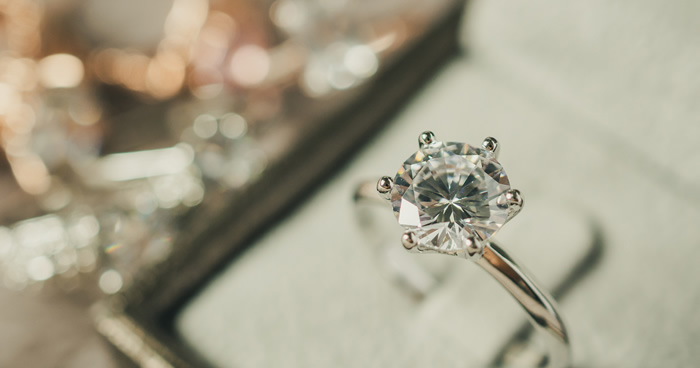 If you've found that special somebody worth spending the rest of your life with, then you must be thinking of ring shopping soon. However, getting the perfect engagement ring can be intimidating for a lot of people since they might be afraid of investing so much in something that might end up being disappointing later. Also remember is that each ring is suited to a particular sex. There are many unique wedding rings for men, just as there are for women.
That said, here are some helpful tips on which factors to consider when purchasing an engagement ring for your beloved:
1. Ring Size
The last thing you'd want to do is spoil your partner's engagement surprise by sliding a ring onto their finger that just won't fit.
If you plan to surprise your partner, you're probably wondering how you're going to get their finger measurements without letting them in on your little secret. Fear not! Here's a few subtle tactics that you can use to get your loved one's finger size without them discovering anything:
• The easiest way is to ask their family or friends. Be sure the person you ask is trustworthy and able to keep a secret.
• Another option is to secretly borrow an old ring your partner wears and taking it to a jeweler to get the finger measurements. Make sure you choose a ring that your partner currently wears so that you get the right ring size.
• Go shopping with your loved one, and then pretend to be suddenly interested in a ring shop that you've already selected from before. Inside the shop, have your loved one try on different rings, while the shopkeeper, who is your secret partner-in-crime, notes down their ring size. Simple and clever!
If you're not that brave or don't want to resort to such methods where you risk tipping your partner off, then one option is to look at an online sizing chart. Keep in mind, however, that these charts aren't always accurate.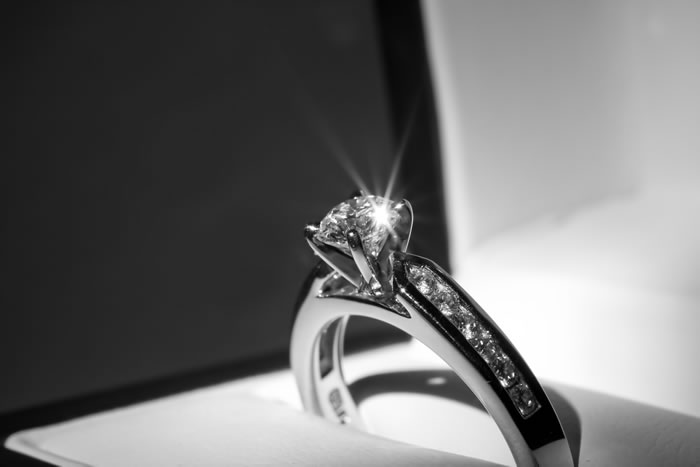 The good thing, too, is that there are several online sites with excellent diamond qualities and the right ring size for each type. You can learn all about Diamonds on Richmond to know what ring size would suit which diamond type.
2. Ring's Shape
The shape doesn't just enhance the physical appeal of the stone, but it also has an impact on how much it shines and sparkles.
There are different kinds of shapes available for various hands, and each year, a new trend emerges. Be sure to research when buying. For example, the most in-demand shapes of 2020 are the Oval and the Marquise shape. These are perfect for people with smaller fingers as they give a hand an elongated look.
An even more distinguished style is the Trillion, which always stands out because of its brilliance and novelty.
However, if you're unsure when it comes to these styles, you can find some of the best varieties of high-quality diamonds in many different shapes by visiting a website like www.diamondsonrichmond.co.nz.
3. Your Partner's Routine
Since your partner will most certainly be wearing the ring, you should buy one that they can wear for the rest of their lives. Take your partner's lifestyle into account before making your purchase.
Consider your significant other's daily schedule. What kind of work environment are they in? If their line of work involves the extensive use of their hands, mainly when operating machinery, then your best bet is probably not to buy diamonds that are elevated with prongs.
Additionally, think about what your loved one does in their leisure time. Do they like to get their hands dirty? Are they interested in sports? Taking these factors into consideration before you purchase a diamond ring will ensure you make the right buy that fits their regular activities.
4. Protection
When buying the ring, you need to plan for the future where the ring might be damaged or lost due to unforeseen circumstances. As with any big purchase, make sure the shop from which you're making the purchase offers a warranty.
5. Engraving
People attach a great deal of sentimental value to their engagement rings. A simple engraving on the inner part of the ring can prove to be the ultimate declaration of your love for your partner.
Some of the most common messages include having both your initials and that of your partner's inscribed on the metal. You can also choose to write the date that you two first met, or any other meaningful phrase or symbol you want.
If, after continuous searching and scouring markets, you still can't find the perfect ring, then going for a customized ring might be the easier and more affordable option.
Conclusion
These are all the things to keep in mind when shopping for a diamond engagement ring. Remember not to worry too much. Just follow these pointers in mind, and your partner will surely love the gift that you get for them!