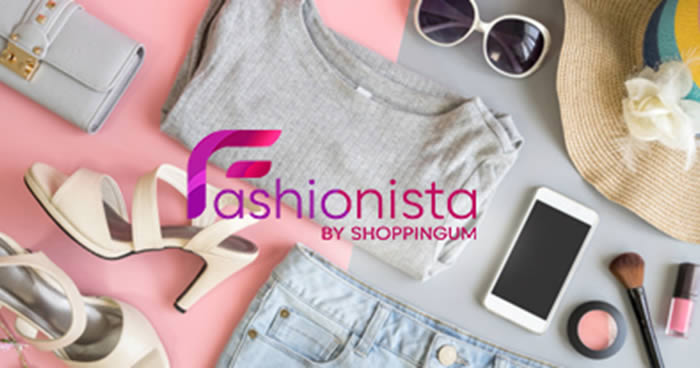 Fashion is popular and the latest style of clothing to intensify our physical appearance. Fashion enthusiasts follow the trends and make themselves up-to-date with the latest and perfectly designed outfits. The busy schedule of work has prevented fashion lovers from spending more time shopping, and for this online shopping, ways have been introduced, that successfully run the e-commerce industry of Pakistan.
The glamour of Pakistani dresses enriches the tradition and culture of Pakistan, and fashion women love the unique contemporary and traditional intermix designs. The online websites of official brands in Pakistan deliver their collections and latest ensembles to the doorstep of the consumer when ordered online.
Fashionista- Online Shopping World in Pakistan
Fashionista is a newly launched single platform by shoppingum.com, for fashion enthusiasts to get their desirable dress from any of the brands of Pakistan online and to stay in touch with the latest fashion trends. This single platform has all the online authentic fashion clothing and accessories brands.
Physical malls and branded outlets have their class where you can go and get the most eye-catching outfit for yourself but due to lack of time and putting all your efforts into shopping can go in vain if you aren't able to find a perfect dress for yourself.
Online shopping platform serves you as a fashion world where all the latest and most trendy ensembles are available from every brand in Pakistan. All you need to do is, visit the website Fashionista and watch the latest outfits offered by the brands or the retailers of Pakistan, you can check the images of the ensembles with different looks of the dress like from front and back and can choose the best outfit for yourself within no time.
Online shopping not only saves time but also helps you to be updated with the latest fashion trends. The virtual window shopping experience can be gained by visiting different brands online and looking at the perfect images of the dresses.
Remarkable features of Fashionista
The remarkable and exceptional features of Fashionista are as follows:
All-in-one fashion platform
• It integrates all the clothing brands of Pakistan on a single platform under one roof.
• It consists of all the latest collections and attires available online by popular brands and designers.
• All brands and designer's collections, either seasonal wear or wedding wear, are available.
Saves users from online scams
• This platform saves the user from online shopping scams, frauds and over-pricing misleading information.
Best outfit under your budget
• Ensembles with a contrasting price range are available. All cheap and expensive dresses are available.
• Magical pricing filter will help you to check out the dresses under your budget.
• Authentic stores, along with accurate pricing and dress details, are mentioned.
Wide variety of latest collections
• A wide range of Pakistani dress categories is available from casual to formal; party wear to wedding wear, eastern to western, etc. All types of outfits are available.
• All the latest collections are available.
Easy searching options
• Dresses in all sizes are available from XS to XXL.
• You can also choose your favourite clothing brands.
• You can select the colour of the dress by your choice through the colour filter on the website.
The E-Commerce industry of Pakistan is leading with online shopping also. The fashion industry is booming with flying colours and is expected to get more success in the upcoming years. The fashion industry has tremendously made lives easy by offering the latest collections online for their valuable consumers. It is estimated that Fashionista is a fashion world which will lead successfully in the fashion industry of Pakistan in upcoming years.