Being so comfortable around your friends that you don't have to think twice before speaking your mind. That is the universal barometer for friendship, isn't it? Seems to us our stars understand this perfectly. Candidly trolling each other on IG has become the new trend and we all for this public display of friendship.
Recently, Arjun Kapoor took to social media to share a picture of mango and captioned it as, "Hello friends, mango season is here… aur aam dekh ke yaad aaya… @katrinakaif, would you like a SLICE ? 😉🥭 #Mango #Summer #AamKiBaat."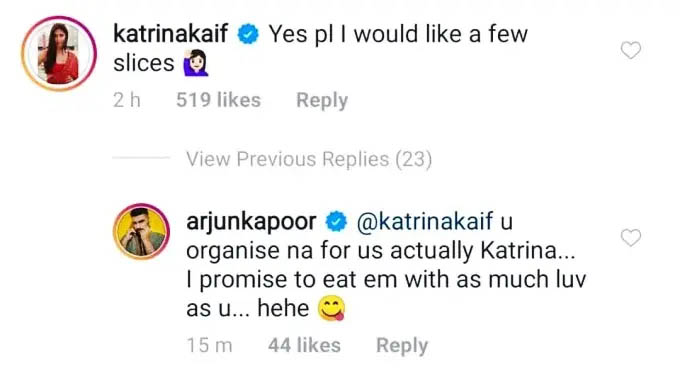 Their amusingly cute friendship has truly given us friendship goals and we are all for it. We are waiting to see the two of them star in a movie together, what fun film that will be.