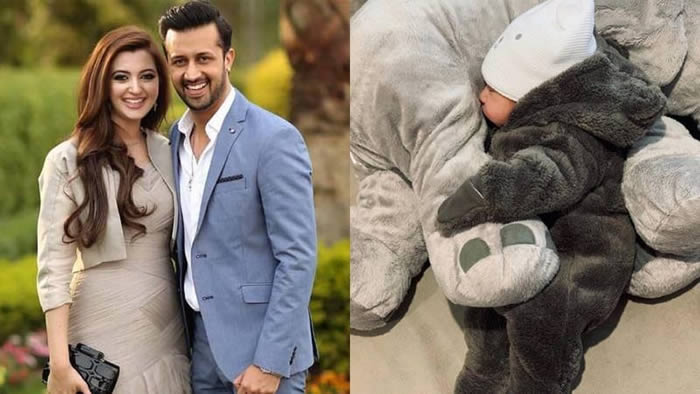 Congratulations are in order as the singer and his wife, Sara Bharwana become parents for the second time!
Singer Atif Aslam welcomed a baby boy into the world with his wife, Sara Bharwana; the two tied the knot back in 2013.
Sharing the good news via Instagram with a photo of the little one in the cutest onesie, Aslam wrote, "Ladies and gentlemen our NEW arrival Alhamdulilah. Both mother and baby are fine. Keep us in your prayers and don't forget to say Mashallah."
Congratulations to Atif and Sara on their little bundle of joy!