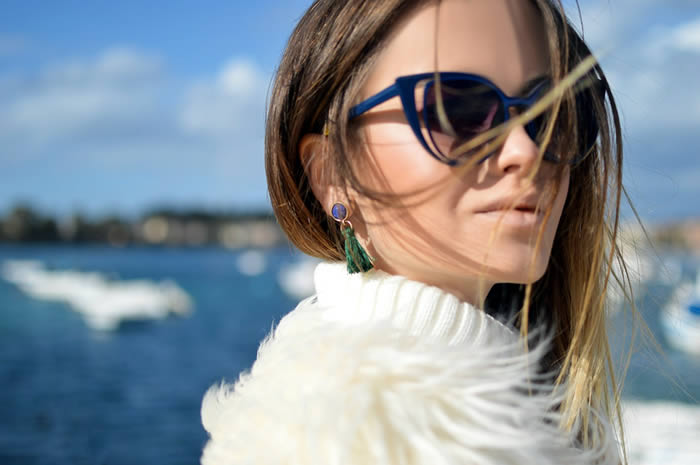 Sunglasses have long become an avenue for stars to make their way into icon-hood. Although a lot of classic Hollywood celebrities have passed away, the fashion choices they made still live on. If you Google any household name like James Dean or Jackie Kennedy Onassis, chances are you'll find a photo of them wearing shades.
This is becoming sunglasses are a great way to make a statement. They complement your outfit and leave a signature image in the minds of people you encounter. It's all about silhouette and colour. Round sunnies will always make you think of John Lennon–and pink, oversized shades will always bring Elton John to mind.
In this article, we'll be enumerating the most famous icons and the sunglasses that they made famous. Keep reading and see who made it onto our list!
1. Tom Cruise
Yes, Tom Cruise definitely takes our breath away–especially in the movie that launched his career into superstardom. Top Gun is the same film that forever associated him with aviator shades. In the film, Tom Cruise is a debonair pilot who styles his sunglasses with his flight suit.
This combination has since become part of cinematic language. In films, if you see a man wearing aviator shades (e.g. Iron Man), then you know he's one of the fun-loving, adventurous good guys.
2. John Lennon
John Lennon is the most famous Beatle and contributed so much to the world of music, literature, and art. One of his greatest contributions, in fact, was to fashion. Even nearly 4 years after his death, we still associated round-shaped sunglasses with John's genius and creativity.
Because of John Lennon's activism during the 70s, these sunglasses have also become a symbol of peace. To this day, when there are events, protests, and demonstrations, you're still sure to spot a pair of round sunnies in the crowd.
3. Marilyn Monroe
No one did sex appeal quite like Marilyn Monroe. The pinnacle of glamour, she's best known for her dark, reflective wayfarer shades that she often paired with a fur coat. Marilyn Monroe could make anything iconic; these shades turned tarmacs into fashion runways as Marilyn wore them to avoid being photographed by paparazzi.
In many ways, Marilyn Monroe reinvented wayfarer sunglasses. Previously, they'd only been worn by men. After her, they took on a glamour that is still associated with feminine elegance and style.
4. Audrey Hepburn
Cat-eye sunglasses have been forever immortalized in film as both mischievous and
elegant. When Audrey Hepburn donned them as Holly Golightly, the entire world fell in love with cat-eye sunglasses. They became associated with Audrey's elegance and panache.
To this day, whenever cat-eyes are worn in film or on TV, the characters wearing them always seem to be paying homage to Audrey by wearing a sleek black dress or a set of pearls.
Very recently, for example, HBO's Big Little Lies featured an episode where the main characters threw an Audrey Hepburn-themed party. Take it from us–cat-eye shades were everywhere!
5. Twiggy
Twiggy revolutionized what beauty meant. In a world dominated by the famous bombshells and actresses with hourglass figures, Twiggy sported a lanky, ambiguous style. She transformed over-sized bumblebee shades into the fashion statement that they are today.
She brought mod fashion to life in the 1960s through this emphasis on exaggeration. With that came an emphasis on patterns and playfulness that we still associate with bumblebee sunglasses to this day.
Sunglasses can often be a status symbol of whether or not someone's made it in the film industry. When we look at famous icons, almost all of them have a signature style–or, at the very least, a pair of sunglasses. From the finish to the silhouette to the way that they're worn, sunglasses have become an excellent way to add sass to any outfit that you put on.
Whether it's James Dean and his aviators or Marilyn Monroe with her reflective wayfarers, one thing's for sure: sunglasses are an amazing fashion statement. If you choose the right pair for your personal style, hey can complement your outfits and keep you looking elegant and chic, no matter what. Take that first step and channel old Hollywood glamour when you shop for the best classic sunglasses online.