Pakistani actor Hina Bayat, who has appeared in several hits on the telly, sat down for a casual talk with Samina Peerzada. reminiscing of days gone by and who she idolized in her youth.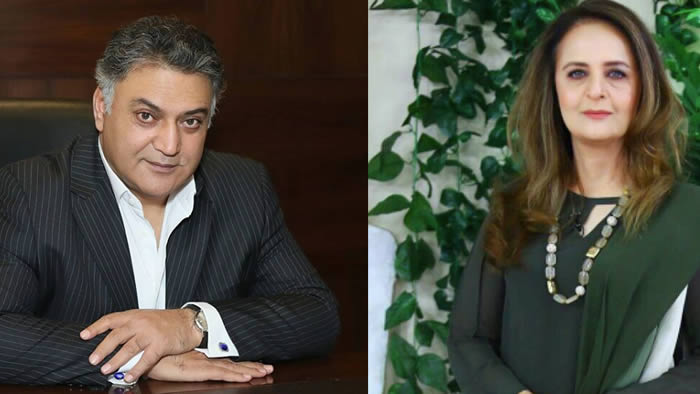 The elegant Bayat opened up about her journey through the years and how she landed in the entertainment industry. Somewhere along the walk down memory lane, Peerzada asked who her first love was to which Bayat replied, "My first love culminated into marriage."
Peerzada then went on to inquire about teenage crushes and romances, and Bayat gave in, recalling how she developed a crush on Jackie Shroff thanks to his film Hero. She then casually mentioned how she also had a crush on one other Pakistani star.
"I had a crush on Asif Raza Mir too at one point in time. I even shared it with him. He asked if I still did, and I said no, it's long gone. It was a different time," she shared with a hearty laugh.
Both Hina Bayat and Asif Raza Mir were last seen together in drama serial Begangi in 2017.
Watch the interview here.