Fortunately, low-quality nail polishes that have lost their color and began to peel off the nails a day after the application are the thing of the past. Today, the nail industry explodes from gel polishes, which are easy to apply, do not lose their shine even after several weeks, and are firmly fixed to the nails.
Therefore, it is also important to choose a quality gel polish, as in the case when you choose any other decorative cosmetics, products or tools for personal care, for example, eyebrow scissors. However, in this article, we will tell you how to choose a really high-quality and safe gel polish.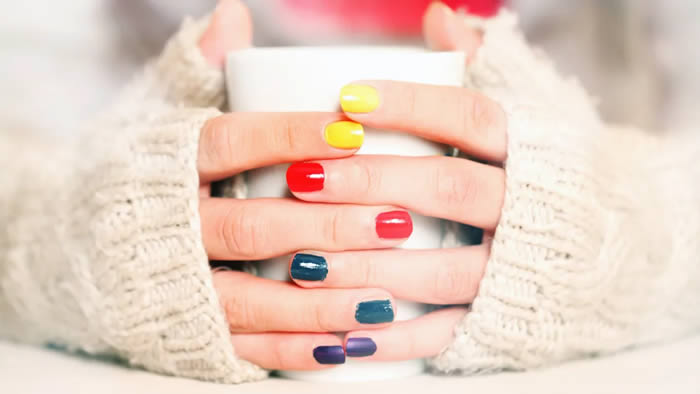 The Most Important Selection Criteria – Composition and Hypoallergenic Features
Since the contact of the nail plate with gel polish will be long enough, it is important that its composition is as safe and hypoallergenic as possible. High-quality gel polish does not harm natural nails, has an acceptable saturation odor and has a safety certificate confirmed by the global nail community.
The leader in this area is a brand with a reputation as the best manufacturer of polymer decorative coatings for nails. This is a CND brand whose products are suitable even for sensitive nails and girls prone to allergic reactions.
Perfect Fixity Is a Must
Many girls want the gel polish to stay firmly on their nails for at least 14 days without chips, detachments and other troubles. Here you need to take into account the fact that the better the gel polish holds, the more it is glued to the nail plate and the more difficult it will be to remove, especially at home. The products of the Kodi Professional brand have proven themselves to be excellent in wear, persistent, strong gel nail polishes.
Looking for the Best Price
The cost of particular gel polish is not always the main indicator of good quality. And, at the same time, this is an important factor that you should pay attention to when choosing. What you should not do unequivocally is to buy cheap goods that obviously will not please you at all stages of their application.
When buying gel polish, pay attention to the brand of the manufacturer. Filter out unknown names immediately. Gel polishes of medium and high price category can be used for good and high-quality manicure with gel polish.
Brands FOX, CANI, MyNail are a good budget option. Depending on the additional decorative characteristics of gel polishes, the price of them can be quite high. For example, thermo polishers have the property of changing the color and shade of the coating depending on changes in the temperature of the environment. Of course, you need to pay extra for such a decorative effect.
Trusted Brands List
All manufacturers are constantly striving to improve their products, but consumers recognize and are loyal to only a few well-known and trusted brands whose products do not harm the nails. Here is a list of the most reliable of them.
Kodi Professional

PNB Gel Polish

Nub Gel Polish

CND

Komilfo

Oxxi

Gloss

KeyLa Professional
Feel free to take these tips into account when choosing a gel polish and make sure to read reviews before using any new product.