After releasing one hit after another with Siyaah, Parchi and Janaan, IRK Films along with Arif Lakhani Films, is back again with the impending release of their upcoming movie 'Heer Maan Ja', the trailer of which has gone all over the media today.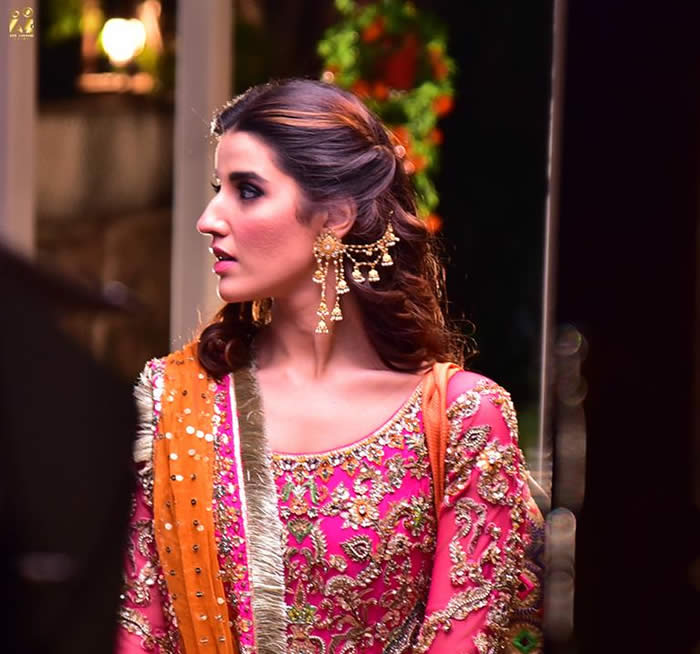 The trailer showcases a rollercoaster ride of emotions, drama, humour, music, dance, action and a whole lot of masti. How Kabir's life turns upside down is the real question with a fiery energy of the audience favourite onscreen couple, Hareem Farooq and Ali Rehman Khan, and of course why is he seeking Heer's forgiveness.
Scroll down for video:
'Heer Maan Ja' is expected to be an emotional joy-ride meant to put you in a good mood. A love story with a whole lot of comedy, action, thrill and emotions, 'Heer Maan Ja' features the super-hit on-screen couple of Hareem Farooq and Ali Rehman Khan. With Faizan Sheikh in the role of an antagonist, and Mojiz Hasan and the newly introduced Shumayle Khattak in supporting roles, Heer Maan Ja will also showcase guest appearances by Mikaal Zulfiqar, Shaz Ali Khan, Aaminah Sheikh, Abid Ali, Ali Kazmi and Ahmed Ali Akbar. The teaser which was released on 1st May 2019 was appreciated massively and trended on YouTube and Twitter for more than 24 hours as soon as it was released.
The movie is a pure rom-com with a storyline that revolves around two people who possess a lot of confidence and enthusiasm about life, yet have to part ways following a tragedy. Heer is a playful, sweet girl belonging to a conservative family, while Kabir is a successful, ambitious architect who keeps on landing in and out of trouble. What happens when these two meet again, and the spark lights up one more time – we will know this Eid.