These couples have proven, time and again, that real love does win in the end. In an industry plagued by breakups and divorces, they have stood the test of time and always, always found their ways back to each other. These celebrity couples also showed all of us that if you work hard enough, your relationship can survive anything and everything. Here are nine couples who restored our faith in happily ever afters this year.
1. Farhan Saeed and Urwa Hocane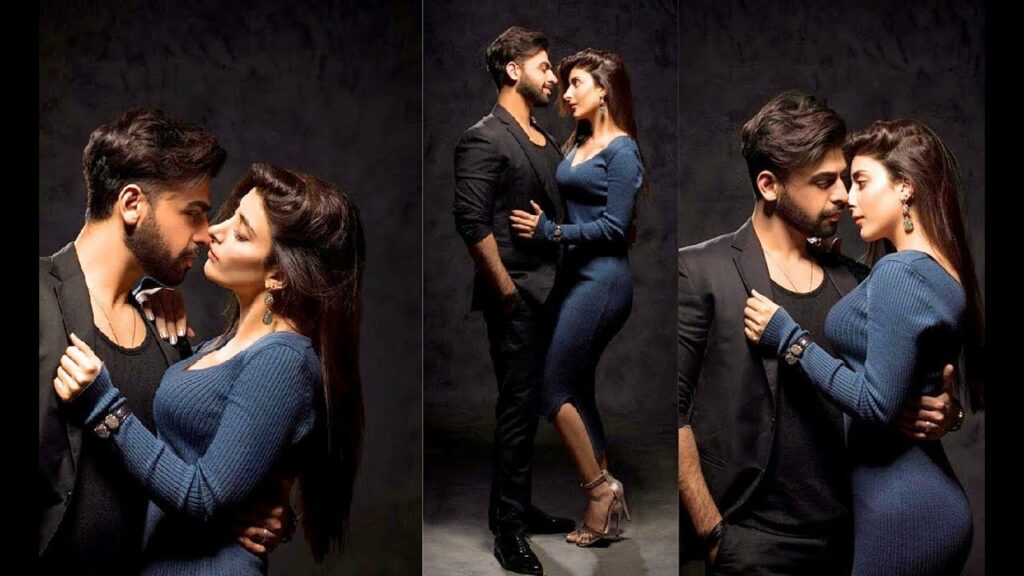 The reel-life turned real-life couple was in a relationship for four years before tying the knot last year in Lahore. Urwa and Farhan got married on December 16, 2016, in a grand fairytale wedding, among close family and friends at the beautiful Badshahi Mosque. "We've always been very open about our relationship, and why shouldn't we be? We never try to hide any hatred so why hide something that makes you feel blessed? And I feel extremely blessed to have Farhan as my husband," Urwa said in a previous interview.
2. Fawad Khan and Sadaf Fawad Khan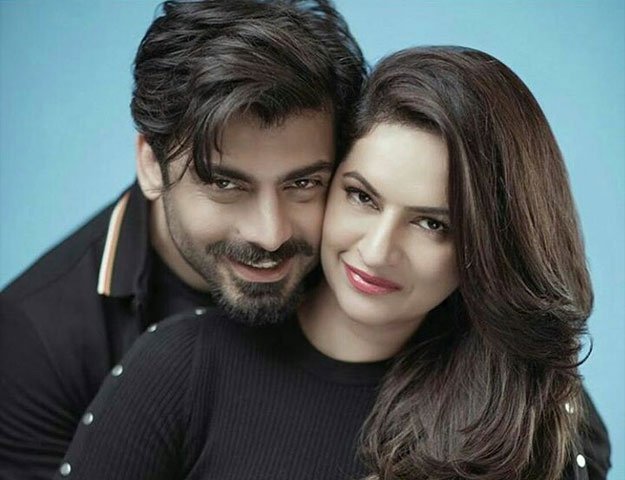 It was more like love at first sight for this Pakistani heartthrob when he was just 17-years-old. The Humsafar star met his now wife, Sadaf, who was just a year younger than him, back then. Talking about their beautiful relationship, Fawad told India Today, "I met her when I was 17. I met her through chatting online, with noisy dial-up modems. She was in the girls' branch of my school which was famous for all the pretty girls studying there."
He further revealed, "We met at our tuition classes and I, being quite a traditionalist, proposed to her within a week of my meeting her. She went into a university and I could not get admission there. And in fact, I feel that one of the main reasons for me not to get grades in college was that I spent half of my college years in her college, so much so that her chaukidars thought I was from her college. Post college, we got married. She has recently started her own clothing line called 'Silk by Fawad Khan' that is doing pretty well and I take pride in her work."
All together now, aww!
3. Saheefa Jabbar Khattak and Khwaja Khizar Hussain: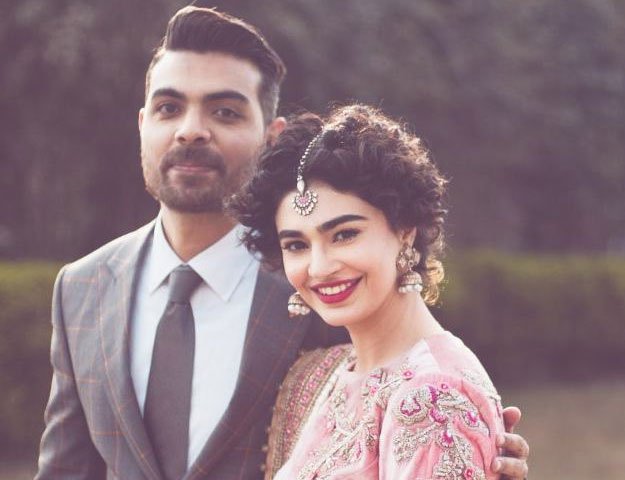 The 'unconventional' Pakistani model, Saheefa Jabbar Khattak recently got married and seems happier than ever. When asked how she met her husband Khawaja Khizer Hussain, Saheefa told The Express Tribune, "He was my senior in Beaconhouse National University so we have known each other for almost five to six years." When questioned if she will continue to work after her marriage, the 25-year-old made it very clear that she will most definitely continue to work. However, she didn't stop there. "We are getting married because we accept each other in every way, be it personal or professional," she expressed. "Why do you assume that woman on this planet belong only in the kitchen?"
Now, that's one power couple.
4. Saif Ali Khan and Kareena Kapoor Khan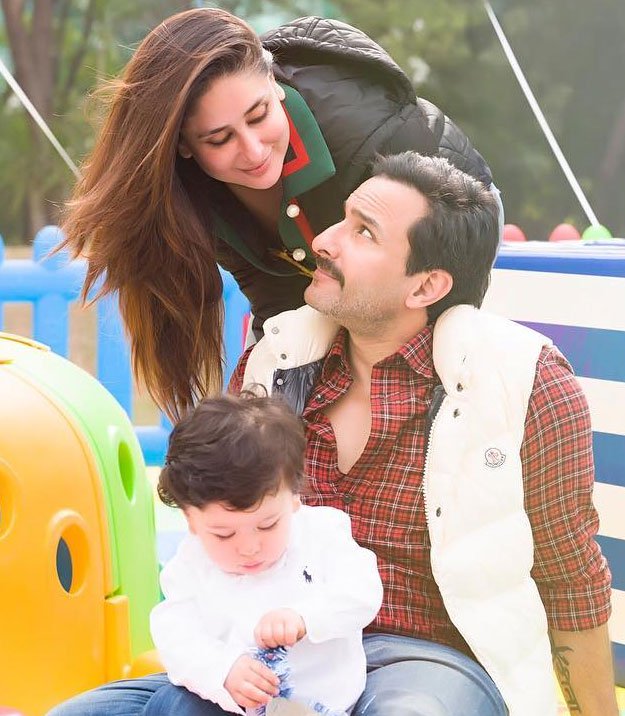 Kareeena Kapoor Khan and Saif Ali Khan tied the knot on October 17, 2012 with no nikkah or 'saat phere'. While Saif has been quite vocal about his wifey not converting to Islam, Kareena has gushed over the love of her life in an interview. Talking to India Today, Bebo candidly spoke about her beautiful equation with Saif and said that there is something common in their DNA and they know how to calm each other down. "We have similar likes, dislikes and tastes, and enjoy similar things in life. There's something in our DNA…that we both connected. There is sweet and sour, it's like chalk and cheese, and sometimes it's the best thing. We have this calming effect on each other. I know how to calm him down and he knows how to calm me down."
5. Virat Kohli and Anushka Sharma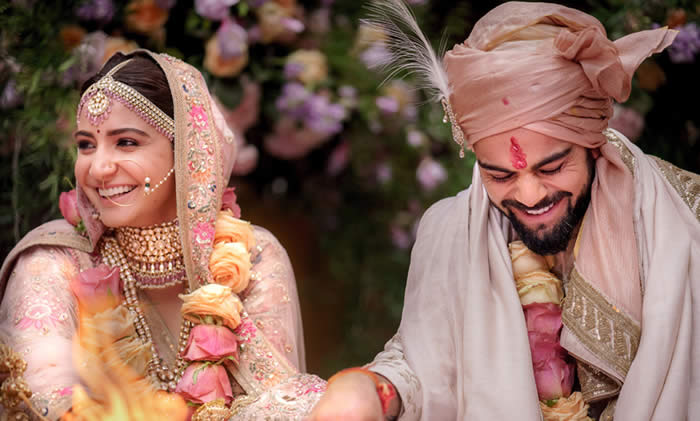 Bollywood star Anushka Sharma and Indian cricketer Virat Kohli recently tied the knot in a hush hush ceremony in Milan, Italy. Looking radiant in a picture shared on the starlet's social media platform, the couple thanked fans for their love and blessings. "Today, we have promised each other to be bound in love for ever. We are truly blessed to share the news with you. This beautiful day will be made more special with the love and support of our family of fans and well-wishers. Thank you for being such an important part of our journey," the couple said in a statement.
6. Shah Rukh Khan and Gauri Khan
Shah Rukh laid eyes on Gauri Chibber for the first time at a common friend's party back in 1984, when he was only 18. In an interview, when the couple broke the news of getting married to Gauri's parents, this is what the interior designer said about her parents' reaction: "Yes, my parents were obviously not for it because we were so young and then, to take a decision to get married to a person who was going to join films and also from a different religion…" The couple went through a lot of struggle to be together, from keeping their relationship a secret for five years to even changing his name to pose as a Hindu boy to impress Gauri's parents. They did all they could to convince her parents about their love. Shah Rukh was finally able to get Gauri's hand and her parent's blessings. And, the couple finally got married on October 25, 1991. It was a Hindu marriage ceremony. In an interview, King Khan said, "I don't know whether I am a nut but I am very intense about my love for Gauri. She's a part of me."
7. Meghan Markle and Prince Harry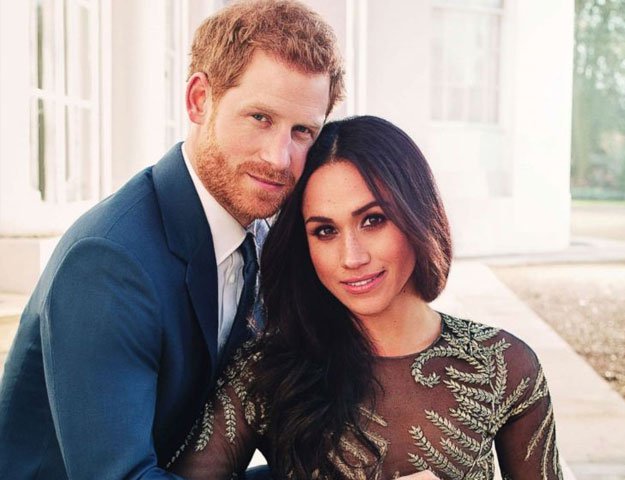 Meghan Markle found her prince charming via a mutual friend. Britain's Prince Harry and the US actor have been making news for quite sometime now since the couple announced their engagement last month. The pair is set to marry on May
19 next year, at Windsor Palace.
Meghan confirmed that the rumour regarding dating the British Royal is indeed true in an interview with Vanity Fair. "We're a couple," Markle said. "We're in love. I'm sure there will be a time when we will have to come forward and present ourselves and have stories to tell, but I hope people will understand that this is our time." The Suits star went on to add, "I can tell you at the end of the day I think it's really simple. We're two people who are really happy and in love."
8. John Legend and Chrissy Teigen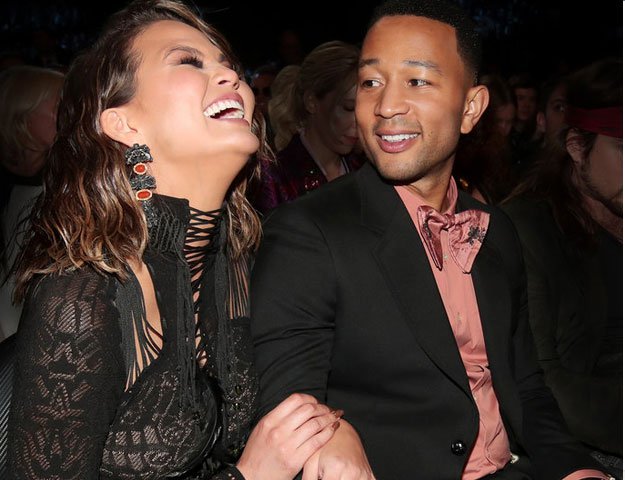 Theirs wasn't a fairytale from the beginning. Upon meeting seven years ago, the 35-year-old All of Me singer told Los Angeles Confidential magazine that their first encounter wasn't the moment he fell for Teigen, 28. "I'm more cautious than that," he says. "I wasn't like, 'This is the woman I'm going to marry' from day one. For me, I'm the kind of person who needs to grow into that feeling. It was probably a couple of years in when I could already see us being together forever." The two tied the knot in an intimate ceremony at Lake Como in Italy back in September 2013 and welcomed their first child, daughter Luna, in April 2016. And the rest, as they say, is history.
9. Ryan Reynolds and Blake Lively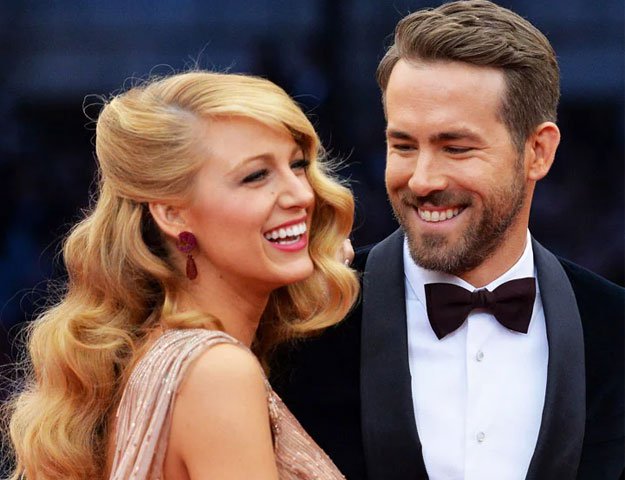 Blake Lively and Ryan Reynolds became friends first, on the set of The Green Lantern. "We were buddies for a long time, which I think is the best way to have a relationship… to start as friends," Reynolds told People. But they didn't stay just friends forever. "About a year after Green Lantern had come and gone and we were both single, we went on a double date — she was on a date with another guy and I was on a date with another girl," Reynolds said. That date turned out a lot like that infamous one in When Harry Met Sally. "It was like the most awkward date for the respective parties because we were just like fireworks coming across," Reynolds said. Lively added that the friends-first aspect of their relationship has proven to be key. "That's what I appreciate about our relationship…that he really is my friend first and foremost still, you know?" she said. "Not just in our history but in everyday life, he is my friend first. And I think that's the secret to happiness. I don't know! I don't know the secret to happiness, but the secret to my happiness.