Fawad Khan's wife, Sadaf Fawad Khan, started her own fashion line a few years ago. Her brand, SFK Bridals, has earned a name for itself across Pakistan. It also definitely helps that she has one of Pakistan's most good looking men as a model.
Read Also: The Engagement Pictures of Fawad Khan's Sister
SFK Bridals have had some pretty jaw-dropping photo shoots
This particular design, worn by Fawad, is now in the middle of a confusing controversy between SFK Bridals and Republic by Omar Farooq.
According to SFK, Republic copied their design exactly.
This is SFK Bridals 'signature design' and are calling out Republic for their 'blatant plagiarism'.
Now, Republic is a brand that is well known in the fashion industry within Pakistan. For them to make such a massive blunder is a little unprofessional and also totally unforgivable. Also, making a customer take the fall for such a mistake is actually really uncalled for. And again, the practice of giving a reference to a designer is common, however, using that as an excuse to completely copy a particular design is wrong and unethical.  This mistake of theirs is plagiarism. Now I know, the issue of plagiarism is a big one in Pakistan and in Pakistani fashion, but accountability on the matter needs to start somewhere.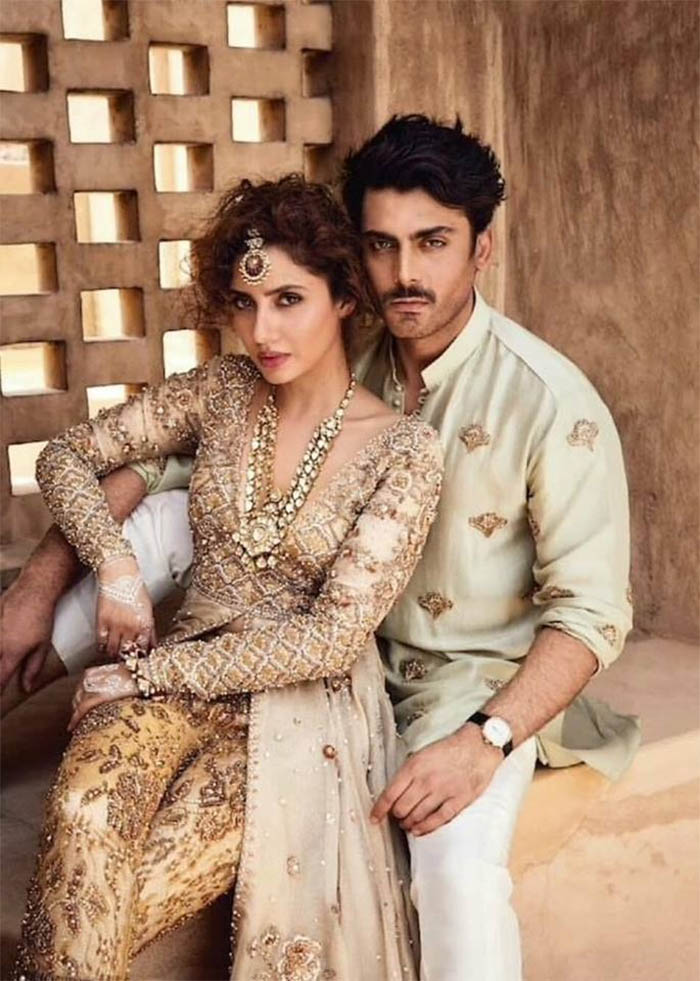 Firstly, she clarified that Fawad Khan has not modeled for 'Republic' since 2016, especially in Eastern menswear, therefore 'making their claim shaky'. Also, Sadaf debunks Omar's claim that he reached out to her or her brand. Sadaf says that Omar called Fawad, however, Fawad was unable to take the call at the moment.She questions why Omar called Fawad rather than her- the brand is owned by Sadaf, therefore she says, any such communication should be with her.
We reached out to 'Republic by Omar Farooq' for a comment on the matter and we are yet to hear back from them.
Lastly. Sadaf talked about how we need to call out such activity in the fashion industry, because it hinders new talent from emerging in the fashion world.