Shameel Khan, renowned eastern wear fashion designer has released his New Year collection 2019.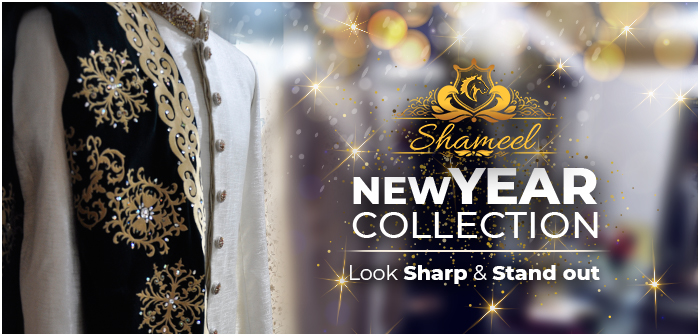 The collection features stunning pieces which have a strong emphasis on the traditions of Pakistan. Particularly featured is the Sherwani, Prince coat & waist coat, aimed specially for the modern groom.
Shameel has minimalistic design aesthetics ensuring that today's groom looks elegant and suave. He plays with the cuts and puts a lot of emphasis on elegance and keeping things simple. Shameel offers customized Shalwar Kameez, Prince Coats, Sherwani's and Khusa's. He is known for amazing craftsmanship and on time delivery. In addition to the featured pieces, there are a lot of options available for the customers in the store. Options include hundreds of fabrics, styling choices, Turban choices, Button choices and all. Shameel is one of those designers that has stayed consistent with his roots and specializes only in Eastern wear clothing.