Esha Gupta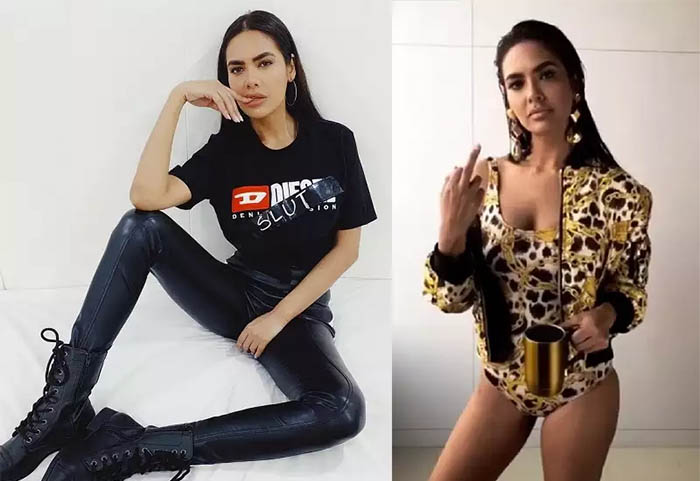 Esha Gupta was recently trolled for showing her middle finger in a boomerang video on her Instagram. In a bodysuit with a jacket over it and a mug in one hand, Esha made the gesture with her other hand. Soon, she became the content for the trollers.However, in her latest Instagram post, the actress has lashed out at the trollers and gave a perfect reply. The long post read, "SLUT- no it's not what I'm calling myself, this is what all you ugly from the inside trollers have given me the name. The ones who get offended with whatever I do. Why is it ok for someone to insult a woman on the basis on how she's living her life, but a man is loved the same way. Is it not the double standards. Yes m sexy, but when I wear a saree m told- trying to cover herself.
When I put pictures in covered clothes- oh what is she trying to prove. But when I wear a bikini- omg she's a slut, a bitch, a hoe. Why is it that my clothing and attitude bothers so many to give me a name tag and that's when I was even called "shame on being an Indian". Why is it that what good I do is not relevant but showing a middle finger gets you all crawl outta your bed n get on to try n troll me. A lot of you tried to shame me, but most of you supported and loved me. Just the way I love myself. Just how everyone should love themselves. And that love just keeps on growing. So this is to everyone who thought some random ass pathetic loser sitting in their cube trying to cyber bully you,You don't matter. You never will. Today I wear it with pride. Cus haters gonna hate hate hate.. ".On the work front, the actress will soon be seen in an Iranian film titled 'Devil's Daughter' and Indra Kumar's 'Total Dhamaal'.
Amitabh Bachchan gets trolled by fans for bursting crackers on Diwali
While the nation has been talking about celebrating a cracker-free Diwali to avoid contributing to the already polluted environment, Amitabh Bachchan's pictures of his family indulging in some firecracker-bursting ended up getting met with some trolling. Big B posted a photo of him and his family with sparklers, the sight did not go down well with most of his fans. Amitabh Bachchan posted two photos where the family could be seen burning crackers. One featured the senior actor with only wife Jaya Bachchan, and the other also featured son Abhishek Bachchan, daughter-in-law Aishwarya Rai Bachchan and granddaughter Aaradhya Bachchan.
Disha Patani gets trolled for her bold Diwali picture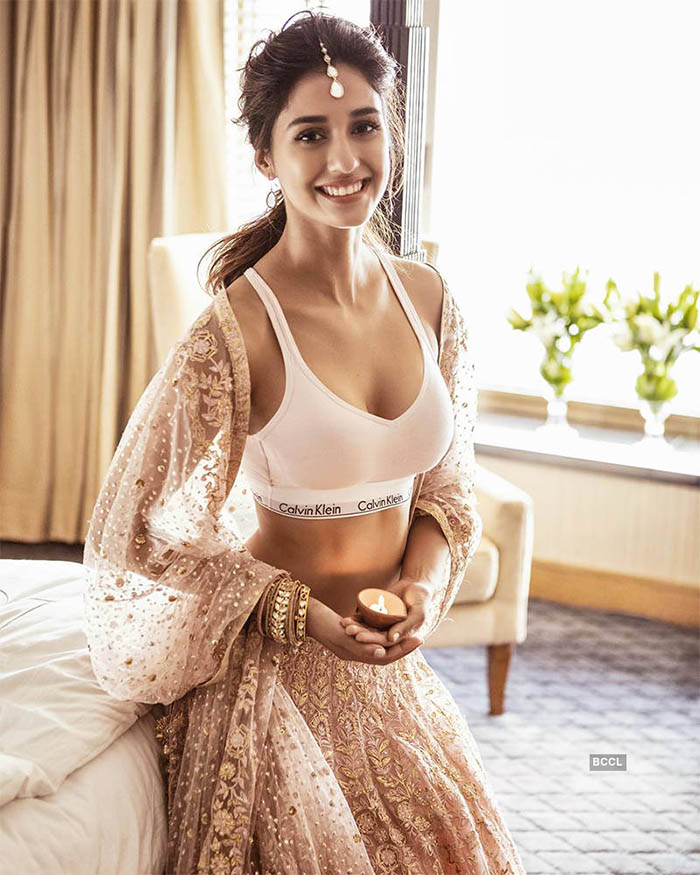 Bollywood actress Disha Patani who started her career with modelling has come a long way and is now considered as one of the top actresses in the Industry. The 'Baaghi 2' actress enjoys a huge fan base on social media and she makes sure that they get a glimpse of her on daily basis. The mesmerising diva took to Instagram once again to wish her fans by sharing a bold picture of herself but it reportedly didn't go down with the netizens. It is reported that the netizens trolled her for disrespecting the Indian tradition due to which she seemed to have disabled the comments on her post. Meanwhile, on the professional front, Disha will soon be seen playing Salman Khan's sister in Ali Abbas Zafar's 'Bharat' which also stars Katrina Kaif, Tabu, Nora Fatehi and Sunil Grover in significant roles and is scheduled to release on Eid next year.
Trolled for pics with Mahesh Bhatt, Rhea Chakraborty gives it back to trolls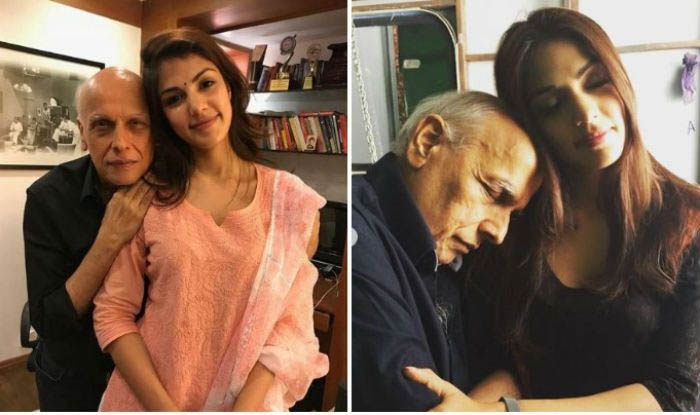 Rhea Chakraborty was recently trolled for the photos that she posted on Mahesh Bhatt's birthday with whom she worked on her upcoming film 'Jalebi'. Fans began to troll her immediately and were apparently reminded of Anup Jalota and his rumoured girlfriend Jasleen Matharu after looking at those pictures. The actress gave a savage reply to the trolls with her Twitter post. The actress quoted some lyrics from legendary actor Rajesh Khanna's classic song 'Kuch To Log Kahenge'. She wrote, "Tu kaun hain , Tera naam hain kya ? Seeta bhi yahaan badnaam hui ! If the trolls can hurl muck and filth of their minds , which comes out of their depraved souls , then all our claims of having moved away from the dark ages are bogus . Go enjoy your sickness ️"
Parineeti Chopra trolled and mocked for colouring her hair red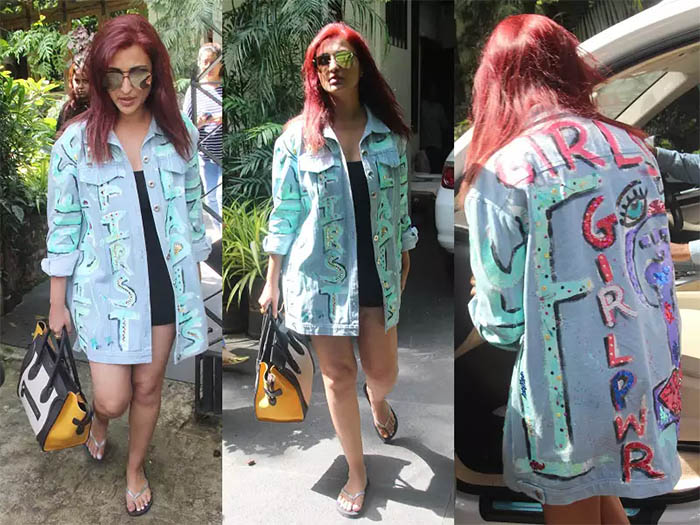 Parineeti Chopra is no stranger to trolls. The actress has been trolled incessantly in the past too. She recently has been in news lately when she sported a tight blue dress and was mercilessly trolled for it. And now it seems the actress is in the spotlight yet again for the similar reason. The actress lately stepped out in the city sporting the red hair look. Needless to say, she became a scapegoat of all sorts when she was trolled by people on social media who expressed their dislike for her look. Also, people started her comparing her to Katrina Kaif, who sported a similar look for a film and said that how gorgeous she looked and compared to her she failed to pull off the look. However, when asked about her look she reportedly said that she wanted to try something that she had not done before and said that the film's producer suggested to do red hair colour for the film and everyone loved it. The actress reportedly further went on and said that it demanded high maintenance and that she is learning to be patient as she is trying hard to cope with it. Meanwhile, on the work front, the actress is set to star in 'Namaste England' is the sequel to Akshay Kumar-Katrina Kaif.
Mira Rajput gives a befitting reply to trolls ridiculing her acting debut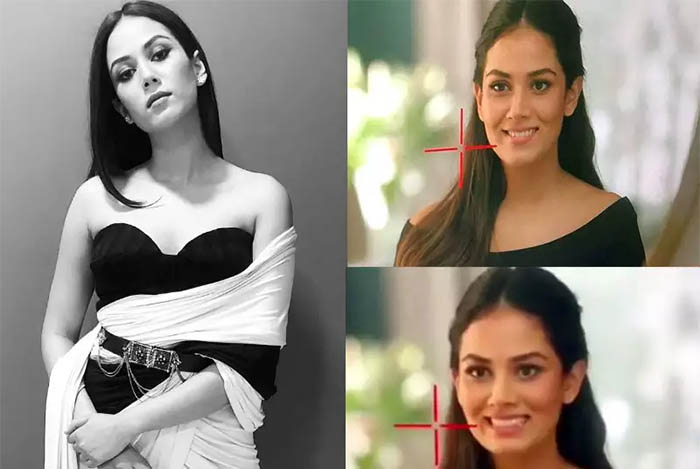 Mira Rajput, a.k.a Shahid Kapoor's wife recently made headlines for her long-awaited acting debut in a TV commercial. While there were many who cheered her on and hoped to see her in a film, there were others who mercilessly trolled her. The star wife fell victim to online trolls, bashing her for endorsing a beauty product, while others took jibes at her acting skills. However, being in the limelight these past years has thought her much and her reply to the online hate proves just that. In an interview with a media channel, Mira addressed the issue with tact, saying that the internet has given people the platform to express themselves in any way they want. Accepting the fact that not everyone is going to shower her with love, she said, "There will be opinions." She further went on to add that this was not something new for her and that nowadays public personalities receive backlash for anything they do or say. She, however, did admit that "at some level, it is a bit sad." The last time Mira was at the receiving end of trolls was because of her comment on choosing to be a stay-at-home mom. Shahid later came to her defence, saying that her comment was misinterpreted and that Mira didn't mean any disrespect to working women. Meanwhile, on the personal front, the couple is trying their best to keep the negativity at bay as they get ready to welcome their second child later this year.
Daniel Weber's father's day post lands up Sunny Leone becoming a victim of trolls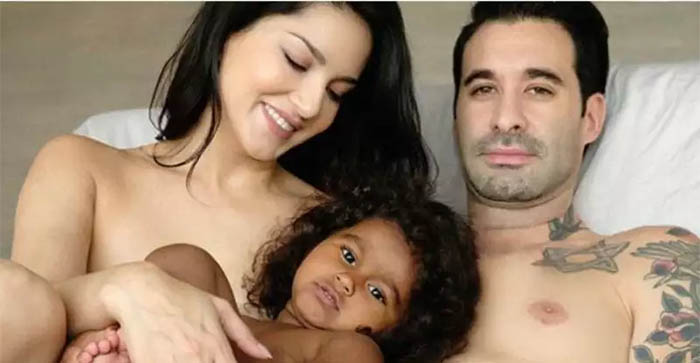 Sunny Leone and Daniel Weber recently embraced parenthood for the second time after adopting a pair of gorgeous twins. Last year, the much-in-love couple adopted a beautiful baby girl from Latur, Maharashtra. Ever since then, both Sunny and Daniel have been providing their kids Nisha, Asher and Noah all the love and devotion like doting parents.
Recently, Daniel took to his Instagram to share an adorable picture of him, Nisha and Sunny on the occasion of Father's Day. While everyone posted their pictures with their fathers, Daniel took a different angle with an intention of letting his wife know that he is grateful that she decided to bring Nisha in their lives. He captioned the image: "This is Fathers Day!!! The greatest love one can imagine !!! Thank You @sunnyleone for meeting Nisha Kaur and Falling in Love for both of us !!! You are always the one who knows Best. She is everything and has stolen my heart forever !!!! Xoxoxo Thank You !!!!"
However, this image of the beautiful family soon became a target of the trolls who even went to the extent of calling them a "dirty family". The rather shameless trolls went on to say that the couple should keep these pictures private and not share them on public portals. Daniel had shared a similar image with his twin boys Asher and Noah and surprisingly the trolls had no qualms about it.
Pooja Bhatt and Dia Mirza lend support after Aishwarya Rai Bachchan gets trolled for kissing her daughter Aaradhya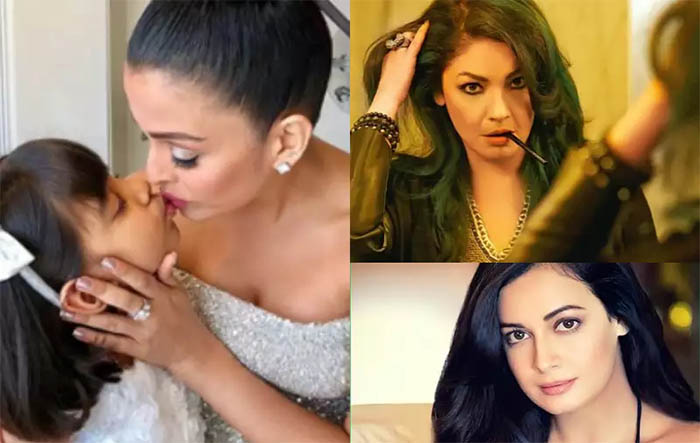 Trolling Bollywood celebrities has become a common phenomenon, which is quite unfortunate. Recently, Aishwarya Rai Bachchan made her social media debut with her Instagram profile. Fans were extremely excited to see their favourite global icon finally on social media. However, just a few days into the world of social media, the beauty queen got targeted by trolls for her adorable picture with daughter Aaradhya Bachchan. Aishwarya shared a cute picture with her daughter, where they were seen exchanging a warm kiss, which instantly became a target of trolls. Several haters started accusing her of behaving in a manner unsuitable to a mother.
Bollywood actress Pooja Bhatt who was also mired in a similar controversy years ago, when her picture kissing her father had started doing the rounds on the internet, came in support of Aishwarya. Speaking to a media portal, Pooja said that the current reaction to a similar kiss triggers off a feeling of déjà vu in her. The 'Sadak' actress questioned sternly as to since when does a mother need permission from the world to kiss her child? She also added how giving replies to such unethical trolls will be like stooping to their lows. Praising Ash she professed that this brand of nationalism is the last refuge of the weak and she is not fooled by it.
Radhika Apte trolled for her bikini photos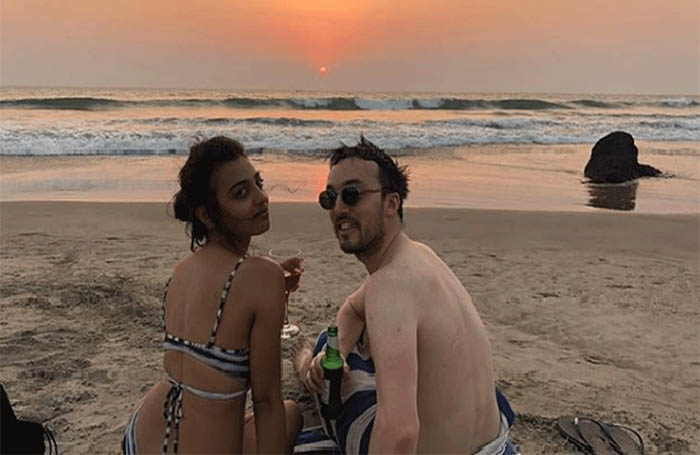 Radhika Apte was in the news lately for being the latest celebrity to face the wrath of social media trolls. The 'PadMan' actress was enjoying her time with friends in the sun on the sandy beaches of Goa and shared pictures of the same on Instagram. While many fans poured in praises for the diva, some went on to troll her for sporting a bikini. Speaking about the same, the actress said that she didn't know how to react to trolls and always chose to ignore them. On the work front, Radhika is gearing up for the release of 'Baazaar' alongside Saif Ali Khan and is also shooting for Shriram Raghavan's film tentatively titled 'Shoot The Piano Player'.