Famous Pakistani VJ, host and model, Mathira, was involved in a horrific car accident in UAE this week.
According to her Instagram stories – posted on Monday, December 31 – Mathira's friend's car (a red Hyundai) was hit by two trucks as they were driving down a Dubai road.
The host posted an emotional message thanking Allah for saving their lives in the 'horrible accident' and even updated her 155,000 followers on the status of her and her friend, Sara's injuries.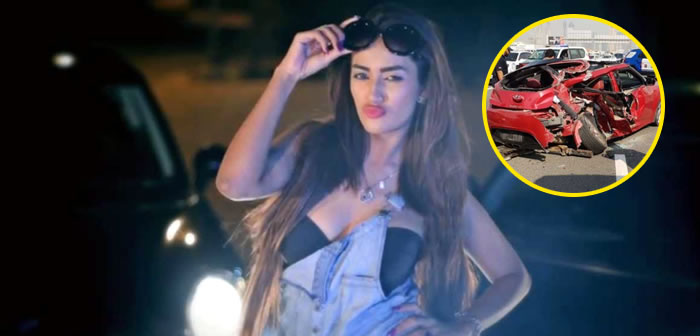 Mathira posted a picture of her in hospital wearing a neck brace and being rushed into emergency as the rest of Dubai geared up to welcome the New Year. She thanked her family and fans for their prayers and best wishes.
However, the bold VJ took to Instagram on January 1 to announce her new TV show
Speaking to Dawn.com, she shared that she has been admitted to Dubai's Rashid Hospital.
"I hurt from my neck to my back," she said. "But I want to go home," media reported.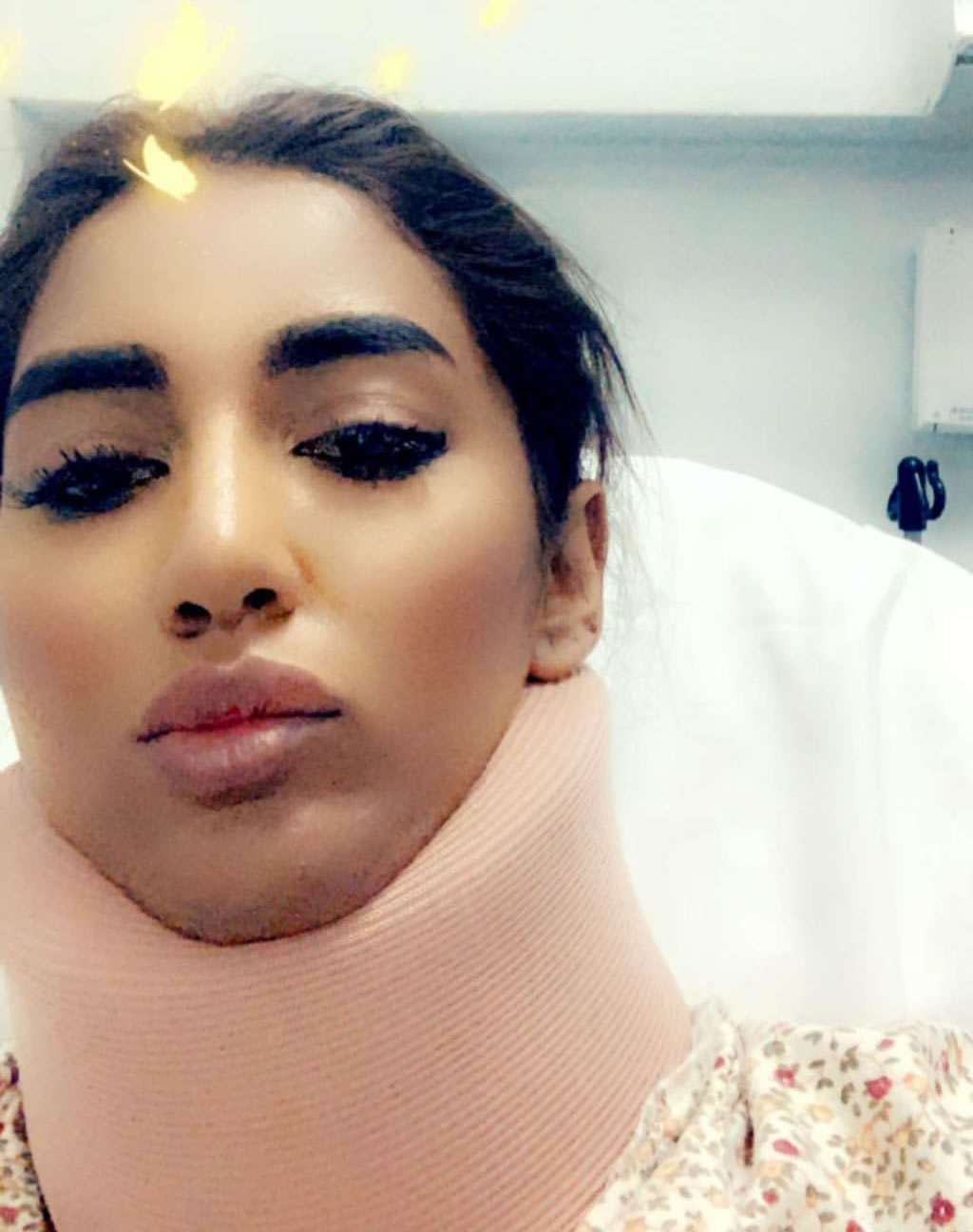 Recounting the accident she told media that a truck hit their car from the back, causing one tyre to burst and the car to spin out of control on a busy highway where it smashed into another truck – while they were about to be hit by a third vehicle "but the 4WD driver swerved to save us. God bless that person."
Mathira emerged as a popular VJ on a Pakistani music channel during the 2000s. In 2013, she married a Dubai-based DJ and Punjabi singer, Flint J, but got divorced in 2018.
They have a son together called Aahil.