Shahid Kapoor and Mira Rajput Kapoor's family finally got complete with the arrival of their baby boy, Zain Kapoor on September 5, 2018. Shahid and Mira were proud parents to their little angel Misha Kapoor, who announced to the world that she will soon have a sibling to play with. While everyone loved the name Zain and the first glimpse of the 'awesome foursome' family picture of Kapoors outside Hinduja Hospital, we are eagerly waiting for a clear picture of Junior Kapoor.
Shahid Kapoor is on a one-week paternity leave and will reportedly get back to work from September 30, 2018. In an interview with a media portal, Zain Kapoor and Misha Kapoor's grandmother, Neelima Azeem expressed her joy at the arrival of Junior Kapoor. She shared, "It's wonderful. Shahid and Mira are complete. I am in the best phase of my life. Misha has been the love of my life ever since she was born. And now, Zain joins her. He is a beautiful child. We all have toiled very hard in our lives and now just reaping happiness. God has been kind."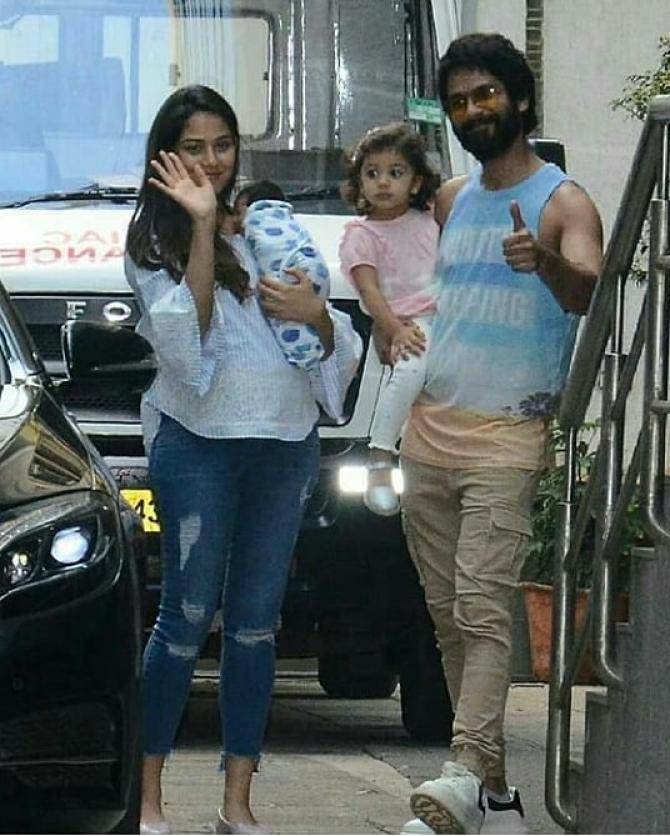 Further stating that she had a strong feeling that it would be a son, Neelima said, "I had a very strong feeling that they will get a son, this time. I had even shared it with them. I kind of saw a son in their arms in one of my dreams." She also revealed that the name Zain was decided at the time of Misha's birth, itself, "Mira and Shahid decided it mutually. At the time of Misha's birth, Zain was decided. It was that it will be Misha if it is a girl (combination of Mira and Sasha) and if it is a boy, it will be Zain. Long back I had shared the name with Zain. I had told Shahid that I love 4 names- Shahid, Ishaan, Zain and Kaamraan."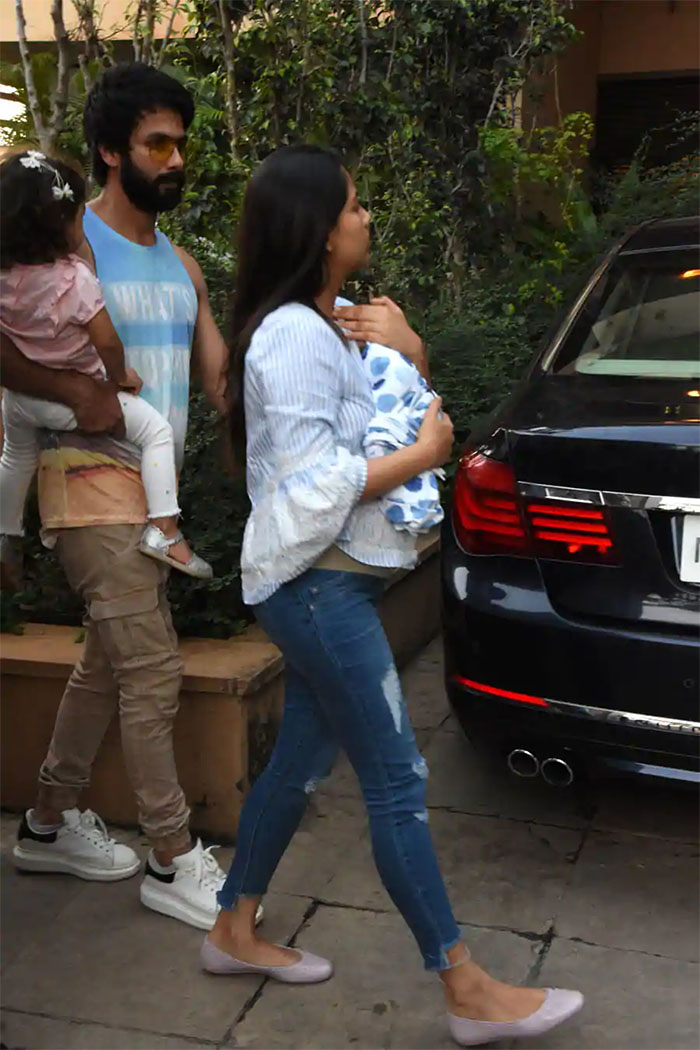 When asked if she shopped a lot for her grandchild, she shared, "Yes. Mira calls me up and says, 'Mummy, yeh lekar aana, woh lekar aana'. Kabhi kabhi Shahid bhi bol deta hai phone karke. Main aur Ishaan pahunch jaate hain. And, Misha and I form a great energetic team, we have so much of 'We time' together. Misha is also learning dancing, kathak seekh rahi hai. And after Misha and now Zain, I have so much of love, gratitude and forgiveness in my heart. I feel so good and happy."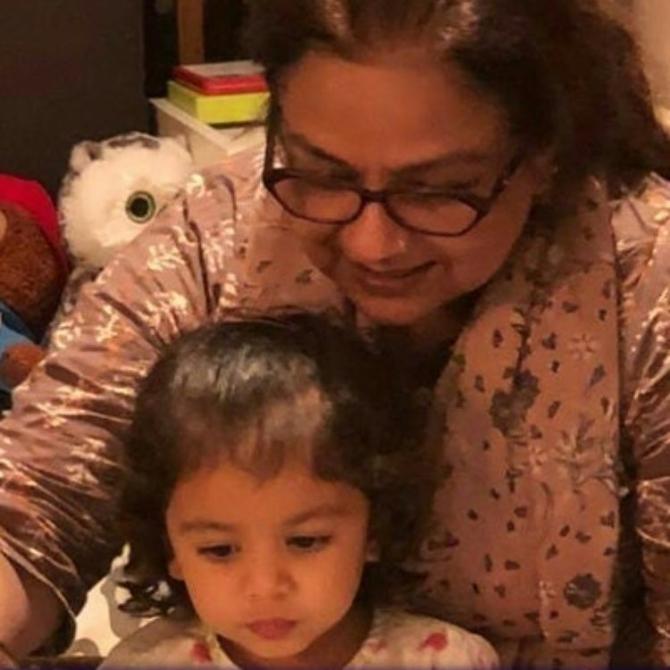 With two children in the house, the excitement for the Kapoors is on the next level. She concluded by saying, "These two babies have brought so much happiness in our lives that it is impossible to spell it out." Shahid Kapoor and Mira Rajput Kapoor, please share some pictures of your little munchkins, Misha Kapoor and Zain Kapoor!