Afsaneh – A new name in traditional retail fashion, opens its doors on the 8th of September in Lahore and 10th of September in Multan.
Their vision is to provide the customer with a unique aesthetic, and designs rooted in tradition with a twist which are not often found in the market. Their indigenous design philosophy is homage to the sub-continent and diverse cultures that originate as our heritage.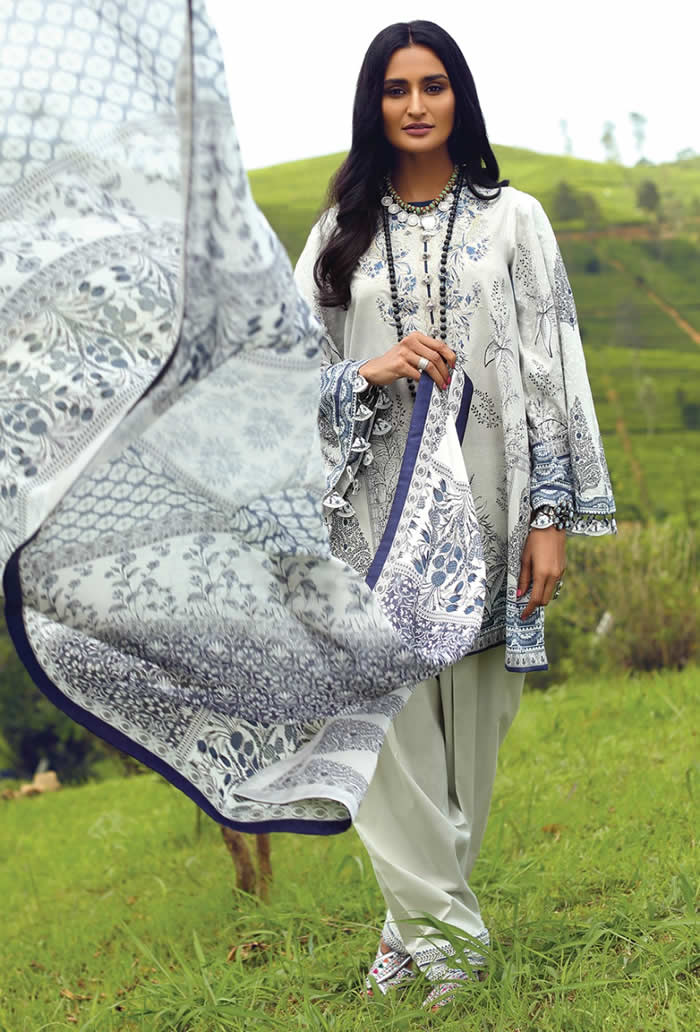 Afsaneh team conceives the act of dressing oneself as an effort to tell a story about one's self – who you are, where you come from and what's your potential.
Therefore, through their luxurious fabrics, brilliant craftsmanship and impeccable prints they evoke a profound sense of distinctiveness that is sure to captivate the heart of many.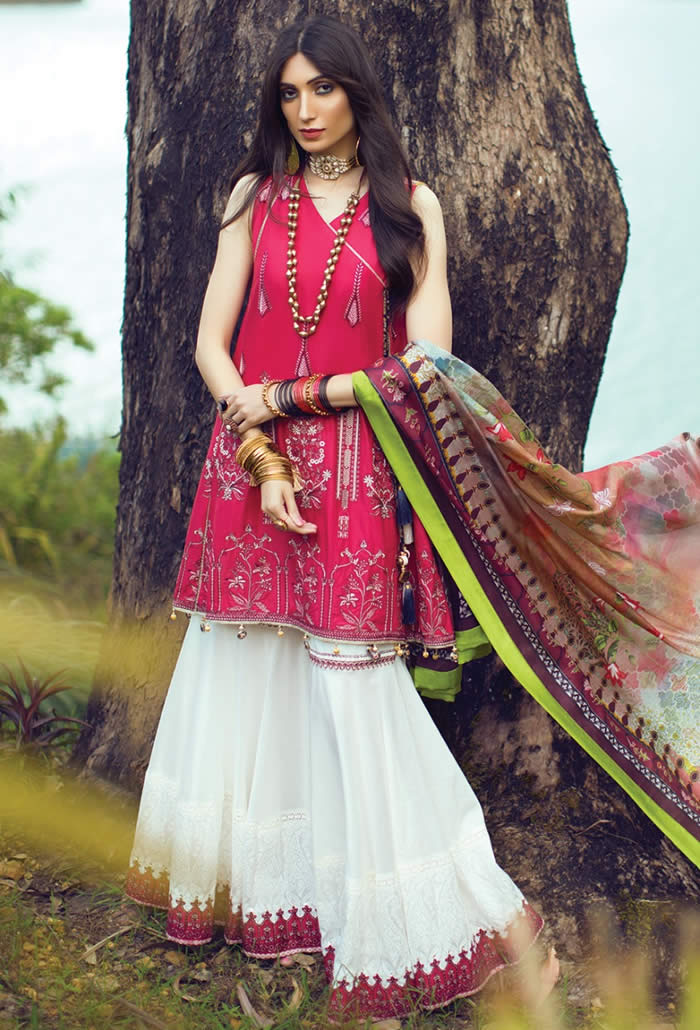 Their debut unstitched collection, Sahib-e-Jamal is based upon artisanal embroidery and indigenous fabrics that have always been the heart of Pakistan's textile region. Beautiful Mughalai bootis, Kashmiri paisleys, lotus flowers and artisanal embroideries are a cornerstone of Sahib-e-Jamal.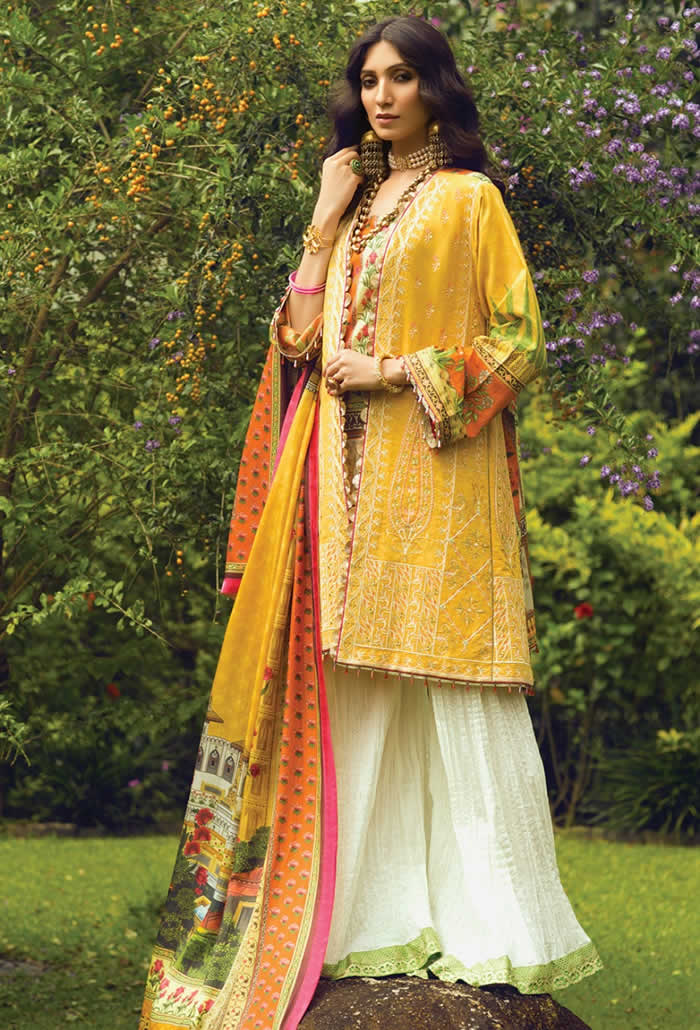 The color palette is ideal for the upcoming festive season-from nude beiges and tangerine oranges to bright pinks and seaweed green. Traditional silhouettes like Anghrakhas, Kalidaars,chooridaars, gharara's and even crushed shararas all make an appearance in their pret collection- perfect for festive occasions.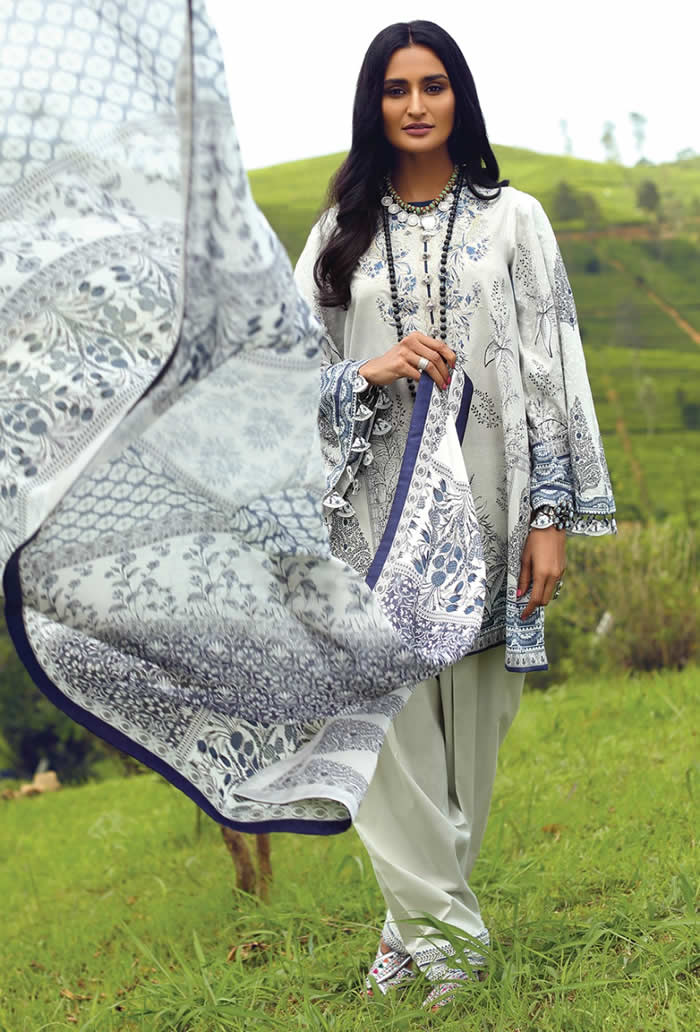 The Afsaneh woman is aligned with her cultural roots and innate heritage. She has a flair for elegance, and her own sense of style that mixes the old with the new effortlessly.
The Afsaneh team: "We believe in the superior quality of our product, and our distinct embellishments and unique design aesthetic places us a notch above the rest. Our debut collection is a labour of love, and we hope our design philosophy will be understood and welcomed by the consumer."