Deepika Padukone is in full preparation swing for the wedding with her long-time beau, Ranveer Singh.
Read Also: Deepika Padukone's Many Outfits on Day 1 of the Cannes film festival 2017
The reports have been rife that Deepika and Ranveer will be tying the knot on November 10, 2018, in Italy's Lake Como. And after Virushka, Sonam-Anand and Neha-Angad, we all are waiting for DeepVeer's wedding.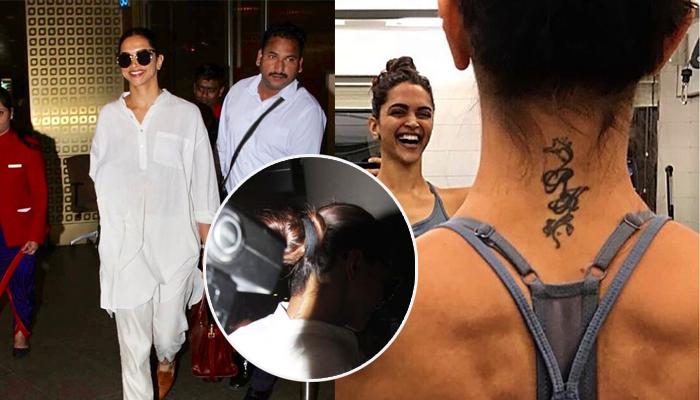 Now, we all know that paparazzi are crazy about celebrities in India and wherever the celebrities go, shutterbugs follow. Yesterday, i.e., August 29, 2018, Deepika Padukone was clicked at the Mumbai Airport looking as stunning as ever.
Read Also: Fawad Khan and Deepika Padukone Walks The Ramp For Manish Malhotra
She sported a plain white kurta along with ankle-length pants and looked elegant with her hair tied up in a messy bun. Take a look:
But hey! What caught our attention was her neckline. Yes, you guessed it right! We're talking about her famous Deepika Padukone's tattoo wihich reads 'RK' which she had gotten inked when she was in a relationship with Ranbir Kapoor.
Read Also: Here's How Ranbir Kapoor Transformed Into Sanjay Dutt
And now, before her wedding with Ranveer, it seems that she has modified it. Take a closer look: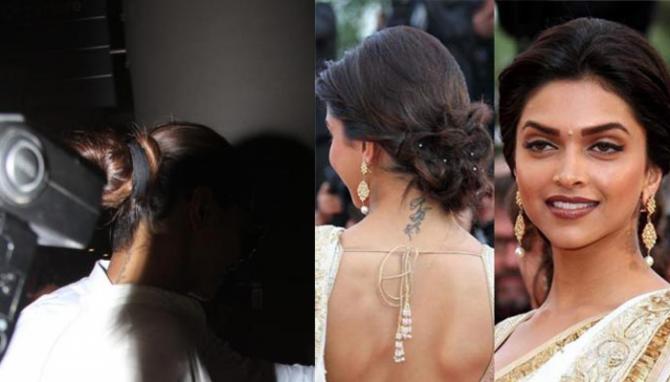 We all know that Deepika's RK tattoo has often been a subject of discussion for gossip mongers, media people and chat shows. And in the popular chat show, Koffee with Karan, in 2010, Deepika had admitted that she had no plans of removing her tattoo in future.
Read Also: Alia Bhatt Breaks Silence About Her Rumoured Relationship With Ranbir Kapoor
She was quoted as saying, "It's something that I felt was correct, and even today, I don't regret it. I have never thought about taking it off. I know the media is constantly saying 'she has taken it off', 'she has lasered it', 'she has changed it' and all kinds of things. It's very much there and I have no plans of taking it off".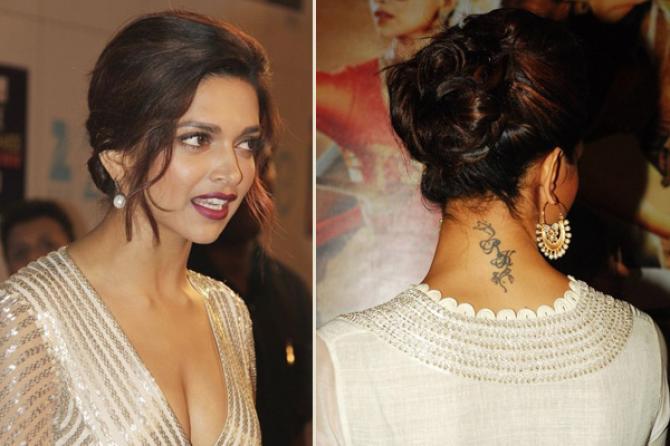 There was a time when Deepika and Ranbir were one of the most loved couples in the industry. And their breakup later created a storm in the media as Deepika had claimed that Ranbir was cheating on her. She had once said in an interview, "The first time he cheated on me, I thought there was something wrong with the relationship, or me.
Read Also: Mahira Khan and Ranbir Kapoor Are Getting Married
But when someone makes a habit of it, you know the problem lies with him. I give a lot in relationships, and don't really expect much in return. But, infidelity is the deal breaker. Once it comes in, respect goes away, trust goes away and these are the pillars of a relationship you can't f**k around with it".