The second edition of the biggest wedding show, Coca-Cola Pakistan Wedding Show successfully concluded at the Lahore Expo Center today. The Lahore edition was a two-day extravaganza (11th and 12th August 2018) which was inaugurated by Mr. Rizwan U. Khan, GM Coca-Cola Pakistan and Afghanistan Region.
Following the Lahore edition, Pakistan Wedding Show is scheduled to go nationwide in Sialkot (19th August), Islamabad (1st and 2nd September) and Faisalabad (9th September).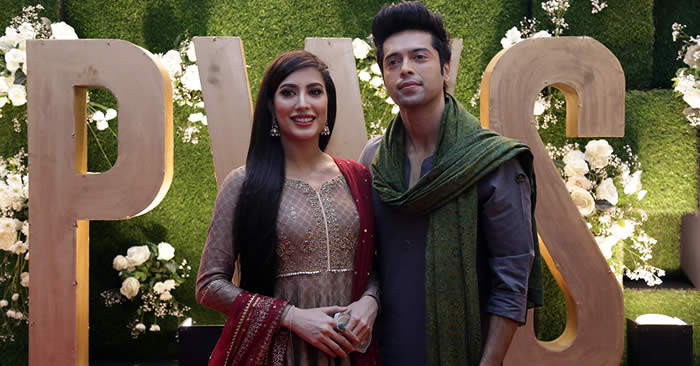 The Lahore edition of the #CocaColaPWS saw throngs of visitors who poured in to shop all their wedding needs under one roof. In addition to shopping, visitors also got a chance to meet the star cast of the upcoming movie "Load Wedding" Fahad Mustafa and Mehwish Hayat, who made an appearance at the Expo Center in the evening. Coca-Cola Pakistan Wedding Show is also the official partner for Load Wedding which is set to release this Eid ul Azha nationwide.
Speaking on the initiative, supermodel Mehreen Syed, spokesperson for Pakistan Wedding Show, said: "I am thrilled to be representing this iconic platform. Weddings are a massive affair in Pakistan and a wedding expo such as Pakistan Wedding Show, which meets every need of a bride or wedding party available under one roof, is the ultimate solution that for every bride to be able to turn their dream wedding into a reality."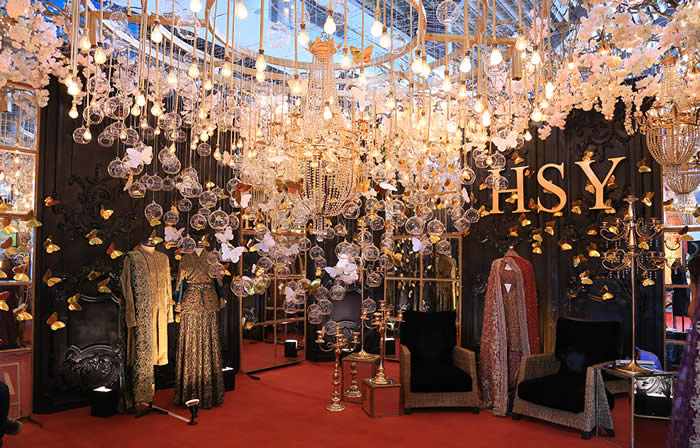 At the Lahore edition, more than 70 exhibitors exhibited their products and prizes and prizes worth PKR. 5,500,000 were given to numerous lucky winners from draws and competitions. The milestone event had industry pioneers exhibiting but not limited to HSY, Ali Xeeshan, SFK Bridals, Zarmisha Dar, Hanif Jewellers, Ayra Events, Interwood, Habitt, Republic Menswear, ECS, and many more!
Some of the deals by exhibitors included a complete bridal look by Toni & Guy for PKR 20,000 only, 14% off on all display products and order booking by Interwood, 20% off on your wedding photoshoot by HS Studio by Bilal Saeed and 10% off on photography and event coverage by Xpressions and many other exciting offers.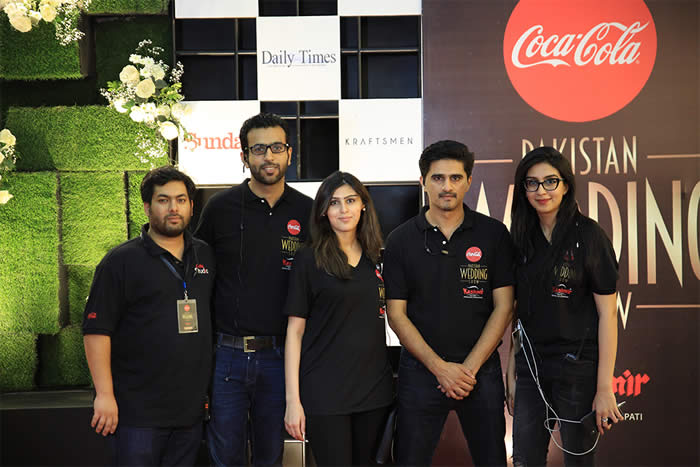 Also speaking on this initiative as its patron, Kamran Lashari, Director General of Walled City Lahore Authority, Chairman of Gymkhana Club, said: "Pakistan Wedding Show brings the city of culture a chance to interact with representatives of the fashion and bridal industry. It gives me immense pleasure to introduce an association that plans to create strategic partnerships and take our industry forward."
Coca-Cola Pakistan Wedding Show brings together both shoppers and providers of wedding services to offer a convenient and accessible one-stop shop solution for all brides-to-be, their families and wedding parties. Coca-Cola Pakistan Wedding Show is the ideal platform for exhibitors to meet with visitors and wedding shoppers to build awareness and recognition for their brand. It also gives shoppers a chance to explore and select from a diverse range of vendors to plan their perfect wedding in one go.