Iqrar ul Hassan and Farah Yousaf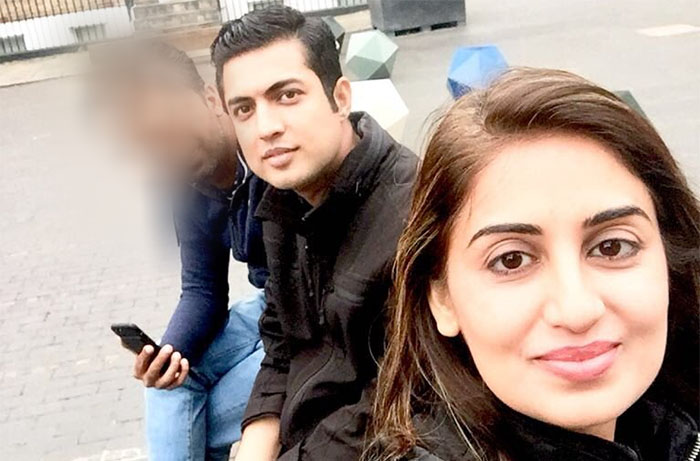 Iqrar ul Hassan Got Married Second Time with Samma Tv News Anchor Farah Yousaf  So it all started few months ago when Iqrar ul hassan fans see too many pics of Farah Yousaf  with iqrar ul hassan and Iqrar ul hassan always say that she is just a close friend. Few days ago Iqrar ul hassan went for vacations with his wife Qurat ul Ain and son Phelaj and upload pics of his trip,one of his fans tweet him what Farah Yousaf  is doing with you on your family trip please explain it and Iqrar ul hassan replied she is my wife and she is with us on trip any issues ? then his fan asked if she is your wife then why you are hiding this from your fans and in reply Iqrar ul hassan posted the Pictures of his both Wives and said im not hiding and im married to Farah Yousaf  and then this tweet is also retweeted by anchor Farah Yousaf  herself Congratulations to the couple check out below the tweets and new couple Pictures .
Aamir Liaquat and Syeda Tuba Anwar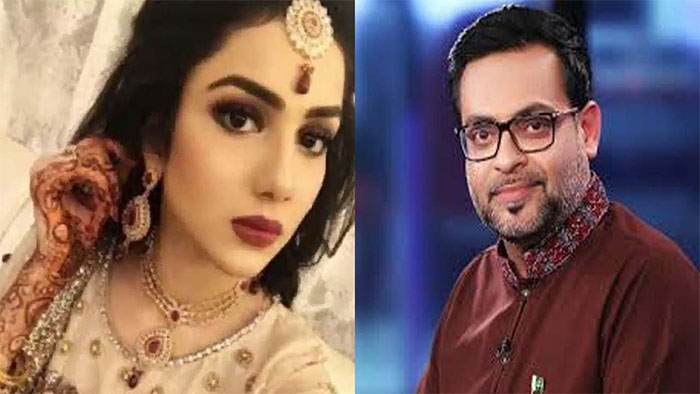 Renowned televangelist Aamir Liaquat Hussain has admitted his second marriage, days after the controversy surfaced on the social media as the election campaign is on throughout the country. Aamir Liaquat has admitted that he tied the knot with Syeda Tuba Anwar, however, hastened to add that his wife was not dependent on him, so he did not mention it in the nomination papers. The media report suggested that Liaquat's admittance of being a polygamous personality came during the cut-throat election campaign during which he expressed that Tuba Anwar lived with her father, which became a reason for non-declaration in the nomination papers. Another endorsement of Liaquat's second marriage is her record available with the National Database & Registration Authority (NADRA).
A receipt issued by the authority confirms the husband's name of Syeda Tuba Anwar as 'Aamir Hussain,' a name mentioned by the television personality in his nomination papers. According to the details, the Nikah of the TV anchor was performed by Mufti Abdul Qadir in presence of close friends Syed Ali Imam, Hamood Munawar and Abdul Wahab as witnesses. The rumours of Aamir Liaquat being married to the 24-year-old media professional also swirled on mainstream media after veteran actor Sohail Ahmed, also known as Azizi, alluded to the matter.
Asad Siddiqui and Zara Noor Abbas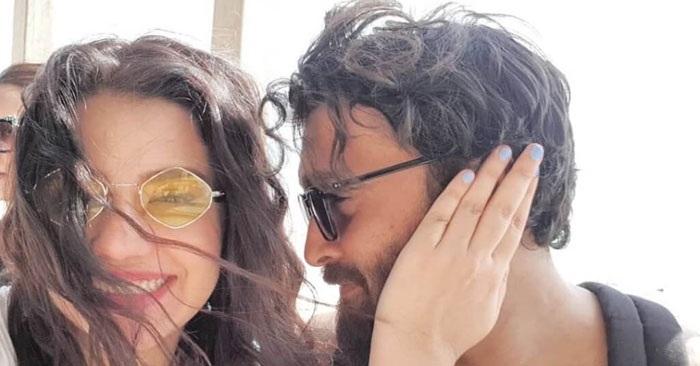 Asad Siddiqui Revealing That how he was Upset after 4 months of his wedding After four months of wedding Asad Siddiqui come to give interview to Nida Yasir. In his interview Asad reveals how much his life was stressful after getting married to Maham Siddiqui. Is this the reason of Asad's divorce with Maham. Now he got  married to  Zara Noor Abbas daughter of Asma Abbas and niece of Bushra Ansari. Zara and Asad comes from showbiz family as asad is nephew of Adnan Siddiui.
Zara 's past
Zara tied the knot back in 2014. Unfortunately, Zara was unable to properly settle with her husband, and the couple ended their marriage with divorce. Zara kept her divorce news secret from the public, but this hidden news became open to the public when Zara Abbas announced her marriage with actor Asad Siddiqui.
Imran Rizvi and Madiha Naqvi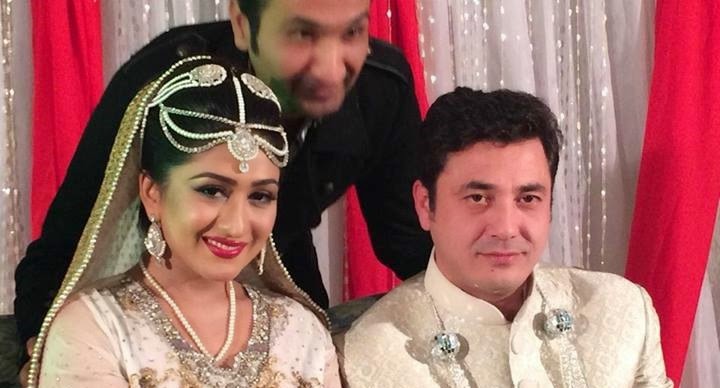 Actor Imran Rizvi is brother of actress Madiha Naqvi and son of Deeba beghum was married few years back but his marriage ended soon. He had a son from first marriage. In 2016  Imran Rizvi got married to Kanwal nazar actress . they had a child too. Imran has worked in many dramas like Tere pehlu me and others.
Fiza Ali and Ayaz Malik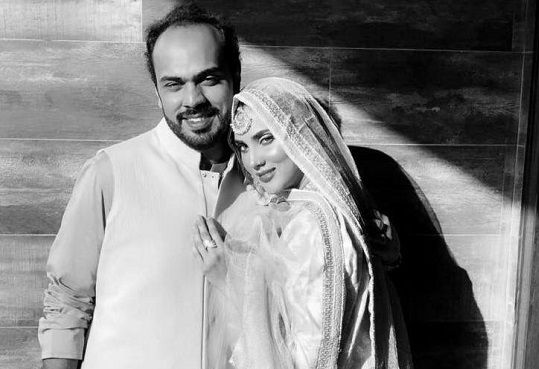 Actress and TV Host Fiza Ali married to Ayaz Malik and announced to left Showbiz/ media industry . Congratulations to her for her new journey . She took divorce from her first husband Fawad Farooq and this is her 2nd marriage with Ayaz Malik.
Married to Ayaz malik With the grace of God m proud to announce that I have left my show biz and m only doing my game show Eidi sub kay liye as Ary channel helped me in my bad times and I respect them bcz they r honest people and respectable people so I'm going to complete my contract with them rest I have left my media and I have started my new life with Ayaz Malik So my friends and family I need ur prayers for both of us.
Hassan soomro and Shiza Khan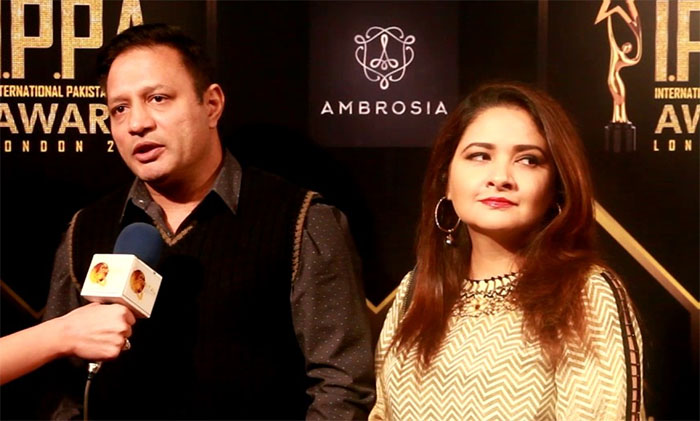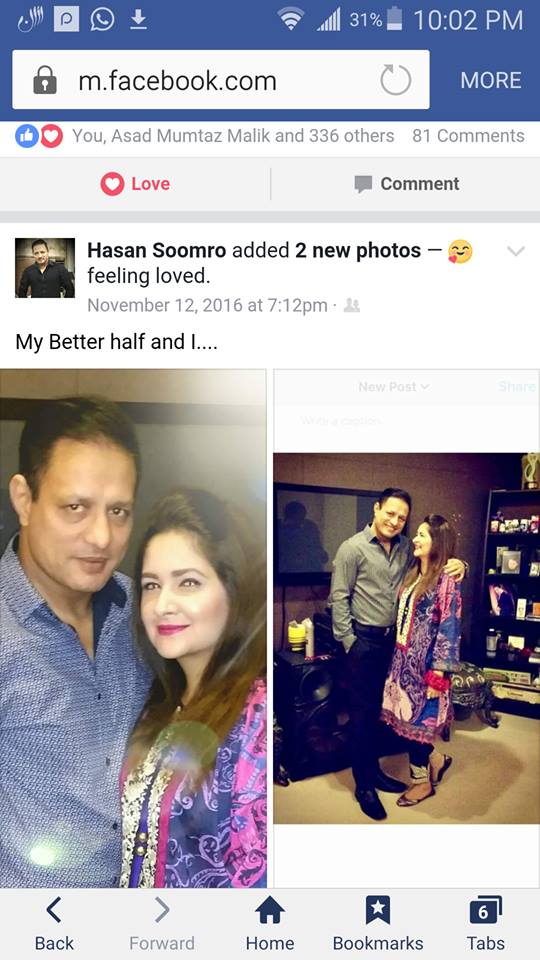 Hassan soomro got married to Shiza Khan in 2016 . she is her second wife a and actress Nazli was her first wife but their marriage ended on divorce note. hassan one daughter and son from first wife . he professional hokey player too .
Yasra And Abdulhadi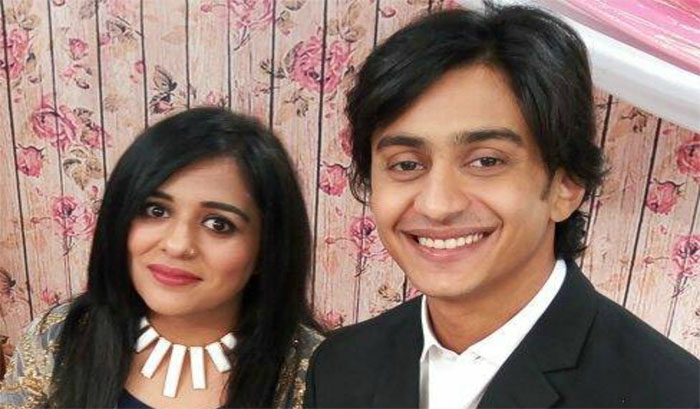 Yasra was crying while telling about her divorce , Yasra was only 22 years old when she got married to her relative . According to Yasra her in laws were not as bad but circumstances were not according to  her. Her  marriage ended at very young age  now Yasra is wife of producer Abdulhadi, She is giving powerful performances in drama serials like Baji Irshad. Yasra is now married to Abdulhadi . Hadi has recently completed Masters and his 10 years younger than Yasra . Couple live happily now.