Coca-Cola Pakistan Wedding Show Powered by Kashmir Oil, the largest wedding expo ever held in Pakistan, launched its groundbreaking second edition at Nishat Hotel.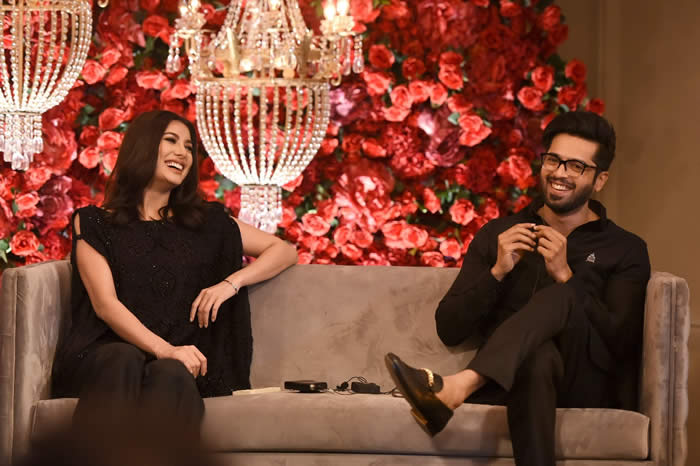 Now expanding to four cities with over 70 exhibitors in each city, the Coca-Cola Pakistan Wedding Show will take off in Lahore on August 11th and 12th followed by Sialkot on 19th August, Islamabad on 1st and 2nd September and Faisalabad on 9th September.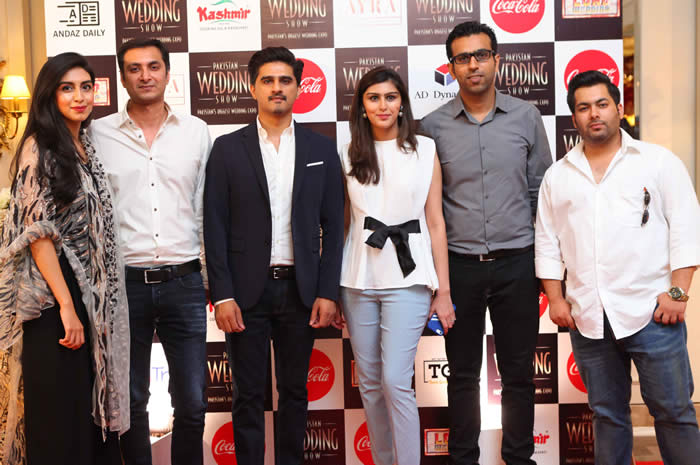 The launch event hosted in the afternoon started with an introductory note by media personality Sophiya Anjam, along with media addresses by Managing Director of Pakistan Wedding Show and Dreamweaver Productions Hassaan Khalid, Kamran Lashari as the Patron of this initiative and the Director General of Walled City Lahore Authority and Chairman of Gymkhana Club, followed by the Senior Brand Manager at Coca-Cola Pakistan, Haider Mujtaba and the Marketing Director of Kashmir Oil Mian Shehzad Khalid.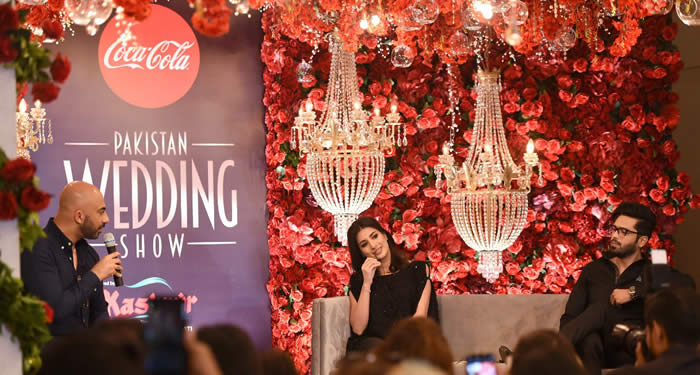 The highlight of the launch event was a special segment hosted by ace couturier and TV personality Hassan Shehryar Yasin titled "The Wedding Show with HSY" featuring the star cast of the upcoming movie "Load Wedding", Fahad Mustafa and Mehwish Hayat since Coca-Cola Pakistan Wedding Show is also the official partner for Load Wedding.
HSY discussed the premise of weddings in Pakistan with the cast and how both the movie and the wedding industry similarly offer an escape from daily struggles to enjoy and celebrate. The discussion was followed by an entertaining rapid fire round similar to that on his show and they also performed the lead movie song "Good Luck", sung live on stage by Fahad Mustafa as HSY and Mehwish Hayat danced the lead step. The festive film is set to release this Eid on August 21st.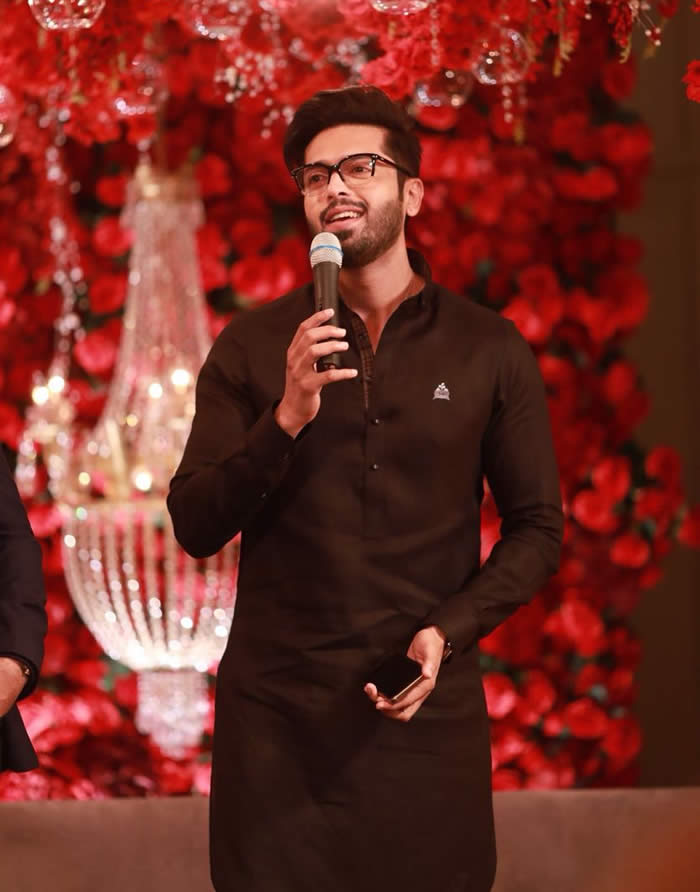 Speaking on the occasion, supermodel Mehreen Syed who is also the spokesperson for the Coca-Cola Pakistan Wedding Show, said, "I am thrilled to be representing this iconic platform.
Weddings are a massive affair in Pakistan and a wedding expo such as the Coca-Cola Pakistan Wedding Show, which meets every need of a bride or wedding party available under one roof, is the ultimate solution that for every bride to be able to turn their dream wedding into a reality."
Coca-Cola Pakistan Wedding Show brings together both shoppers and providers of wedding services to offer a convenient and accessible one-stop shop solution for all brides-to-be, their families and wedding parties.
Coca-Cola Pakistan Wedding Show is the ideal platform for exhibitors to meet with visitors and wedding shoppers to build awareness and recognition for their brand. It also gives shoppers a chance to explore and select from a diverse range of vendors to plan their perfect wedding in one go.
Also speaking on this initiative as its patron, Kamran Lashari, Director General of Walled City Lahore Authority, Chairman of Gymkhana Club, said: "Pakistan Wedding Show brings the city of culture a chance to interact with representatives of the fashion and bridal industry. It gives me immense pleasure to introduce an association that plans to create strategic partnerships and take our industry forward."