Nadia Hussain has been at the top of the modeling game since the start of her career. Her beauty, coupled with her fierce attitude, has helped her to reach the top of the fashion industry. However, the lady is upfront and bold when it comes to trolling and shaming, be it of any sort.

Anyway, fast forward to Nadia Hussain making an attempt to let people know that she is confident about herself with or without makeup. To encourage others to embrace the way they are, Nadia posted the following:
Read Also: Nadia Hussain Dancing in Sanam Baloch's Morning Show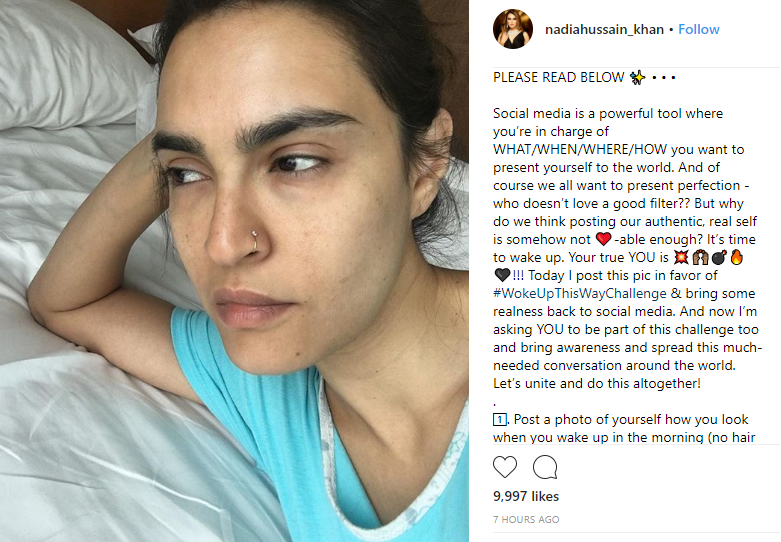 She also tagged some of her friends and colleagues from the industry to promote self-love as well. Here's what she wrote in the post: "Social media is a powerful tool where you're in charge of WHAT/WHEN/WHERE/HOW you want to present yourself to the world. And of course, we all want to present perfection – who doesn't love a good filter?? But why do we think posting our authentic, real self is somehow not ❤-able enough? It's time to wake up. Your true YOU is."
Read Also: Ayeza Khan in New Bridal Look by Nadia Hussain
Nadia can be seen without a speck of foundation or concealers and it is a message for all women to be comfortable in their own skin. The statement which Nadia Hussain is trying to make is crystal clear: Everyone is beautiful with or without makeup.