Pakistan Fashion week is the brainchild of Team Riwayat which is headed up by a team of directors from Pakistan and the United Kingdom. The 13th edition is taking place at the 5 star Hilton Hotel Park Lane in the heart of London's prestigious Mayfair on the 30th June and 1st July.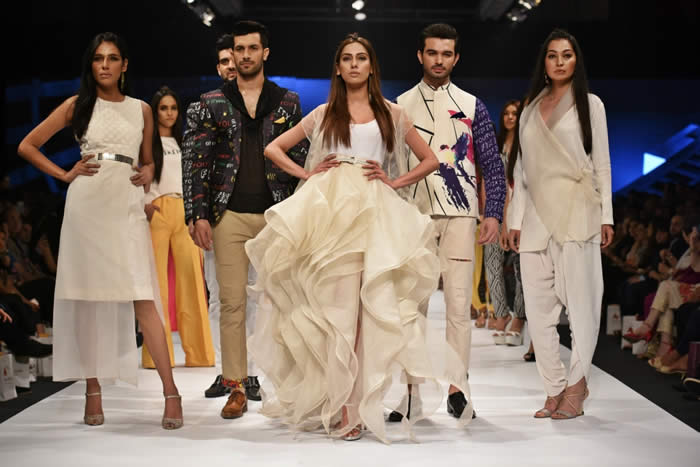 Adnan Ansari, Co-Founder and Creative Director, Chris East, Co-Founder and Executive Director, Together with over 100 trained volunteers and contracted professionals, the Riwayat team make PFW possible Adnan Ansari, Co-Founder and Creative Director for Riwayat said, "We are excited to be showcasing our best line up of designers yet, and proud to be representing Pakistan in London, raising awareness of our homegrown talent and providing international access to Pakistan's leading fashion designers as well as giving a platform to emerging talent."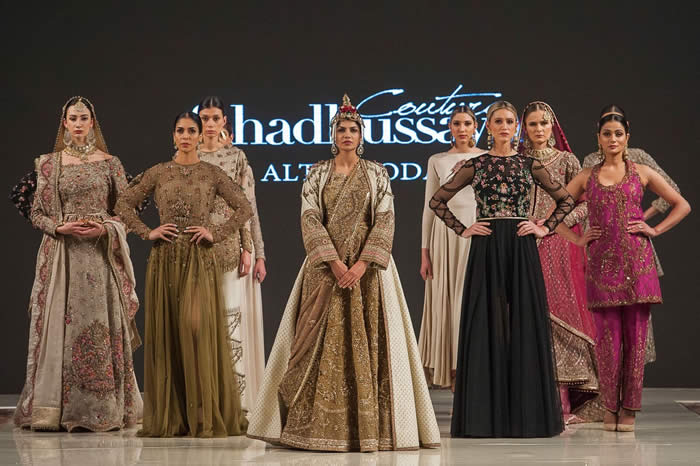 PFW 13 will feature the best presentation of Pakistan's fusion of east-west fashion under a western roof ever. With over 32 leading and emerging designers presenting their latest collections on the biggest Catwalk to date in London, PFW13 promises to excite and captivate a global audience with the creative genius that is Pakistan. PFW13 is the main UK exhibitor of the flourishing Pakistani clothing industry, collaborating with designers to make their services available in a one-stop experience. Riwayat shows have successfully connected western customers with the opportunity to access Pakistani designers directly whilst seeing the latest trends and styling on the catwalk.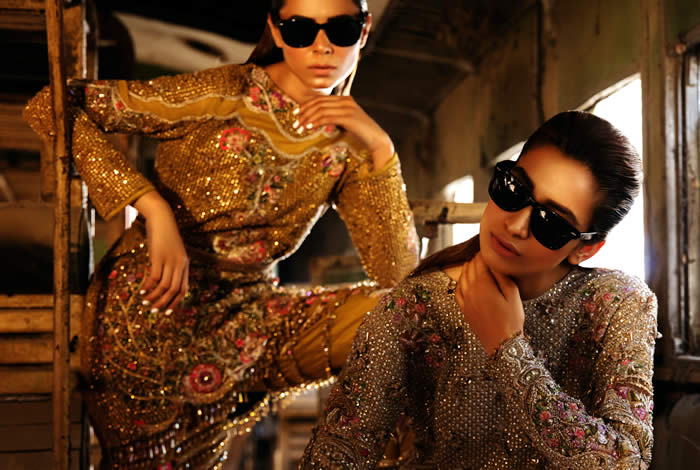 Nabila the famous stylist from Pakistan will style the models for the ramp show and The show will feature Pakistani Top Models Fouzia Aman, Zara Abid & Eshal Fayyaz alongside British Models.
The headline designers for PFW 13 are Maheen Khan, Fahad Hussayn, Mohsin Naveed Ranjha & HSY.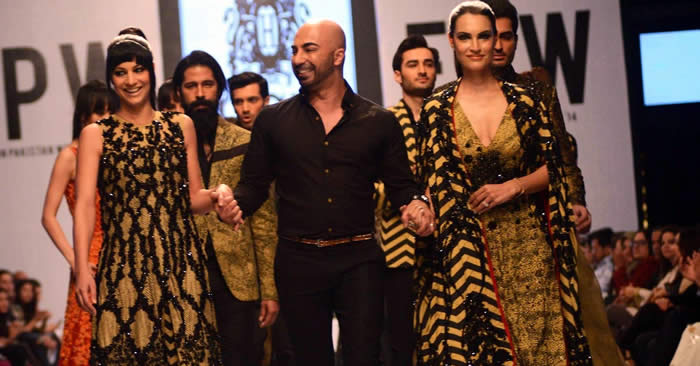 HSY is best known for combining contemporary silhouettes with the traditional techniques of old. The brand's inspiration is distinctly Pakistani and Middle Eastern peppered with Western influences. Easily recognized as one of the biggest names in fashion in the region, Hassan Sheheryar Yasin is the fashion force behind the label and has been referred to as the 'New King of Couture' by Harper's Bazaar magazine.
Maheen Khan the queen of Pakistani Fashion is a woman of substance in her looks, style, mannerism and above all creativity. In her long career of thirty five year, Maheen Khan has done countless fashion shows on both national and international level. She has designed clothes for celebrities and socialites. In her own words, her clothes are for the complete woman. Her clothes exude confidence, style and elegance.