Fashion Central Cordially invites you all on Maheen Khan & Sehar Umar Pearl & Co Jewelry Exhibition, exquisite collection of fresh water pearls & exclusive limited collection of Lawn/Cotton Shirts by Sehar Umar.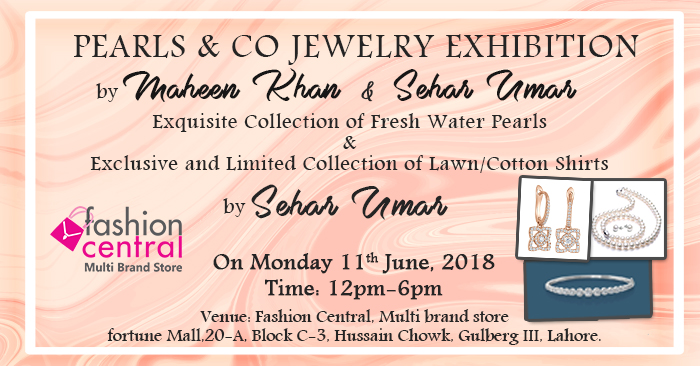 Their designs makes women feel dazzling every day. We take pride in offering the greatest selection of classic and on-trend jewelry at affordable prices, her jewelry collection is special that women can cherish forever, celebrate her style and her life.
Date: 11th May 2018
Time: 12pm till 6 pm
Venue: Fashion Central, fortune mall, gulberg 3, near hussain chowk, mm-alam road, Lahore.
Contact us: 0300-0800749