City FM 89 revealed Yunhi Rastay Mai the first song from Mahira Khan and Sheheryar Munawar starrer romantic comedy film 7 Din Mohabbat In the movie at a star studded affair in Karachi. Ali Sethi mesmerized the audience with his beautiful compositions and covers and capped off the performance by performing "Yunhi Rastay Mai" live with Aima Baig.
Penned by Piyus Mishra of Husna fame, the love song has been beautifully sung by singer, composer and novelist Ali Sethi and Aima Baig. The song has been composed by Shuja Haider. It is a romantic duet that speaks of love and yearning. "Yunhi Rastay Mai" is the first song from the OST for "7 Din Mohabbat In" and speaks of the romance between the main protagonists, Neeli (played by Mahira Khan) and Tipu (played by Sheheryar Munawar).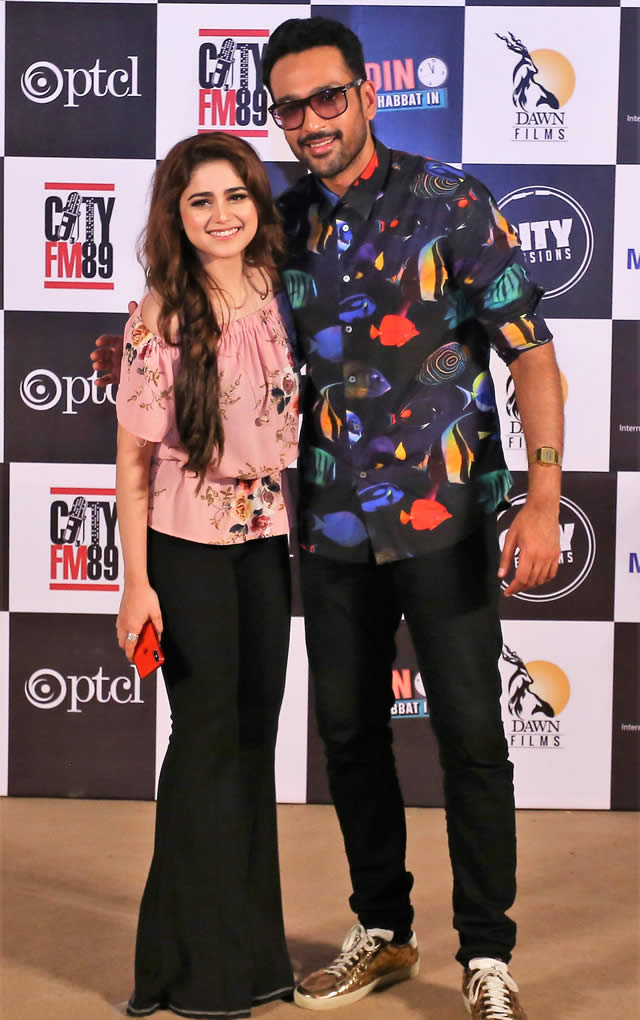 The film's star cast includes Mahira Khan, Sheheryar Munawar, Javed Sheikh, Amna Ilyas, Mira Sethi, Hina Dilpazeer, Adnan Shah Tipu, Aamir Qureshi, Beo Zafar, Rimmel and Danish Maqsood. 7 Din Mohabbat In is written by Fasih Bari Khan and directed by Meenu Gaur and Farjad Nabi. Music for the film is composed by Arshad Mahmud, Shani Arshad, Waqar Ali, Shuja Haider and Shiraz Uppal.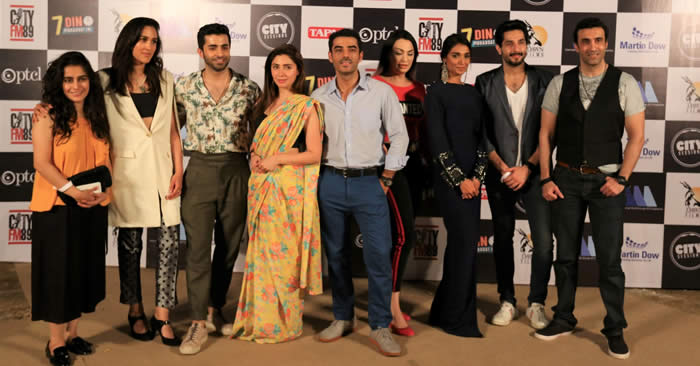 The song reveal event was party of City FM 89's famed City Sessions, and was attended by the movie's cast along with some of the leading names from the industry including Bilal Ashraf, Adeel Hussein, designers Sania Maskatiya and Nida Azwar, model Areeba Habib amongst others. Directed by the acclaimed duo Meenu and Farjad, this genre-defying, heartwarming urban fairy tale will captivate audiences everywhere with its release on Eid Ul Fitr.