From being in a big controversy to casually posing like others, celebrities always find themselves in a social media discussion and it only requires one provocative topic to wake up all the social media critics to express their deepest opinions!
Read Also: Syra Shahroz Gets Ridiculed by Pakistanis and Ab Bus Bhi Kardo!
This time it is Syra Shahroz, who has found herself in a social media discussion because of her recent picture. Captured in the kitchen, Syra can be seen cooking in this picture and the condition of her kitchen has sparked the instinct of a desi aunty among the people!
Have a look!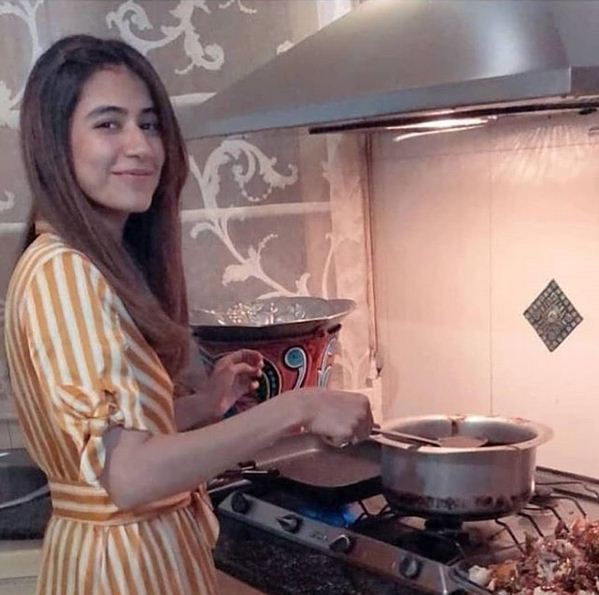 This picture was recently posted on Instagram and people have all kinds of comment to say about it, who clearly are not happy with the way Syra has managed her kitchen!
They were like

People clearly have had enough fun with this picture of Syra Shahroz, while pointing out things like true desi aunties, who never fail to find errors in everything others do. This is not the first time that an actress has found herself in a debate over the pettiest issue and we have other examples in the past as well. No matter what you do, if you are a celebrity, you'll always be keenly observed by your die-hearts followers!