The struggle for freedom is not far, with the explosive trailer release for AZAADI. Following many speculations the film is all set to be released on Eid-ul-Fitr 2018 by ARY Films, and will reflect the real life sacrifices of those striving for the liberty of Kashmir.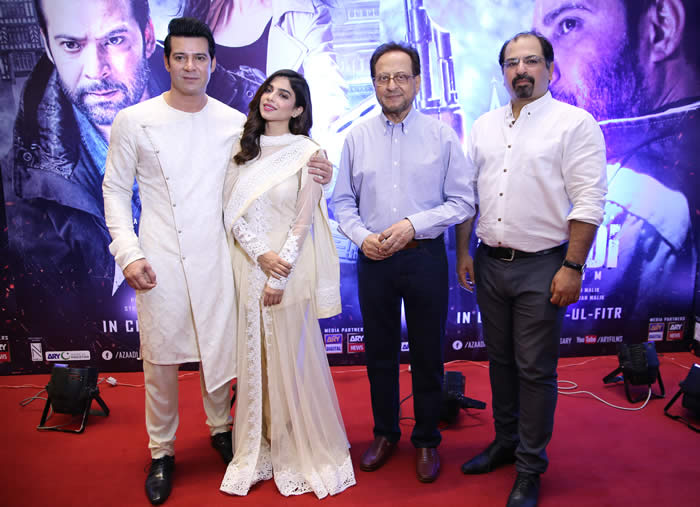 The film captures the true natural beauty of the region, yet the contrast of the lives of the people and those fighting for the freedom of Kashmir, paints a very impactful picture.
Scroll down for video:
A Pervez Malik Films Production the film is produced by Irfan Malik & Imran Malik and directed by Imran Malik. The trailer release was held today in Karachi and attended by cast and other prominent figures of the industry. Among the cast were Moammar Rana, Sonya Hussain, veteran actor Nadeem Baig and others.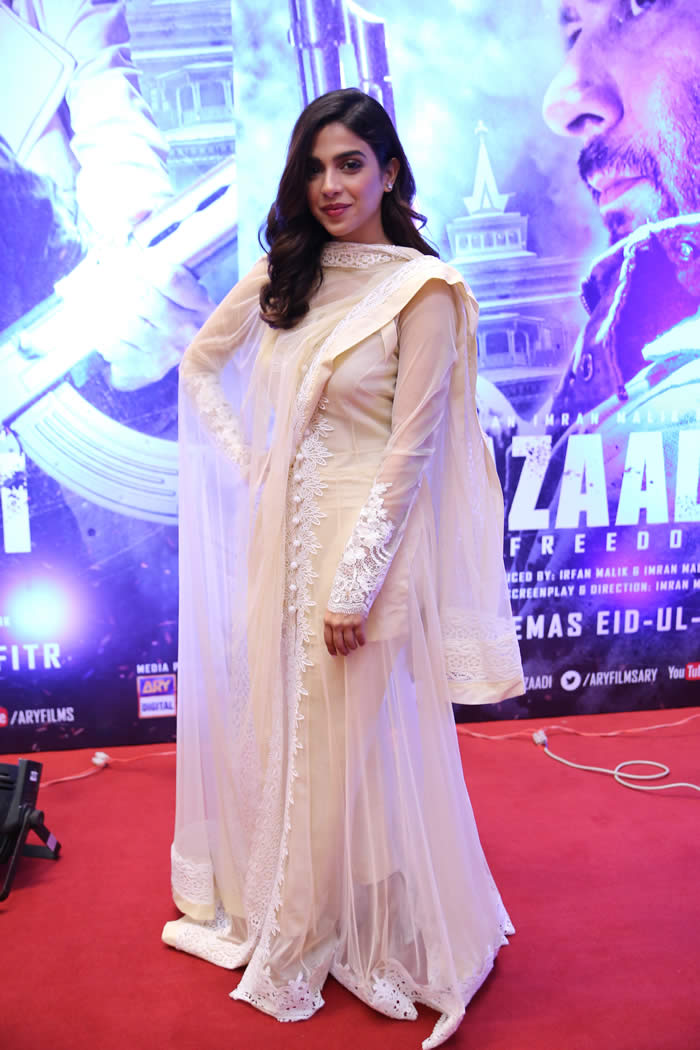 Speaking about the event Mr. Salman Iqbal, President and Founder, ARY Digital Network said: 'The issue of Kashmir is often ignored, and it has been a long time since it was brought to light. ARY Films is proud to be associated with this venture and we look forward to the film making a positive impact in the industry'.
Director Imran Malik said: 'AZAADI has been a real challenge, as the film focuses on a very sensitive issue we were adamant on capturing the struggles of the people as accurately as possible. Thankfully our efforts have been fruitful and we are proud to bring the film to cinemas on Eid-ul-Fitr'.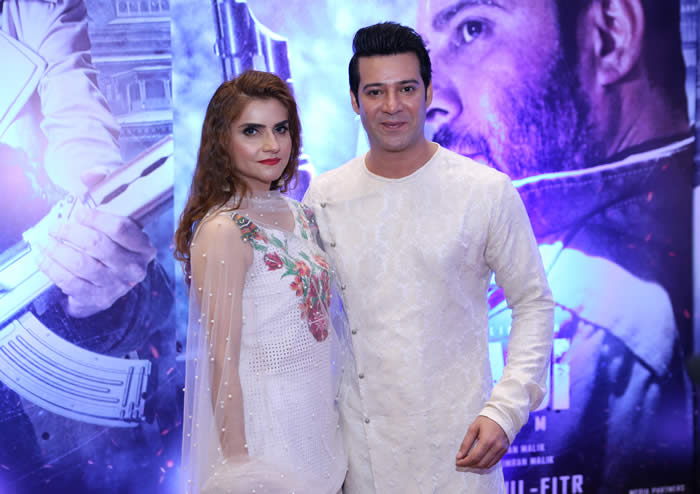 AZAADI is set to be released on Eid-ul-Fitr 2018, distributed and marketed by ARY Films, promises to keep the audiences riveted to the edge of their seats, with its intense action sequences and gripping storyline.