When it comes to transformations on screen, Pakistani artists are the last ones on the list since most of the actors here don't go for a change. Well, that's all about to change as Sherry Shah has gone where no one has gone before. The beautiful model turned actress has amazed her followers by shaving her head and gaining as many as 40 pounds for her upcoming feature film.
Have a look at the first leaked poster of her upcoming feature film: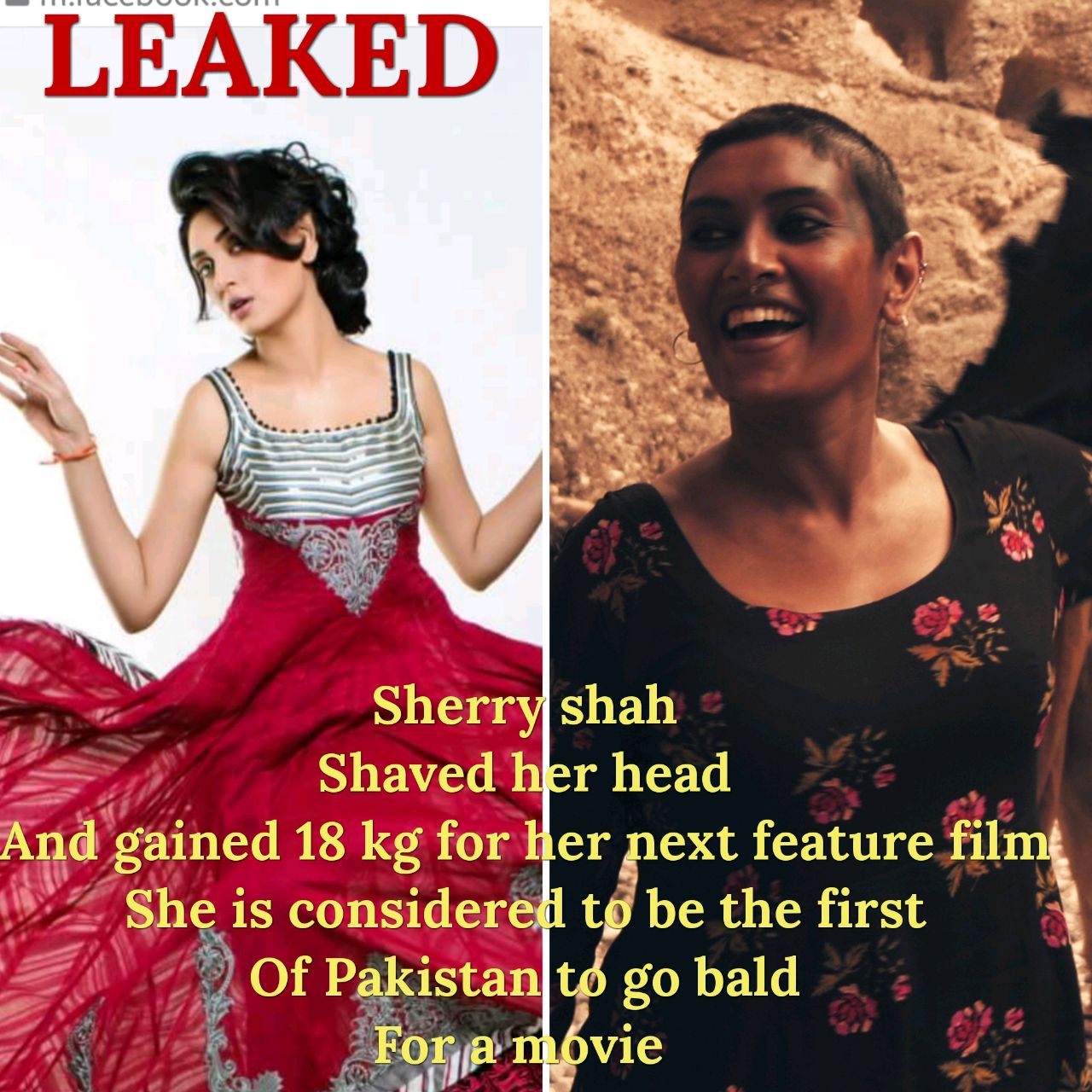 Sherry Shah is a renowned actress not only in showbiz industry but in the fashion industry as well. She made her film debut a dozen years back with Tere Bin Jiya Na Jaye but since then has only been active on TV.
Read Here: Model Sherry Shah got Divorced After 1 Month Marriage
Her hard work paid off when she was cast in Shamoon Abbasi's short film Main Rahungi where she performed her own stunts and impressed all with her athletic prowess.
The recently leaked pictures of her upcoming feature film have proven that Sherry Shah is here to stay. She can be seen in a totally different avatar and the pictures below prove just that.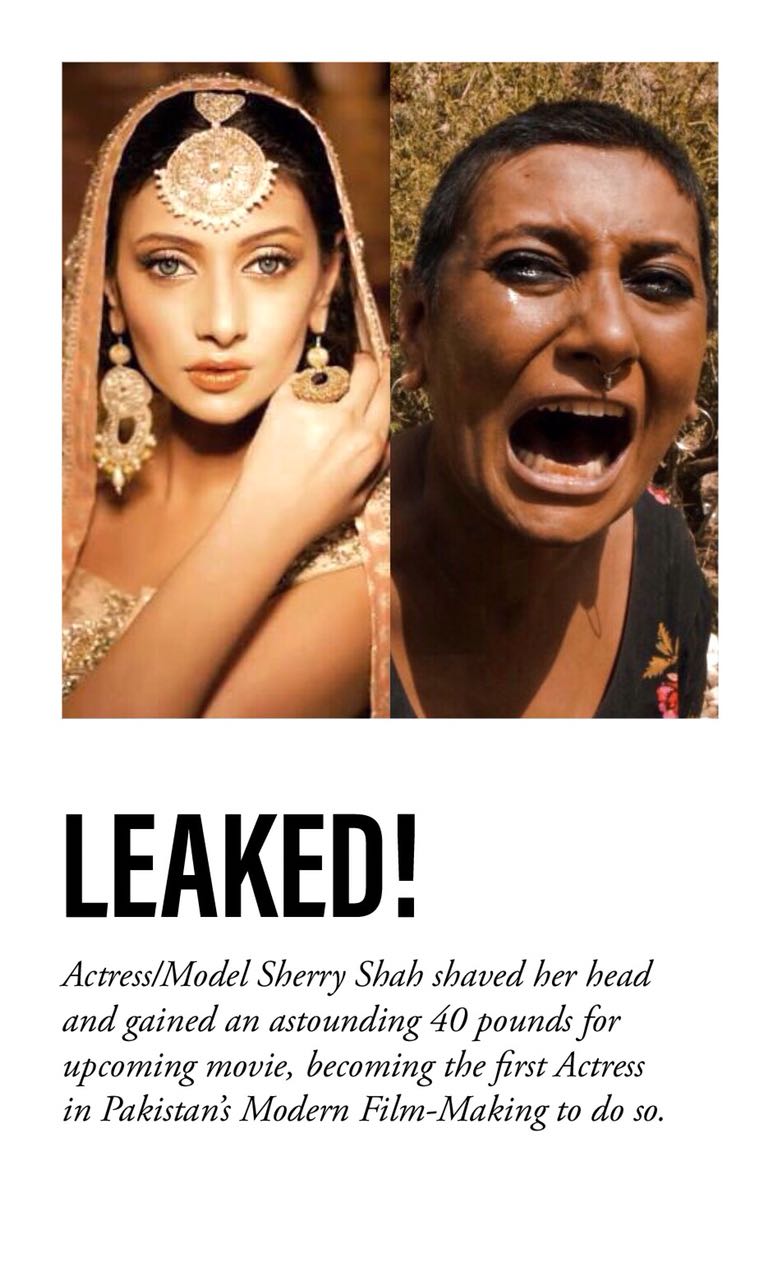 She is said to be the first ever Pakistani female actress from the modern era who has shaved her head for a movie.
Although not much is know about the film's title and story, the audience is looking forward to the film's release due to Sherry's transformation. We wish her the best for her upcoming feature film.