In the lead up to the 11th consecutive PFDC Sunsilk Fashion Week being held in Lahore from the 9th to 11th of March 2018, the Pakistan Fashion Design Council announce show expansion, designer line-up and segmentation and corporate synergies.
To that end, the Council will open PSFW18 with the introduction of a brand new show, dedicated to the curation and projection of indigenous craft within high-end design, in collaboration with PEL: introducing the PEL Craft/Design Show with GOLD by Reama Malik. For this dedicated craft show, Sehyr Saigol, chairperson of the Pakistan Fashion Design Council, has herself curated four designers who will be showcasing four ensembles each turning distinct sub-continental craft into updated design led and globally relevant luxury retail pieces.
To this end, the chairperson selected artisans and designers, mentoring and monitoring to develop techniques, motifs and skills necessary to update our craft into design led fashion. This new show also marks the corporate patronage of PEL, fostering the partnership between the designer and craft with the PFDC. Indeed, PEL's support of this show is manifest of the brands sustained and ongoing commitment to social responsibility.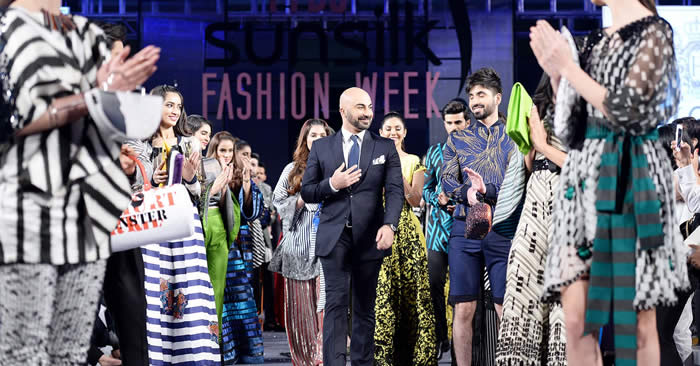 Showcasing 4-piece capsule collections each during this show are Akif Mahmood, Hamza Bokhari, Shahroz Tariq and Zonia Anwaar along with jewellery by GOLD by Reama Malik.
Further, the PFDC continues to take the fashion week platform towards an international and global standard. To that end, the Pakistan Fashion Design Council will take the concept of solo and duo shows a step further, having introduced the concept in Pakistan in 2017, by giving each day of fashion week a curated experience featuring a combination of solo designer showcases, grouped designer shows and a dedicated day featuring high street prêt-a-porter and the seasonal retail/lawn showcases.
Further, as also introduced last year, PSFW18 will feature shows divided between two entirely separate show spaces and two independent ramps within the same venue in their respective time slots [no coinciding or simultaneous shows], a first in Pakistan.
To this end, the PFDC Sunsilk Fashion Week will feature designer Luxury/Prêt showcases from Arjumand Bano, Fahad Hussayn, Hira Ali, HSY, Hussain Rehar, Misha Lakhani, Mona Imran, Nida Azwer, Republic by Omar Farooq, Saira Shakira, Sania Maskatiya, Shiza Hassan and Zonia Anwaar.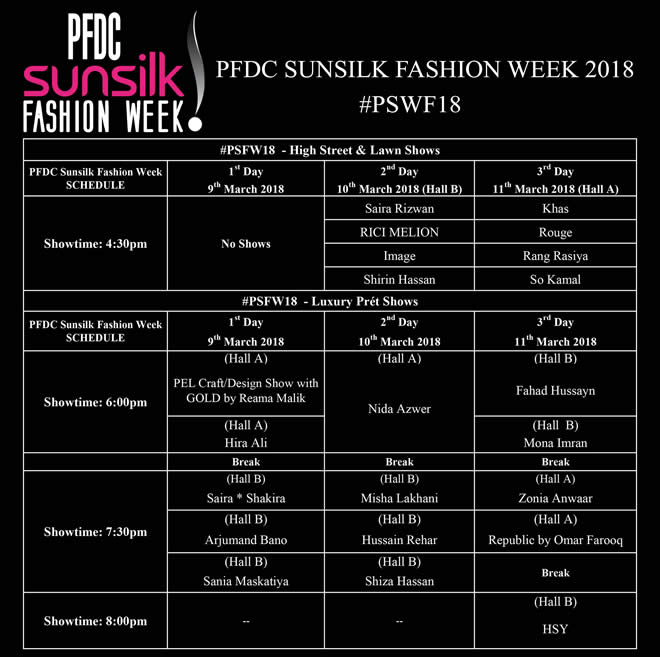 In addition to the aforementioned Luxury Prêt showcase, PSFW18 High-Street prêt-a-porter shows will feature Image, Rici Melion, Saira Rizwan and Shirin Hassan and Textile Mill/Voile shows featuring Khaas, Rouge, Rung Rasiya and So Kamal.
The PFDC is proud to continue their partnership with Sunsilk as their title sponsor while introducing PEL as the red carpet sponsor, Borjan as the official footwear partner, Aquafina as the official beverage partner and Careem as the official transport partner.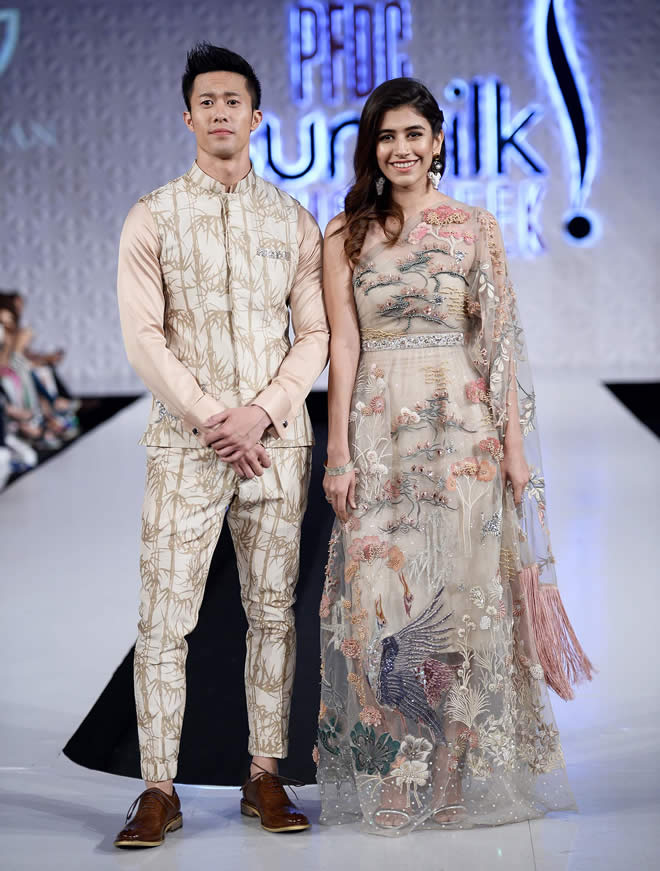 PFDC Sunsilk Fashion Week 2018 will be directed by Sadia Siddiqui with show production by Production 021, Event Architecture by Production 021, N-Pro/NGENTs as official hair and makeup stylists, Kamiar Rokni from The House of Kamiar Rokni as the official spokesperson for the PFDC, digital support by Red Communications, photography by Faisal Farooqui and the team at Dragonfly, live-stream by AI Solutions, GEO as the official Media Partner and CityFM89 as the official Radio Partner and security by PEL with media management by Lotus Client Management & Public Relations.