Plant your feet, stand your ground and let your voices soar. The Karachi Kings are ready for a sensational new round of cricket in the HBL-PSL Season 3. With the start of the league only days away the Karachi Kings have their sights on the ultimate prize.
With the a different approach to the launch this year, the biggest team of the PSL, Karachi Kings launch event was held in the biggest game show of Pakistan, Jeeto Pakistan, with Fahad Mustafa along with Waseem Badami in a special episode of the show.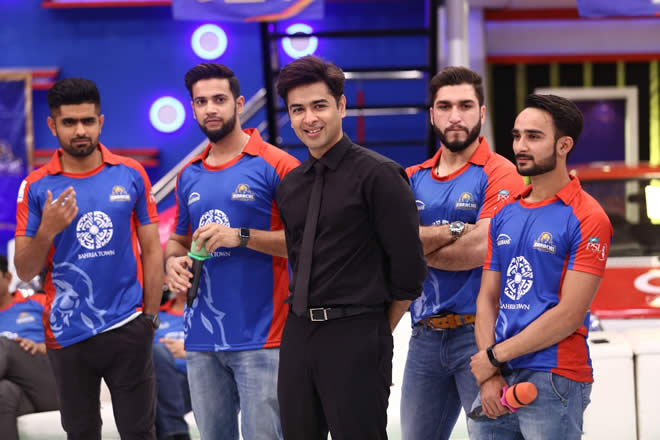 In an impromptu meet and greet today before the launch event, members of the team and the management spent time with their supports and sponsors for the upcoming season. Among the players present at the event were President of the team and star all-rounder Shahid Afridi, Captain Imad Wasim, Babar Azam, Usman Khan, Osama Mir, Tabish Khan, Hasan Mohsin, Khurram Manzoor, Mohammad Rizwan, Mushtaq Khloro, Saifullah Bangash, Mohammad Taha, Mohammad Irfan and of course international cricketer Ravi Bopara.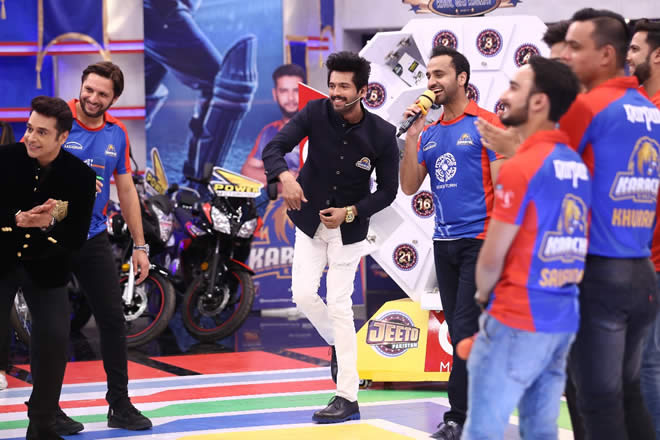 In spectacular Jeeto Pakistan fashion, Fahad Mustafa engaged the crowd as well as the team members in his energetic style, encouraging them to take part in the games and festivities. The event also included the official launch of the Karachi Kings anthem, performed by Shehzad Roy.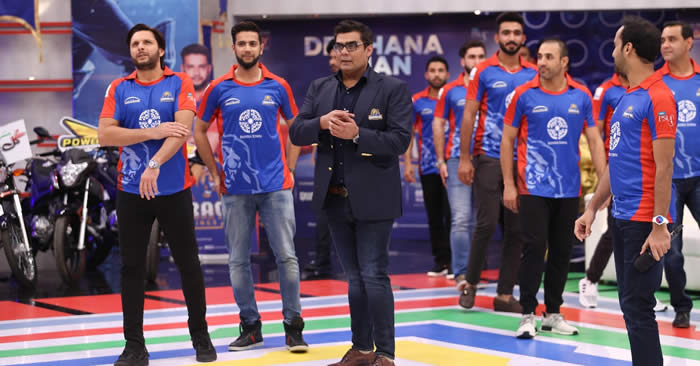 The event was also attended by celebrities as well such as Faisal Qureshi, Humayun Saeed and Sanam Baloch. Also present at the event were Mr. Aqeel Karim Dhedhi – Chairman, The Arkadians, Brig. Mujtaba – Head of Corporate Communication, Fauji Foundation, and Mr. Tariq Wasi – CEO, Karachi Kings along with Team Director Mr. Rashid Latif.