On 6 February 2018, renowned catwalk producer Jessica Minh Anh (CNN) will add Hong Kong into her impressive portfolio of mind-blowing showcases at the world's most iconic venues (ABC). The supermodel will host her famous sky-high ocean catwalk on the sundeck of Costa neoRomantica cruise ship overlooking Hong Kong's picturesque skyline. Jessica Minh Anh has officially invited Pakistani designer Syeda Amera to join the phenomenon alongside other international talents from Europe, Asia, South America, and America and make her unique mark on the global stage.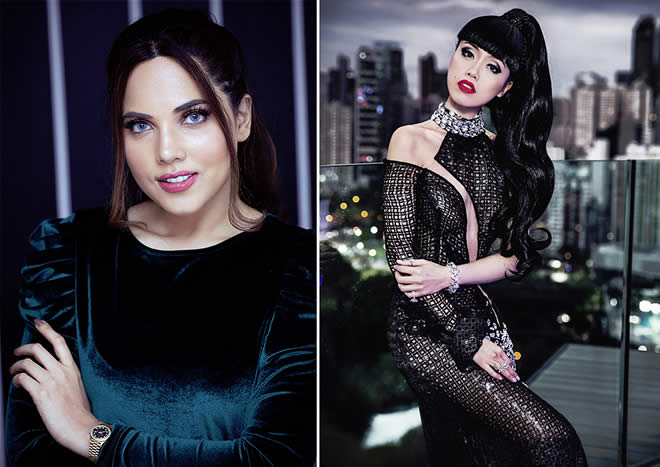 Syeda previously showcased her innovative designs in four of Jessica's history making catwalks at solar power plant in Spain, the Seine River in Paris and Hudson River in New York, and the highly celebrated ocean catwalk edition in Sydney (watch video). Jessica's other ocean catwalks, which successfully combined art, architecture, culture, and fashion, took place in New York, and Dubai.
On her long lasting relationship with the Pakistani brand, Jessica Minh Anh said "Syeda Amera has constantly delivered some of the most creative and refreshing designs. She dares to be bold in her cuts and embellishment styles, yet maintain the femininity in every look. I'm continuously amazed by her determination and excellence, and cannot wait to amaze the world with her new collection."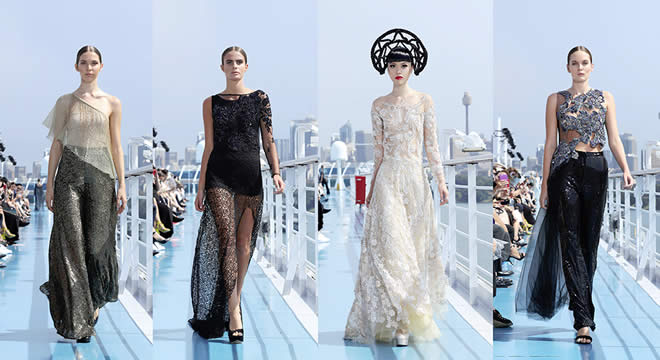 Celebrating artistic visualization of modern craftsmanship, the highly anticipated J Winter Fashion Show 2018 will premier innovative haute couture and pret-a-couture collections from 4 continents. Authenticity, sensuality, and boldness in the mix of colors, texture, and advanced design techniques are all parts of the experience. Participating fashion brands, besides Syeda Amera, include Peruvian haute couturier Ani Alvarez Calderon, Indonesian powerhouse XIAOFEN Couture, Brazilian artist Patricia Nascimento, American talent Mimi Tran, and Monaco's fashion brand Nordic Angels. The exclusive VIP event will also include an after party onboard with Italian delicacies and live music.
An expert at handling outdoor productions in the most challenging of conditions, including a storm at a solar power plant and flood on the Seine River, Jessica is set to deliver yet another flawless edition. On working with the young entrepreneur for the third time, Mario Zanetti, President of Costa Group Asia said "Jessica Minh Anh has continuously made history at symbolic locations on a global scale. We are very excited to have her on board of one of our finest ships, providing an "Italy at Sea" experience to this important event and for another breath-taking showcase."
The host of Eiffel Tower and Grand Canyon Skywalk phenomena (Paris Match) has partnered with Make Up For Ever and Hong Kong's very own DAZ Salon to create a high-end beauty look for the stunning model line-up. Luxury jewelry brand Buccellati, Nirav Modi, Pure Group, Ovolo Group, HK Branding, Expo King, EAST Hong Kong, and Grand Hyatt Hong Kong are also part of the experience. In preparing for the high-profile catwalk, Jessica Minh Anh officially visited Costa neoRomantica and produced the pre-show fashion series on Victoria Harbour, Sky100, Dukling boat, and Park Lane's SKYE rooftop in Hong Kong last week (watch Instagram video). While working on a tight schedule with her multicultural team of young creators, Jessica Minh Anh has also made time for her Hong Kong visits, including her VIP trip to Disneyland Hong Kong on Sunday (watch Facebook video).
With the continuous successful collaboration around the world between Syeda Amera and Jessica Minh Anh, Hong Kong will be no exception. Let the countdown begin.