Levi's® Live's Session 8 welcomed 2018 with contemporary talents performing live at Riot Studios. Since 2016, the platform has stayed true to its essence of reviving live music in the nation. Levi's® Live has showcased the diversity of talent that can be found in Pakistan and continues to promote the young musicians of the country by bringing them to centerstage and have them perform in front of a live audience, Levi's® has partnered with Riot Studios: the premier space for recording music, films and post production in Lahore, where some of the country's top musicians, music videos and films have been produced over the last decade.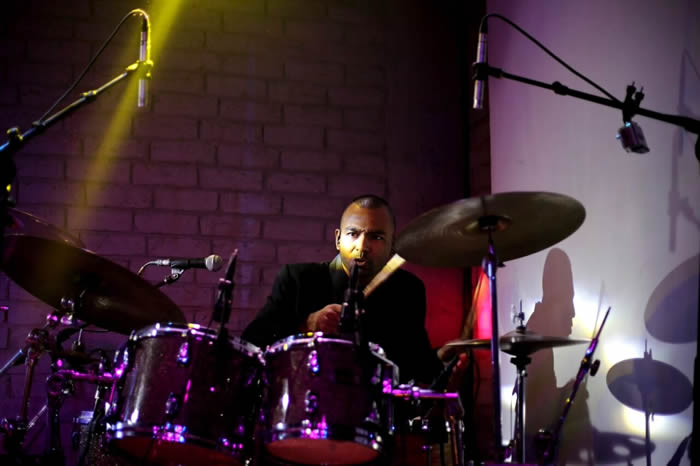 The eighth session of Levi's® Live was opened by Shorbanoor, the solo endeavor of Lahore-based songwriter Shehzad Noor followed by Taimoor Salahuddin aka Mooroo, the signer-songwriter headlined by the contemporary fusion band Mughal-e-Funk. The performances ranged from Shorbanoor's rock 'n' roll to Mooroo's groovy pop ballads and ended with a contemporary take of classical music with Mughal-e-Funk. Shorbanoor is the solo project of Lahore-based songwriter Shehzad Noor who was previously associated with Poor Rich Boy. He is accompanied live by Jamal Rahman on guitar and synth, Sameer Ahmed on bass and Fahad Khan on drums. Taimoor Salahuddin better known by his stage name Mooroo is a Pakistani entertainer, singer-songwriter, actor, director, producer and vlogger. Since the beginning of his career in 2011, his songs or music videos has been nominated for Lux Style Awards eight times, winning it once in 2016 for his song Maryam. His writes, composes and produces his own music with session players coming in for live performances.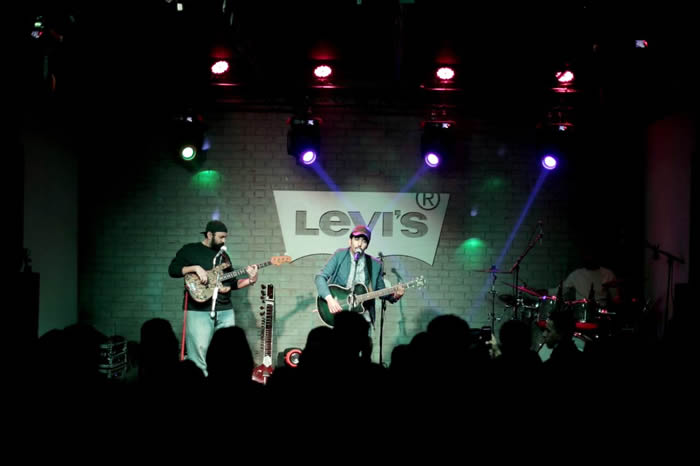 Mughal-e-Funk is a contemporary instrumental fusion/funk band that consists of three members; Kami Paul on the drums, Rufus Shahzad on synths and keyboard and Rakae Jamil on the sitar. The Levi's® Live session also featured artists Rassab Aamir, Neha Ch and Mohammad Aizaz. The band's name is inspired by the Mughal Era, and the compositions are named after the Mughal Emperors. The compositions are the musical interpretations of the lives and cultural contributions of the Mughal Emperors in the realms of art, music, poetry and literature. With a sitar in the band, it makes for a very different band with a very oriental sound and feel. The band has completed two EPs with the release in progress and the work on the third EP has begun. On performing at Levi's® Live Shorbanoor said; ". It was great performing at Levi's® Live. I felt like we were able to connect with the crowd. It was a lot of fun. This was my favorite show for shorbanoor so far" Speaking about his experience at Levi's® Live Taimoor Salahuddin said "I had a great time playing at Levi's® Live, I have been following it for a while and have discovered new musicians through it., I had always heard that the audience and energy at these session's is great, and I got a chance to witness it myself – it was absolutely awesome.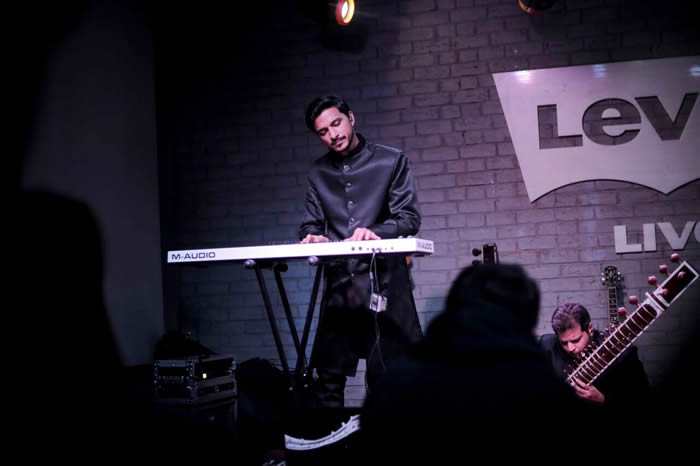 It was an honor for me to have some high profile celebrities and musicians whose music and work I respect and look up to were there in the audience watching me perform. Kami Paul of Mughal-e-Funk commenting on the band's performance said, "It was an amazing experience for us to perform at Levi's Live. The place has an amazing ambience. The energy of the audience was an icing on the cake. We would like to thank Uzma Rao from Native Rock – Farhad Humayun for providing us the space to perform at RIOT Studios and Levi's Live. We really treasure and value your hospitality and time. Overall, me, Rufus and Rakae loved playing at your place." Speaking on behalf of Levi's® Mir Zia Mahmood, Country Director, Levi Strauss Pakistan said "Levis Live continues to be the only music platform in Pakistan which is bringing "Live" music to life. It gives an opportunity to young emerging talent along with our Rock stars to perform in front of music lovers and enthusiasts. We continue to endorse our association with Music through this platform and our vision to "Live in Levis ".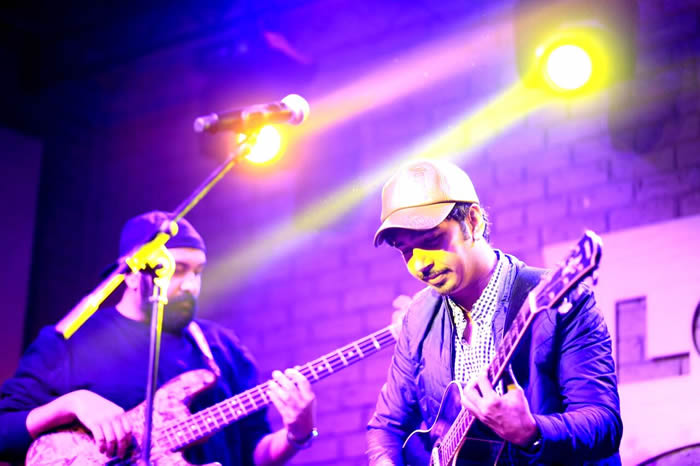 On the 8th Session of Levi's® Live, Farhad Humayun of Riot Studios said," This session marked the end of the first spell of Levi's Live. By now we have had all kinds of acts including A listers as well as upcoming Rock talent with a touch of folk, sufi, Indie, kids and some very impressive women who've belted great performances. Levi's Live has made its mark as the only live music platform in Pakistan where the cool bands and people hang out and do something constructive. We will soon reveal the dynamics of the second spell which starts in March which will focus more on new talent. In one year of consulting on Levi's Live I would like to commend Levi's and Uzma Rao at Native Rock and the entire production team at Riot Studios for putting all this together." Levi's® Live has captivated audiences by reawakening the spirit of live music with each season. Each session has been unique in its sound and talent, from soulful ballads to rock music to Sufi music to pop, Levi's® Live has brought it all to Pakistan.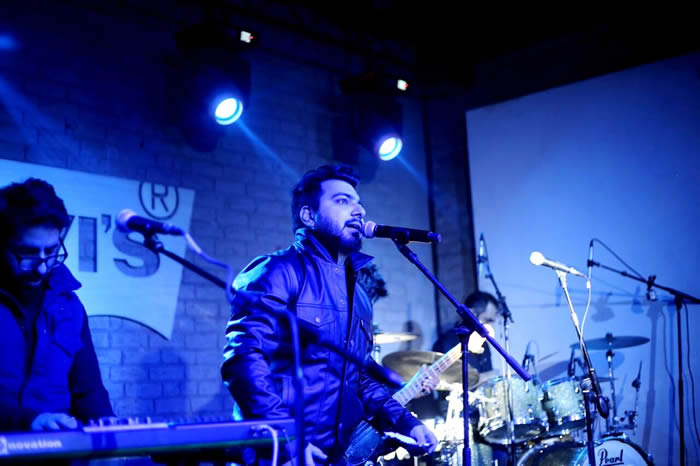 The past live sessions have featured performances by Mustafa Zahid (Roxen), Keeray Makoray, Rizwan Anwar, Jal, Shiraz Uppal, Ammar Farooki, Uzair Jaswal, Diane Desobeau, Abdullah Qureshi, Maria Unera, Farhad Humayun, Bayaan, Noorzadeh Raja, Rakae Jamil, Bilal Khan, Noori- the band, Salman Albert, one of the founding member of E.P and singer Farhan Saeed thus far. The videos of the performances of the 8th session of Levi's® Live will be available online. Levi's® Live is a platform to play live music for talented young & upcoming artists to reach their creative heights in the Pakistani music industry. The Levi's® Live sessions are the culmination of the brand's commitment to Live Music.