Saba Qamar is a Pakistani film and television actress. One of Pakistan's most popular and highest-paid actresses. Anybody who saw Saba's work in Maat or Besharam knows how talented she is.
Qamar made her debut with a role in the television series Main Aurat Hoon (2005). Currently, she is playing a bold character in Baghi, which shows she can handle diverse roles very well. In 2015, she appeared in the spin-off Karachi Se Lahore, called Lahore Se Aagey. She made her debut in the Hindi film industry, in Hindi Medium, next to Irrfan Khan.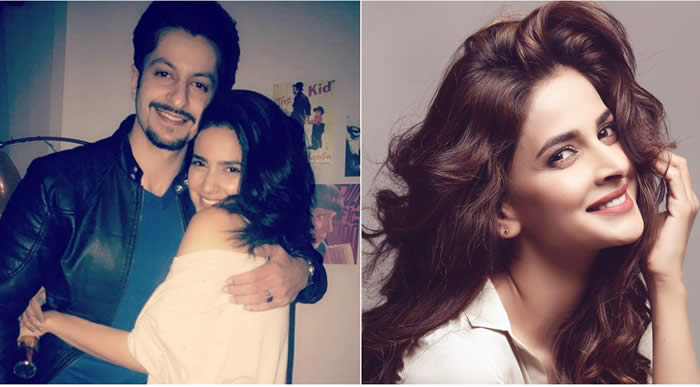 Although Saba has given out her opinion very openly about marriage in may 2017, that she hasn't found a significant other and she tends to have patience and wait for the right person, instead of just jumping into it for the sake of it.
However, latest pictures have circulated and we are all questioning the obvious question, could he be the one?
As confused as everyone is, people would prefer a significant other and why not if Saba Qamar has actually found her better half!? Although she has said nothing about it, and it is the latest picture. People have raised a lot of questions, as to could he be the one? Or, are they just friends!?
Tell usss already!
Here are some of the questions people had to ask..
I guess it's true what they say… New day, new year, new you with a new boo? Although she is all about her single life, and everyone should be focusing on oneself in that part of the life, the best thing is that she doesn't want to be desperate and rush into marriage, she wants to take her sweet time and have patience and believe that everything does work out at the end and everything happens for a reason. We are all about doing what you like to do, so all the power to you girl!