Pakistan's Leading Comprehensive Music Symposium: The Lahore Music Meet announce the performance line-up for their fourth edition scheduled to take place at the Alhamra Arts Council in Lahore on the 6th and 7th January 2018.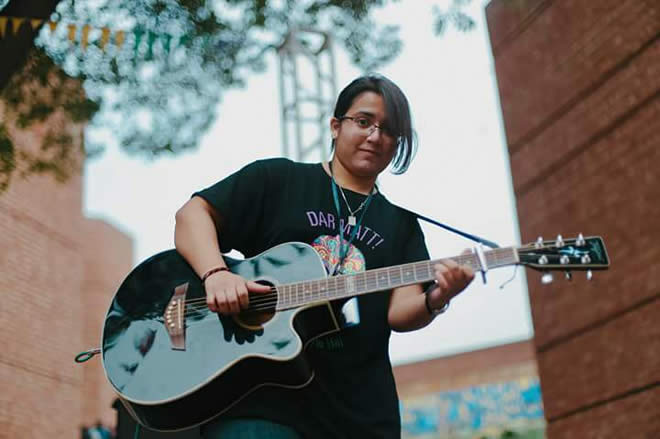 The two-day festival is dedicated to bringing together musical minds from across Pakistan for a celebration and critique of music. LMM18 will be headlined by leading Indie folk-rock band Sikandar ka Mandar, Balochi folk artist Akhtar Channal on day 1 with Pakistan's Qawwali maestros Farid Ayaz & Abu Muhammad Qawwals and Indie Band Taka Tak to perform on day-2 as part of the festival's indoor showcase.
The outdoor showcase will feature a diversity of artists who encapsulate various musical spectrums of Pakistan. These include; Mauj, Roots, Wisdom Salad, Zohaib Bilal, Alien Panda Jury, Sameen Qasim & Co, Sunny Khan Durrani, Bayaan, Sami Amiri, Fazal Jatt, Bushra Marvi, Shorbanoor and Pepsi battle of the bands winner Kashmir. For its fourth iteration, the Lahore Music Meet received over 200 applications from across the country for the live performance sessions which were then crafted into a carefully curated list by co-founders Natasha Noorani and Zahra Paracha representing an interesting blend of pop, rock, folk and rap music from around the country.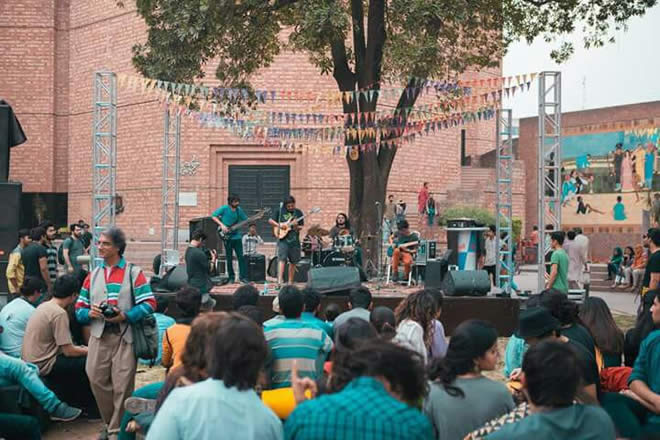 The Lahore Music Meet team consists of festival directors Natasha Noorani and Zahra Paracha with Sana Nasir as lead designer and Munizeh Sinai as the programming manager. The core team has previously worked closely with both mainstream and independent artists, filmmakers, producers and a collection of industry experts to set up a series of seminars to stimulate a variety of discussions on music and relevant topics such as; producing music for films, disseminating music in the present digital age and our folk music traditions.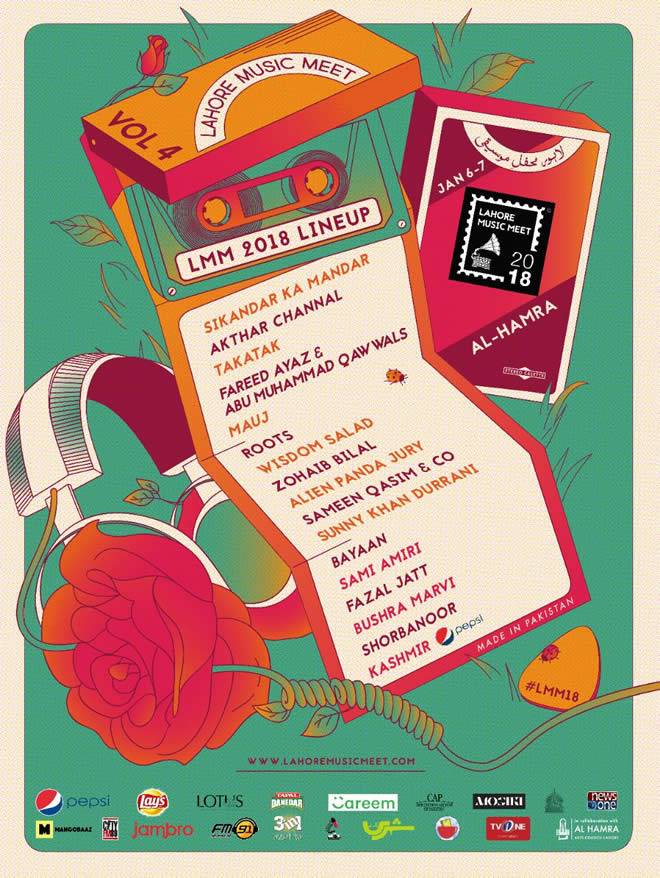 Lahore Music Meet in its fourth year now is a well-established one of its kind platform for all activities pertaining to music performance, enterprise, education and academia with the ultimate goal of encouraging talents and fostering relationships between individuals within the music fraternity. By providing such a platform once every year, LMM hopes to revitalize the reputation and perception of music within the country and abroad. Official sponsors for this #LMM18 are Pepsi, Lays, Tapal, Alhamra Arts Council and Shehri Pakistan. The official partners for this year are Punjab Arts Council, HipFlash (Merch), Citizens Archive of Pakistan, Mosiki, Mangobaaz, Piphany Productions, Lotus Client Management and Public Relations, True Brew Records with News One and TV One as the official Broadcast partners, Lays as the official snack partner, City FM 89 and FM 91 as the official radio partners and Careem as the official transport partner.