A young woman who shocked the internet with her shocking appearance – which she claimed was the result of botched plastic surgery to look like Angelina Jolie – has finally come clean: it was a hoax, reported The Independent. Sahar Tabar claimed to have gone under the knife more than 50 times in a bid to look like the smouldering A-lister, with results that looked more harrowing than Hollywood. But while many media organisations were suckered in by the story, Sahar has admitted that she faked the whole thing – and the clues were there all along.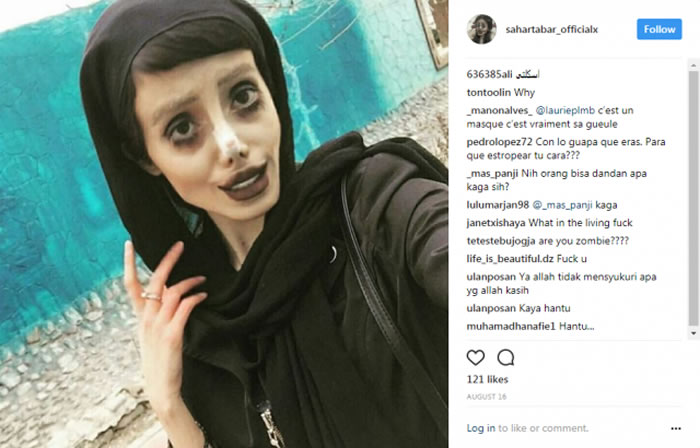 While it is unclear what made the 19-year-old Iranian come clean, it certainly seems likely that the harassment that came along with her brief online fame played a part, as the teen has since changed her Instagram to private. Tabar told Russian news outlet Sputnik that she doctored the nightmare-inducing photos as a way to 'amuse' herself. "Now I can see that I have something in common with (Angelina Jolie), but I amuse myself, and to look like someone is not my goal." But if amusing herself with practical jokes doesn't work out for her, the teen may have a future in the cosmetic industry.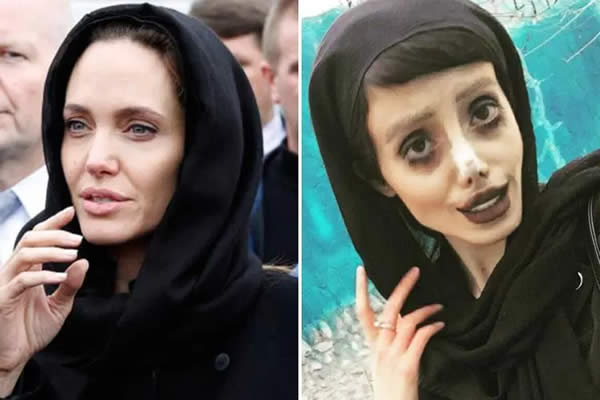 Rather than being the result of plastic surgery, the teen's new "look" was actually created through a combination of makeup and Photoshop – although she may have to work on the Photoshop skills. Prior to admitting the hoax, multiple social media users had raised suspicions over the validity of the teen's pictures after noticing warped backgrounds and odd angles in some of the photos – tell-tale signs photo-altering software has been used. Speaking about the altered photos, Tabar said, "My fans know that this is not my real face." We aren't quite sure what fans she is referring to, but people do seem relieved at the teen's startlingly normal appearance, which has been revealed after untouched photos of her emerged.