After a select run of four shows, the curtain finally came down on ISHQ the musical at Sadler's Wells in London. The musical, written by Pakistani playwright Mushfiq Murshed, received a grand response from audiences. ISHQ the musical was an initiative of the Pakistan High Commission London to mark 70 years of Pakistan's independence. It took nearly two years for the conceptualizing of the show, which was brought to life by a brilliant and thought provoking script penned by Mushfiq Murshed.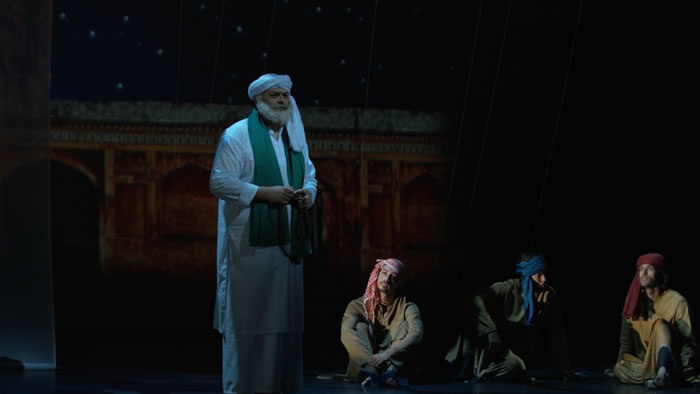 ISHQ is an adaptation of the Punjabi folk tale Heer-Ranjha which was originally popularized by the Sufi Saint, Waris Shah. The legend of Heer Ranjha tells the story of a romance that created a revolutionary uproar, as one woman challenged a patriarchal society and shook it to its foundations. Speaking about how Heer-Ranjha was adapted for the play, ISHQ, performed in London, playwright, Mushfiq Murshed, explains, "Writing a distinct version of the classic love story of Heer Ranjha was not as challenging as the attempt to interpret the mystical/spiritual connotations behind the relationships of the two main protagonists and multiple antagonists. 
The core theme is of separation and the desire to be reunited with the beloved.   After seeing the play a person may either be entertained by an epic love story or experience a spiritual journey – depending on the person's inclination." Punjabi colloquialism and beautiful backdrops of Punjab were used to bring this famous romantic folk legend to life. ISHQ also combined classical and modern dance with a unique blend of poetry and fusion music. Other mediums used included multimedia, special effects and original music supported by a live choir. The show was produced and directed by Huma and Dr Farooq Beg, choreographed by Suhahee Abro (Pakistan) and Owen Smith (UK).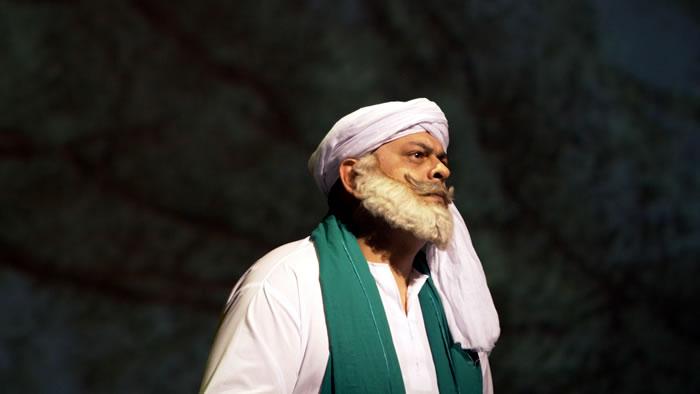 The music was composed by Emu (of the band Fusion) and Ian Brandon. The star cast of the show included Ahsan Khan, Adnan Jaffar, Rasheeda Ali, Rachel Viccaji, Irfan Damani and Arti Daltri.  Commenting on the show HE Syed Ibn e Abbas, the High Commissioner for London said, "It is a matter of great pride that we have created history by staging the first ever Sufi musical on our legendary story of Heer Ranjha in English with intelligent use of Punjabi colloquialism so that it could be appealed to everyone.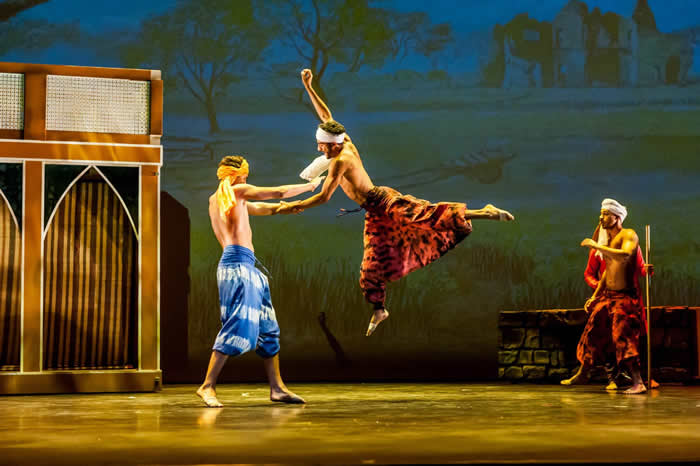 My congratulations to the entire cast and production team. Thank you for making us proud." Sharing similar views, An E Consultant Dr. Seema commented "It was absolutely amazing. The dances, the music and the acting made me very proud. I have brought my teenage children back today to show them a great piece of our Punjabi culture as being born and bred hear they are totally oblivious to it." Bashan Rafique, Chairperson of The UK All Pakistan Women's Association said "What a grand show; Ishq left me speechless. It was brilliant. Thank you."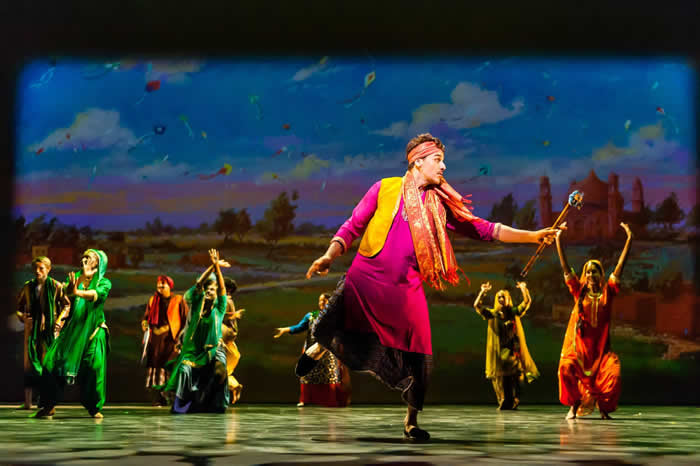 The reviews for ISHQ by the UK media have been equally favorable. Theatre Bubble wrote, "ISHQ, however, is a lot more than a beautiful framework. This adaptation from a legendary romance champions the power of tradition to challenge our assumptions.  Chosen for its strong message, the story (and the character of Heer in particular) shows how emancipation, gender equality, and freedom of choice are all rights accorded to a woman in Islam. Something as unexpected as it is topical in our contemporary society. In this, ISHQ proves a classic fairy tale: a story of love and courage with a candid message".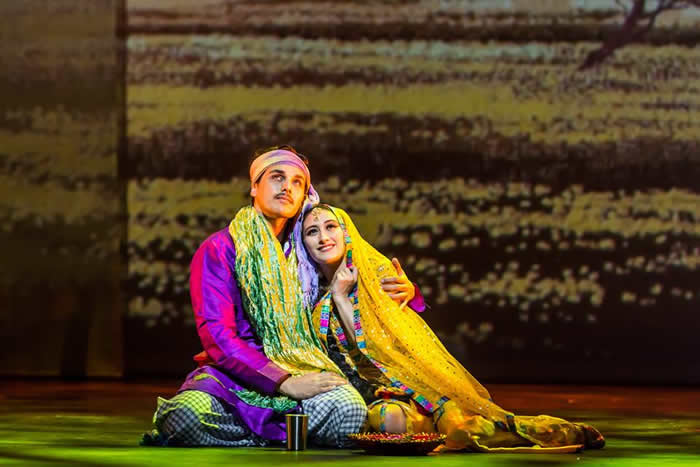 London Theatre's review said, "Wrapped in gaiety and song and the spirituality of eternal love connections as it is the production nevertheless does not shirk from taking on some of the tough issues still relevant today in some patriarchal cultures, such as honour killings, the determining  dominance of male relatives over women and arranged marriages. This is a musical with a message".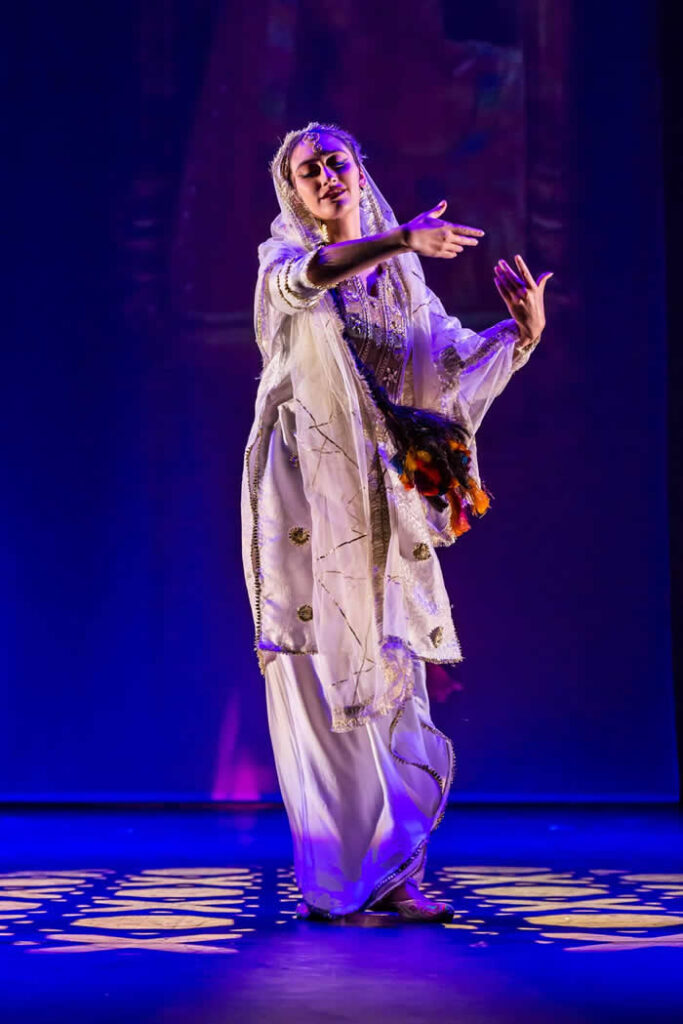 The spontaneous positive response and success of ISHQ the musical in London would make any Pakistani proud. Mushfiq now intends on working in Pakistan in not only theatre but also film, as he has also studied script writing for film from Vancouver Film School. The kind of recognition ISHQ received in London, which is the hub of theatre worldwide, is a testament of what Pakistan's talent can achieve when given the right platform.