Fashion Pakistan Council, the leading Council for all Pakistan designers, announced the program details for the upcoming Fashion Pakistan Week, Winter Festive. The event is to be held from 11th to the 14th of September 2017 at the spanking new Global Marquees address in Karachi.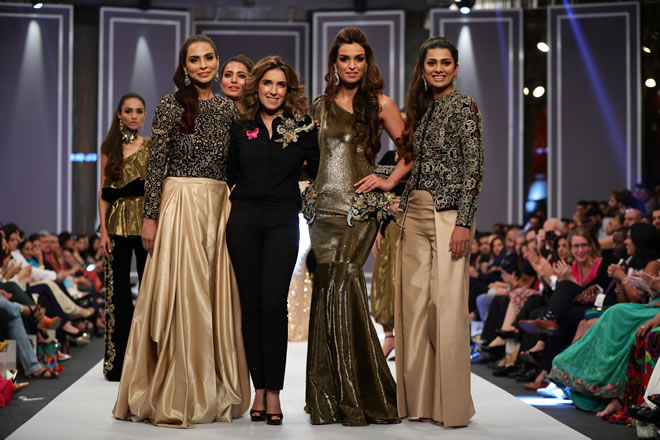 Winter Festive is all about showcasing bridalwear, bridals, luxury pret and festive wear to see you through the party season. With a novel new opening day by couture queen Shamaeel Ansari, who will be presenting The Blue Tulip, Fashion Pakistan will be heralding the start of solo shows within Fashion Weeks. After the off-site show, and for the next three days, seventeen designers have committed to sending out collections showing their latest formal, semi-formal and bridal collections.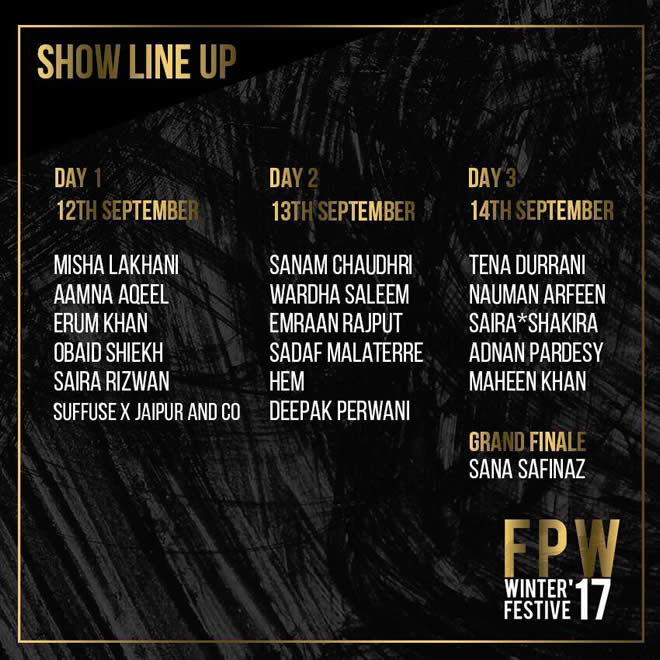 The designer line up for each day is as follows:
Day 1: Misha Lakhani, Aamna Aqeel, Erum Khan, Obaid Sheikh, Saira Rizwan and Suffuse X Jaipur and Co.
Day 2: Sanam Chaudhri, Wardha Saleem, Emraan Rajput, Sadaf Malaterre, HEM and Deepak Perwani
Day 3: Tena Durrani, Nauman Arfeen, Saira Shakira, Adnan Pardesy, Maheen Khan and the Grand Finale by Sana Safinaz
The very dynamic Chairperson of Fashion Pakistan Deepak Perwani when speaking about this event said, "With the dawn of winter, Fashion Pakistan Week is all set to kickstart the Winter Festive season with our exciting and energetic line-up. At the end of Day 4, we expect outstanding trends for this season to be showcased in a glamorous, crisp and very fashionable way."