The actress thanked her well wishers, family and fans who gave her the hope and courage to battle the deadly disease.
"I'm in tears as I never expected the support I received. It's is not a sign of weakness," she said appearing on ARY Zindagi show 'Salam Zindagi' hosted by actor Faysal Qureshi.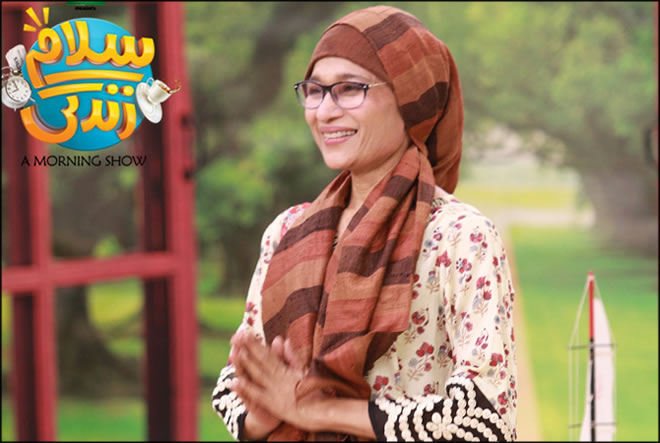 She said she received strength and courage from people from all walks of life. "Every hardship makes you a stronger person, emotionally, mentally and even with your personality."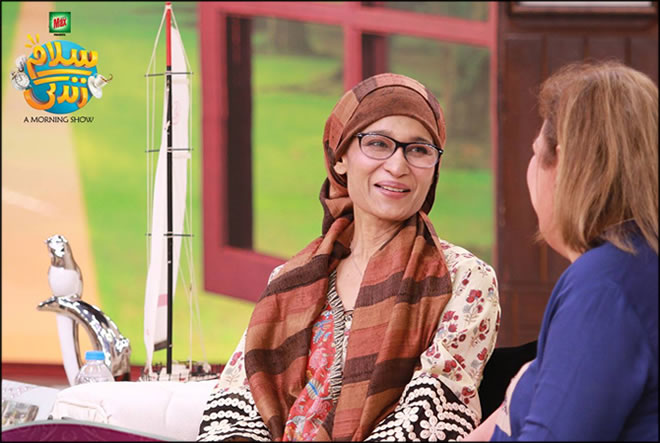 She recalls how she received the news of her disease when she was working on a soap serial for a channel, when her doctor said she had to undergo an immediate operation to remove a cyst. "The rest four months I have no idea what was happening," she said. "One thinks about death at such moment, but one shouldn't be worried as life and death lies in the hands of Allah." She thanked her mother who despite knee replacements and frozen shoulders took care of her during the treatment.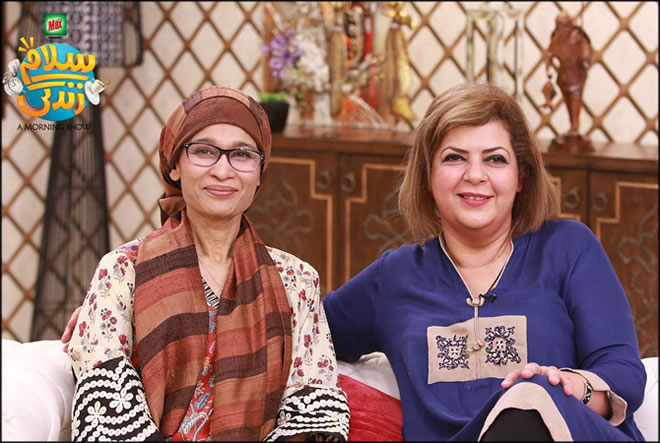 Director and Producer Misbah Khalid said that Naila has amazing courage and willpower and no one can identify with her and understand what she has undergone. Naila said that it is a trauma when a person is energetic and living normally and suddenly finds that they cannot do anything making him physically and emotionally weak. She said that most import thing she has learnt is to live a 'healthy life' and she will struggle and raise awareness about it. The actress who was diagnosed with ovarian cancer last year received treatment at a local hospital.There were rumours that her cancer was at last stage but she rejected all such rumours. She is one of the finest actors of Pakistan and has been entertaining mini-screen audience since long.
We'd love to hear what you think of this. Let us know at info@fashioncentral.pk
Stay tuned to Fashion Central for more updates!