Following the success of their debut luxury lawn earlier in May, MAHGUL introduces two brand new collections of luxury prêt-à-porter for Eid titled "Serene" and "Gulban" respectively, available at exhibitions in Lahore at the MAHGUL studio on June 10th and in Karachi at Ensemble on June 17th.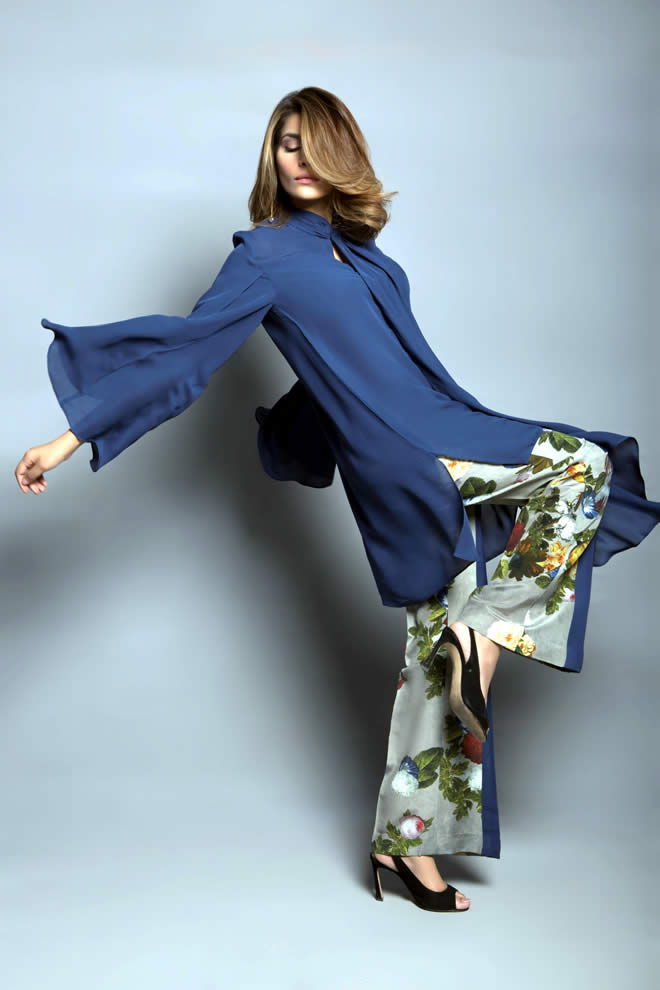 As the name suggests, Serene channels a sense of clean minimalism in aesthetic, drawing on a paler colour palatte with a lighter technique of embroidery that is a mixture of appliqué and thread work.
Gulban, also true to its name, is inspired by different flowers, interpreted to create limited edition eye catching prints for trousers that can be worn with a fusion sensibility and is based cottons, silks and georgettes.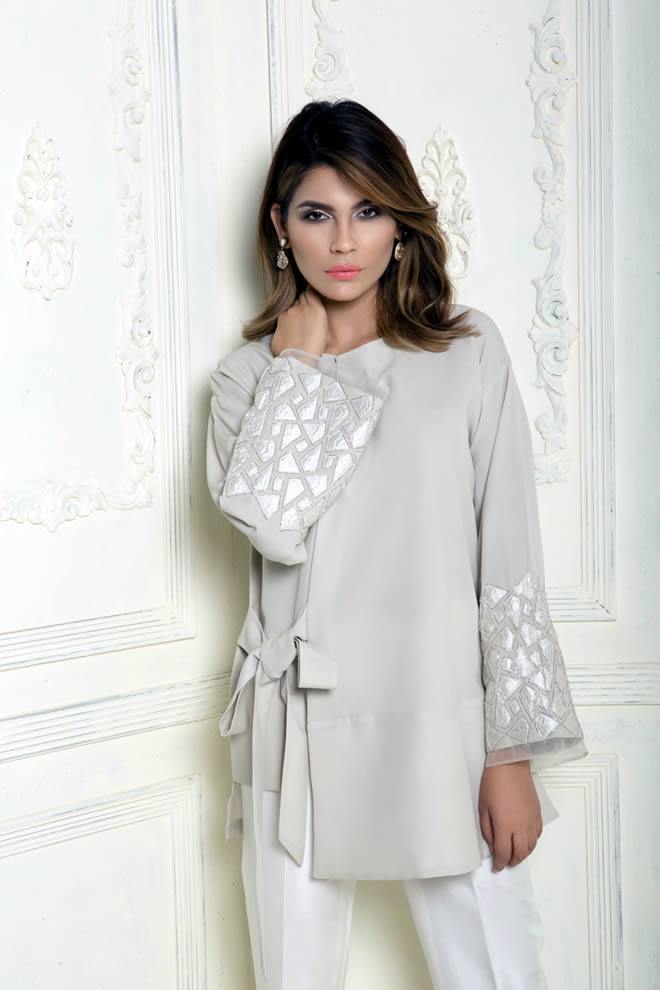 True to the MAHGUL philosophy of presenting progressive fashion, both collections present silhouettes that are modern, reintroducing some signature MAHGUL cuts to create fashion that does not limit wearers but rather that lends itself to a diversity of occasions. Indeed the essence of Eid at MAHGUL is to embrace beauty and joy.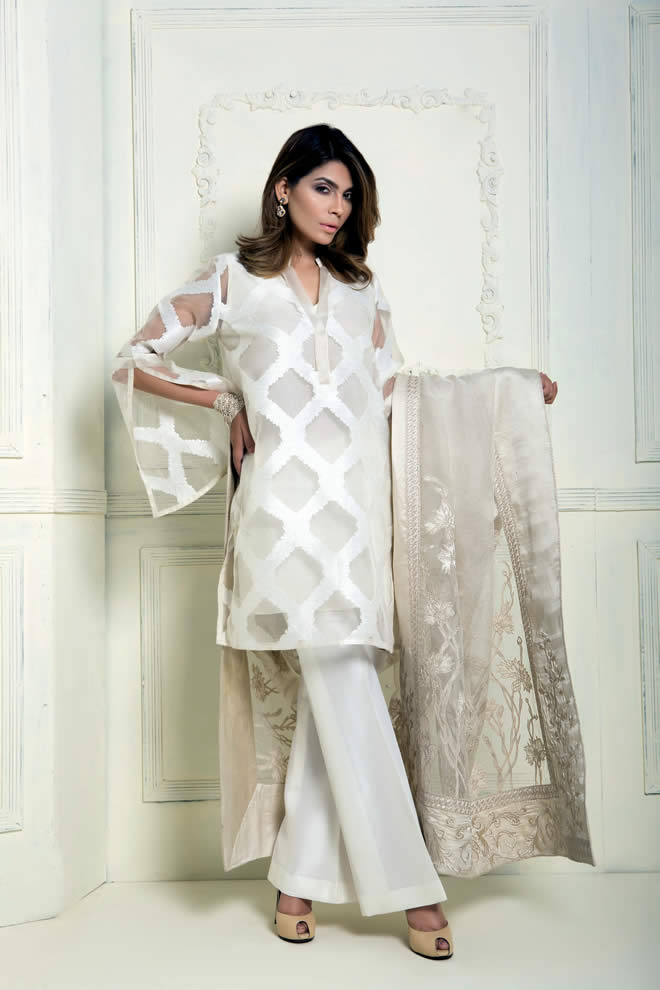 MAHGUL is critically acclaimed as one of the Sub-Continent's most exciting fashion brands, having debuted at the prestigious PFDC Sunsilk Fashion Week platform in 2013. The brand is best known for their edgy, avant garde interpretation of Pakistani design. Their vision is for each creation to juxtapose elements of fine art with high end fashion. Currently, MAHGUL is housed at a standalone studio space in Lahore, Pakistan for Formal, Bridal and Luxury Prét wear and this 2017, also debuted a line of limited edition lawn prints.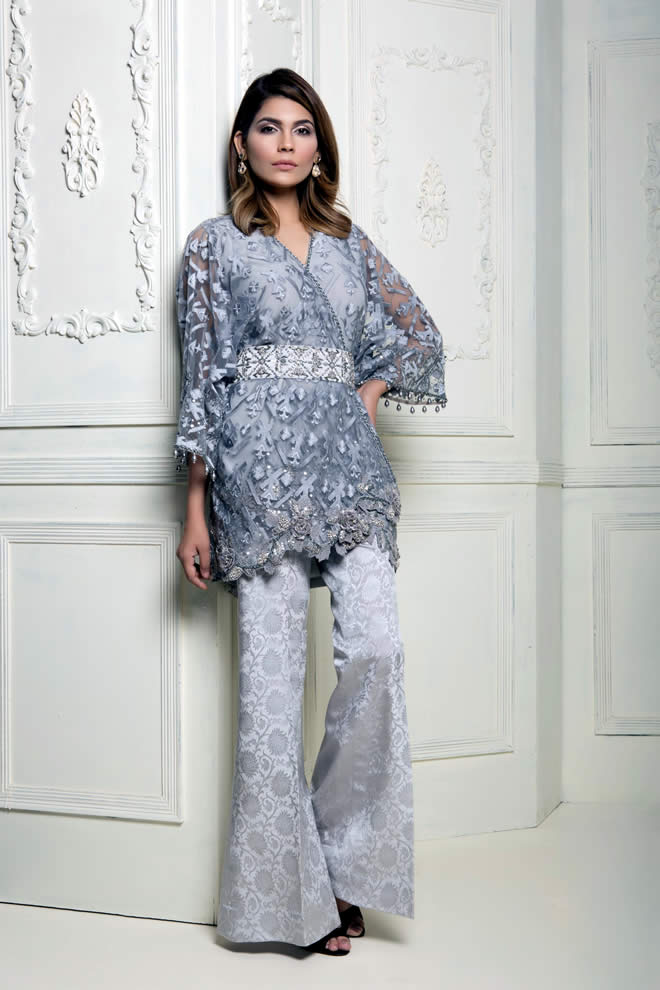 The brand further stocks Prêt-à-Porter across Pakistan and is available to shop online. The brand has showcased consistently at the coveted PFDC fashion platforms and has been nominated four times in a row for Pakistan's premier fashion honour, The Lux Style Award, as the country's Best Emerging Talent and in 2016 for Achievement in Fashion Design, Luxury Pret (2016, 2017) and Achievement in Fashion Design, Bridal (2017). The brand has also been named among Pakistan's best fashion brands by both Vogue and Elle India .