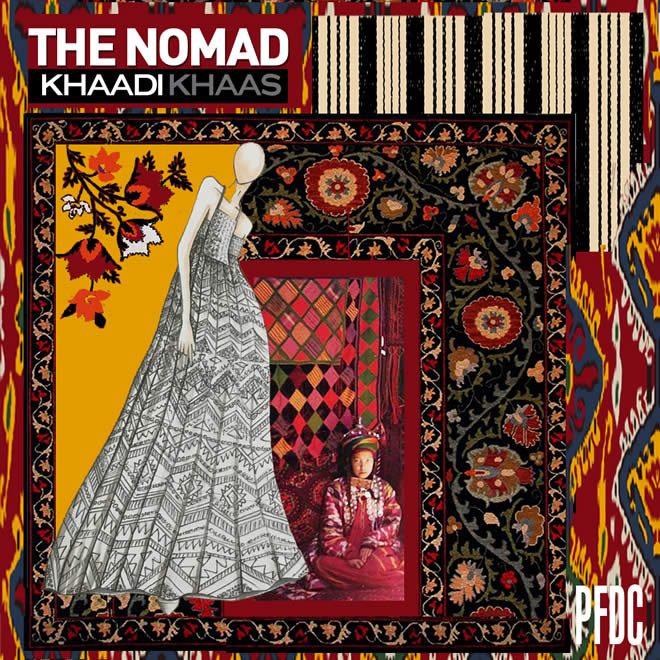 Tracing the footsteps of the Central Asian travelers, exchanging cultures, Khaadi Khaas presents –'The Nomad'.  A collection encompassing the rich, vibrant heritage of the land of folklore, magic and mountains.
The collection is based entirely in luxe fabrics, cuts and draped in a range of feminine silhouettes tailored by the finest craftsmen.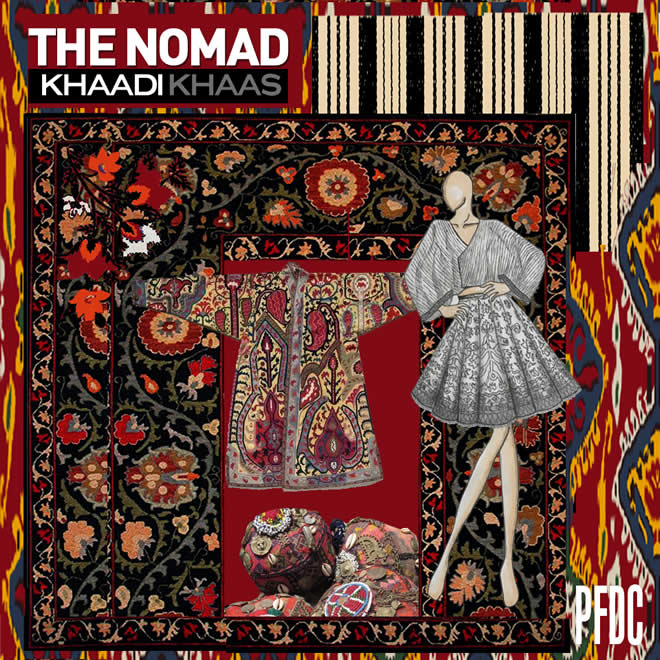 Khaadi Khaas's latest collection 'The Nomad' will be showcased on Saturday 15thApril 2017 at PFDC in Lahore.
About Khaadi:
Khaadi first opened its doors in 1998 in Karachi, Pakistan offering customers kurtas and loose fabric made from hand-woven fabric. Shamoon Sultan, the chairman and founder, had the intent of reviving the ancient craft of the handloom and popularizing the traditional medium in a contemporary manner.
Khaadi defines its lines as Concepts and initially had Prêt (Ready-to-Wear), Unstitched (Fabric) and Man (Eastern Wear). Over the years, Khaadi has introduced a number of new Concepts including Khaas (featuring exclusive and limited-edition pieces), Kids (for 2-12 year olds), Accessories (jewellery, stoles and handbags) and Home (featuring furniture, bedding and bath items).