The 10th PFDC Sunsilk Fashion Week officially commenced on 13th April 2017, marking the eighth consistent year of the prêt a porter platform. As announced earlier this 2017, the PFDC is also introducing to the fashion industry an evolved show concept and structure with an aim continue to advance the pioneering platform towards an international and global standard and standing.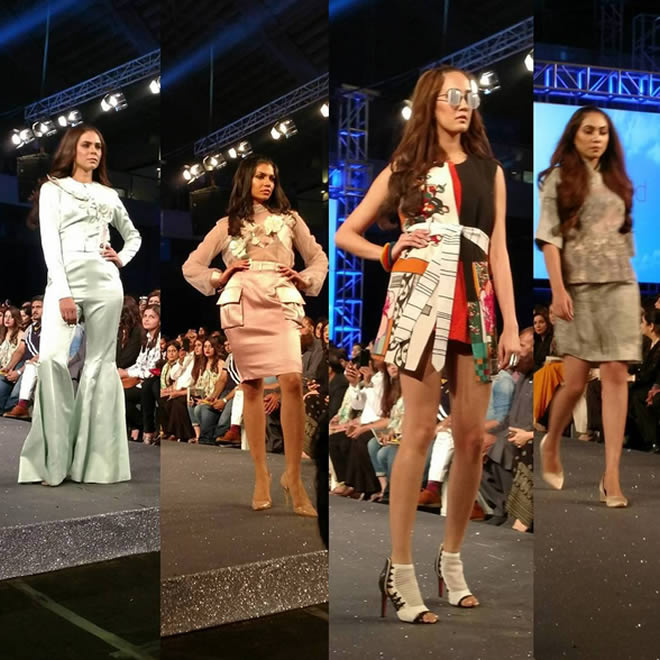 The concept behind this structural change to the show format is to give each day of the fashion week a curated experience featuring either a solo designer or grouped designer/high street retail/lawn shows.
Each of these shows has been divided between two entirely separate show spaces and two independent ramps within the same venue in their respective time slots [no coinciding or simultaneous shows], a first in Pakistan.
Indeed, this comes as a deliberate move from the Council to grow fashion week into a more exclusive and premium platform allowing fashion houses rather more independent showcases within the fashion week diaspora and to therefore show to more selective and dedicated audiences.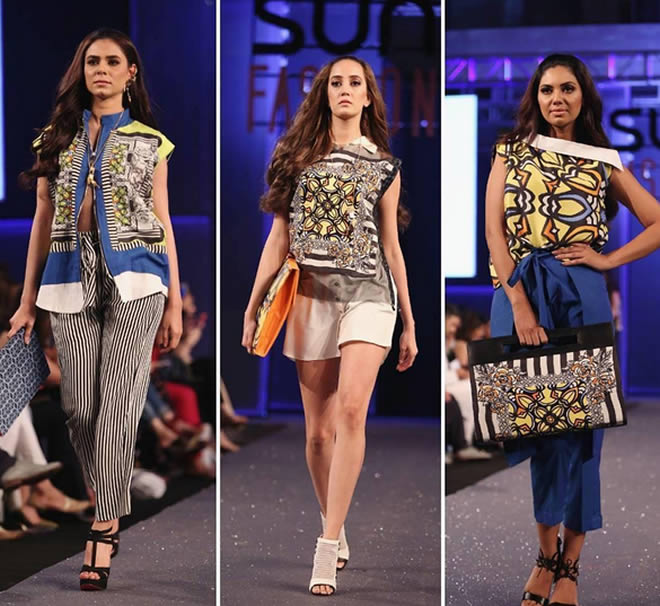 Continuing with the structured approach to fashion showcases, the PFDC team builds on their commitment to 3 distinct platforms within PSFW with separate and dedicated showcases by Luxury/Prêt designers, High-Street brands and Textile houses. Indeed #PSFW17 features some of the season's most anticipated designer brands, high-street labels and textile brands with an aim to define and present trends for 2017, focusing specifically on fashion for the regions' long hot summer months.
Day-1 marked the first day of the prét-a-porter shows featuring a solo show by HSY in Hall A, a grouped show featuring Misha Lakhani and Saira Shakira in Hall B, a grouped show featuring the Bank Alfalah Rising Talent Show, a capsule collection by Kokab Alvi, Zonia Anwaar and Generation by Khadija Rahman in Hall A and a solo show featuring Sania Studio by Sania Maskatiya in Hall B.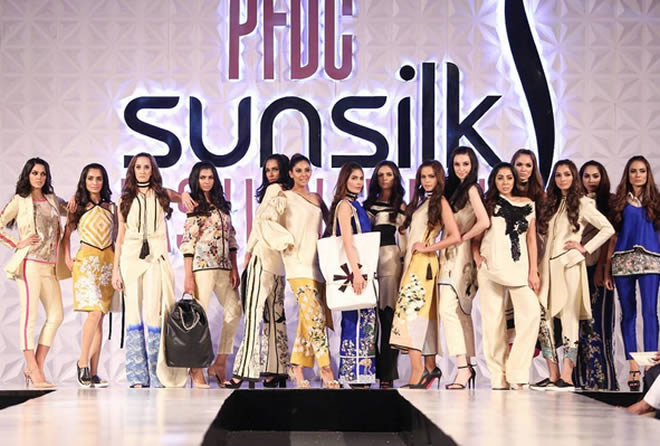 In addition to this, PFDC has also engaged globally seasoned experts from the UK to create a first of its kind production team comprising of specialists for lighting, sound, choreography and set design with the London based Mustang Productions, headed by Sadia Siddiqui at the helm as the show producer for PFDC Sunsilk Fashion Week for 2017.
The PFDC is proud to continue their partnership with Sunsilk as their title sponsor and Bank Alfalah as official banking sponsor while also introducing Slice as their official beverage partner, TCS as the official logistics partner, Borjan as the official footwear partner, Ink Factory as the official printing partners with Pak Suzuki Motors and British American Tobacco as the associate sponsors.