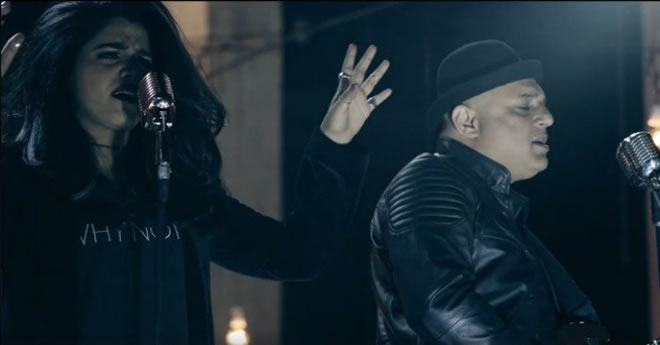 After bringing two pop numbers 'Yeh Kya Huwa' and 'Turn up the Music Mr. DJ' by Komal Rizvi and Qurram Hussain respectively, #CornettoPopRock2 brings a soul-rock song by Ali Azmat and QuratulAin Balouch as its third song for the season. The song is titled as 'Chal Diye' and though it is sung by legends like Ali Azmat and QuratulAin Balouch, Cornetto Pop Rock 2 has given the opportunity to work on the song's music video to new and promising artists.
Omran Shafique and Royal Law wrote the lyrics, whereas the former has also produced music for the song. The music video has been directed by Sonny Koh with Ammar-ul-Haq as d.o.p. Styling has been done by Ifrah Humayun, whereas celebrity styling has been done by the seasoned stylist Ehtesham Ansari, who are both a part of acclaimed Asad-ul-Haq's team.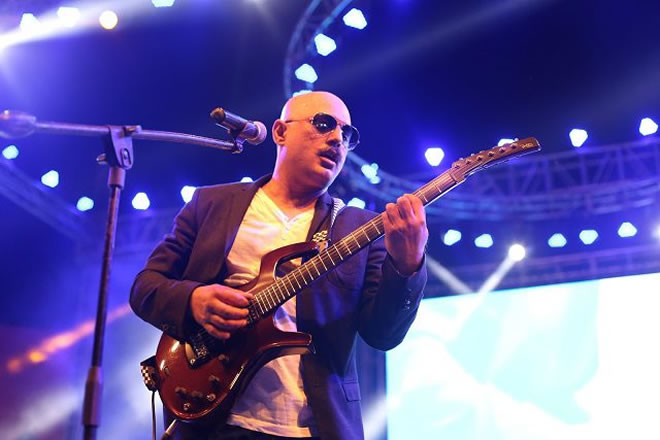 The concept for the music video is what #CornettoPopRock2 is all about. A young couple supporting each other and having a relaxed, fun day; while on the other hand Ali Azmat and QB sing on stage for a young audience; the music video captures the essence of everything Cornetto Pop Rock2.
Talking about his experience of #CornettoPopRock2, Sonny Koh said, 'I have believed in and been intrigued by cinematic storytelling since a young age and now after graduating from film school, I hope to inspire others like the ones who inspired me.'
QuratulAin Balouch shared her thoughts on the duet as: 'The song Chal Diye is a dreamer's song. It calls out to all those who are not happy where they are in life and tells them to move towards something they are passionate about.'
Ali Azmat commented on his experience as: 'The song is meant to be an inspiration to youngsters to pursue their dreams and by giving the opportunity to work on this song to so many young people, #CornettoPopRock2 is definitely helping young artists to do what they want to do in life.'
#CornettoPopRock2  is the second season of Cornetto Pop Rock, a 360O music platform, which aims to revive the pop and rock culture among the youth of Pakistan by arranging music concerts in Pakistan's biggest cities and releasing six music videos each season with the most wonderful pop and rock stars of the country.