Pakistan's premium clothing and lifestyle brand, has launched an exclusive Khaadi Lawn two piece collection.
As spring turns into summer. Khaadi introduces its latest collection inspired from the warmth of the sun and the cool breeze of the sea. Each design reflects the theme of fusion where texture meets color and design meets trend to create a fresh, unique experience. The collection offers a wide range of hues and prints ensuring there will be something in store for everyone.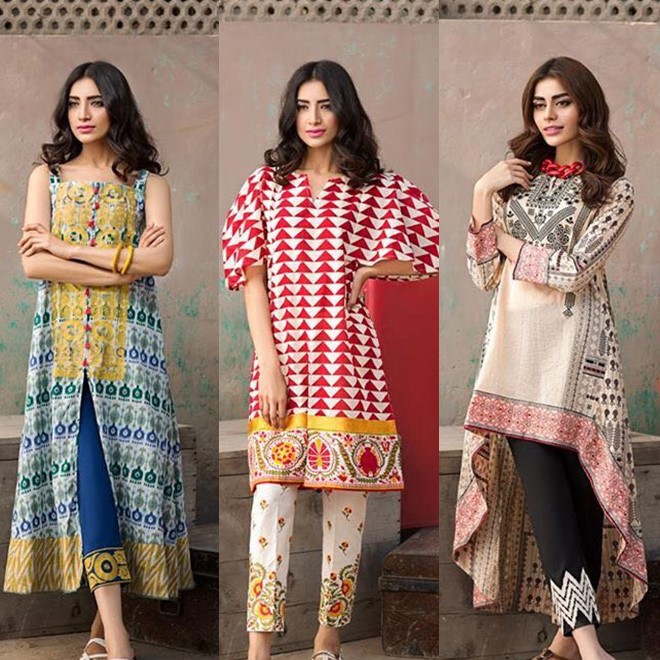 The collection features designs with a mix of ethnic and modern unstitched two piece garments, inclusive of Kameez with Dupatta or Shalwar with Kameez. Each print has been designed keeping spring and summer in mind, giving women the perfect feel for the season.
Khaadi has included various stitching tips along with stitched designs in the catalogue to help customers. And to achieve quality tailoring and styling, setting them apart from everyone else.
About Khaadi:
Khaadi first opened its doors in 1998 in Karachi, Pakistan offering customers kurtas and loose fabric made from hand-woven fabric.
The brand defines its lines as Concepts and initially had Prêt (Ready-to-Wear), Unstitched (Fabric) and Man (Eastern Wear). Over the years Khaadi has introduced a number of new Concepts including Khaas (featuring exclusive and limited-edition pieces). Kids (for 2-12 year old's), Accessories (jewellery, stoles and handbags) and Home (featuring furniture, bedding and bath items).