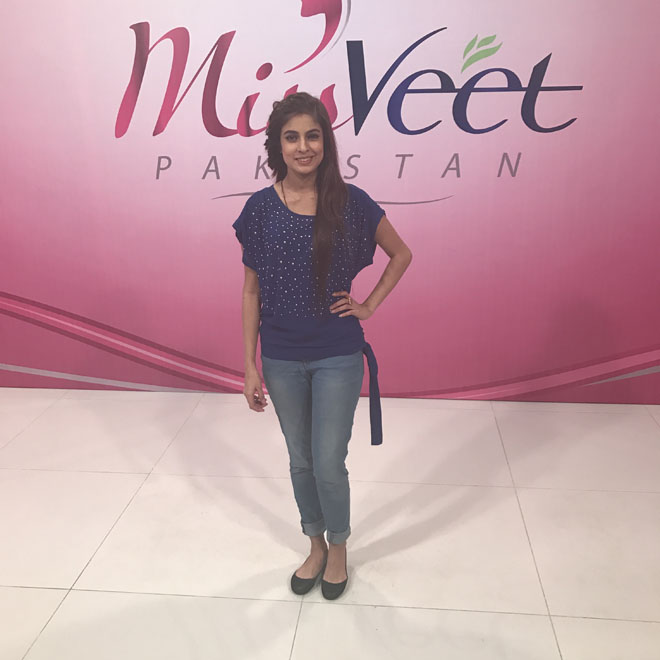 Miss Veet Pakistan, the biggest reality show of the country, is on the road to its finale. With just one week left until the final winner is crowned as Miss Veet Pakistan 2016, the top three contestants were revealed in the semifinal.
During the episode the final five, which included the lucky Fizza Rizvi who earned a reentry into in the show following the Wild Card pick by the public, got the chance to give back to a cause of their choice via a community building challenge, before two of them were sent home.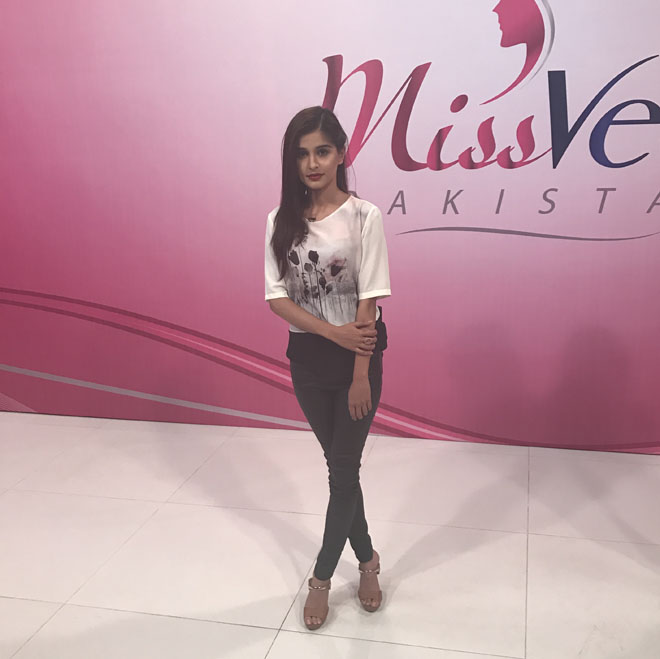 The Grand Finale will now be a faceoff between Lara Mudhwal from Lahore, Zartab Bano from Chakwal and Zainab Raja from Islamabad – as both the Karachi contestants Saara Hirji & Fizza Rizvi failed to live up to the expectations and were eliminated by the judges.
The judging panel on this heartwarming episode had the beautiful and renowned actress Sanam Saeed, joining the shows regular judges Aamina Sheikh and Tapu Javeri.
In this episode each contestant was given a token sum of Rs. 50,000 to use in a socially responsible manner for causes in the areas of domestic violence, education, health, women empowerment & old age in alignment with a Social Organization selected by the participant.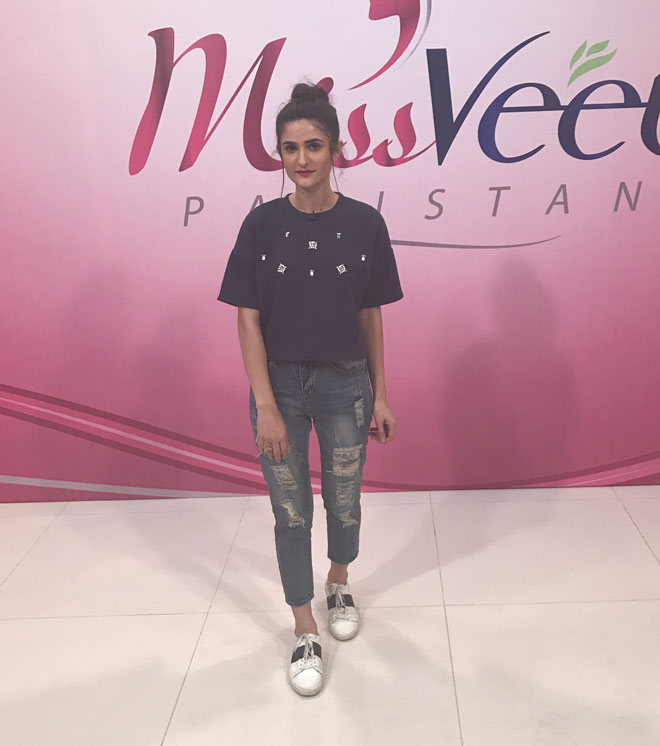 The final five contestants were judged on their ability to pull off this daunting task on four different criterion: creativity, effort, longevity, and reach.
As the show nears its close, the country will have to wait just a week longer to find out who will be crowned as Miss Veet Pakistan 2016.