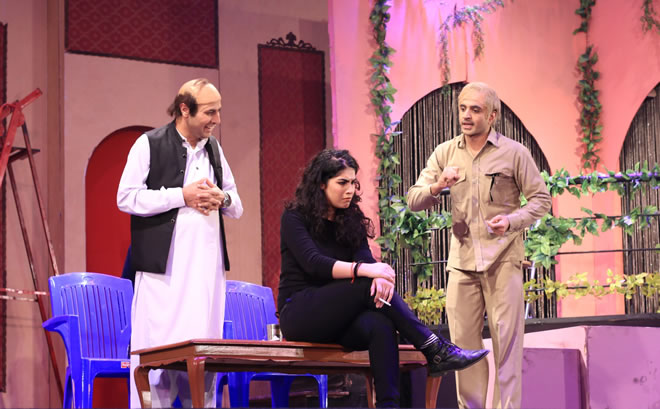 As the curtain about to rise the director of the play take us to the year 2030 where a country exist called Bananistan which looks similar to Pakistan in its state of affairs, people and their behaviors. But mind you, it is not Pakistan. She repeats it is not Pakistan!
Kopykats Production revive the theatre in Pakistan with pervious hits like Siachen, Pawney 14 August and Sawa 14 August, KopyKats Productions' latest play Bananistan by Dawar Mehmood and directed by Tulin Khalid Azim.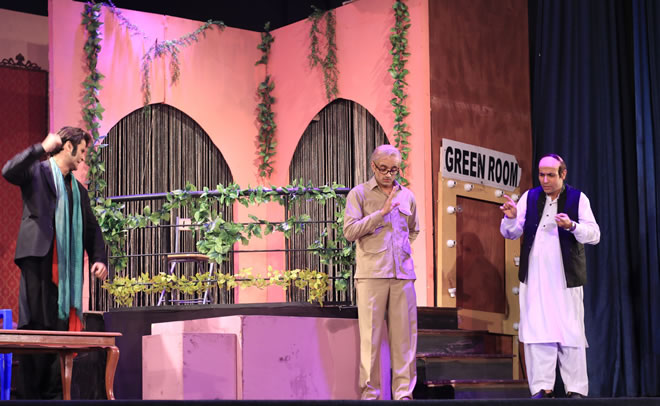 The play is filled with witty dialogues targeted the dirty politics of the country. Welcome to Bananistan which has become a superpower under military rule. With the ban on media people turned to theatre for entertainment. A play titled Meray Sultan ka Fatima Gul say Ishq-e-Mamnoon is set to be staged but due to plane crash the actors died and the director has to cast new actors.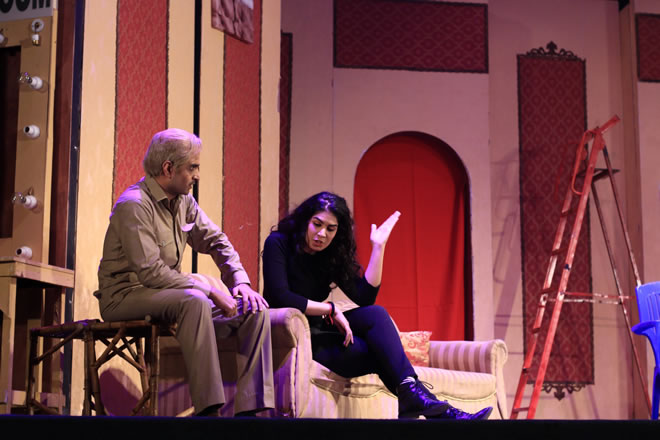 Play's new caste consist of illustrated characters from Pakistan politicians which are Asif Ali Zardari (Hamad), Nawaz Sharif (Taha), Shahbaz Sharif (Umer), Imran Khan (Dawar Mehmood), Qaim Ali Shah (Hussan Raza), Sheikh Rasheed (Mohttasim), Molana Fazal-ur-Rehman (Shafqat Khan), Altaf Hussian (Mohsin Ejaz), Hina Rabbani Khar (Fareeha), Kashmala Tariq (Hiba), Sponsor & Dahi Amma (Sajeel Meer Qazme and Director (Eman Shahid). As the media was banned they thought theatre will be the only place where there voice will be heard.
From one act to the other, the audition continues as the final cast of the play was selected by the sponsor, Bananistan is a play within a play where every character plays it's role to perfection, actors deliver punchline after punchline and play the characters so well that it's hard to come out of their world. On the whole, Bananistan will make you laugh frenziedly until your stomach hurts.
The play has been scripted by six extremely funny script writers: Saqib Sumair, Mustafa Chaudry, Faisal Chaudry, Salman Khan and Fawad Baig.