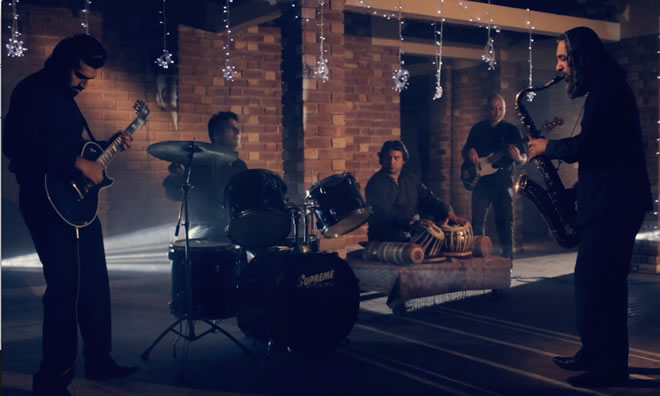 The song is a cover of the ghazal originally by Ustad Ibrahim Zauq, considered as a leading light amongst Urdu poets in the subcontinent, across all ages.
Layee Hayat is considered to be one of the best works by Ustad Ibrahim Zauq and has been performed by several legendary singers over the years, most prominently by KL Saigal. This is the first time the ghazal has been covered in the blues/jazz genre. The inspiration behind the poetry has been the fact that no one has any control over one's actions and destiny. It is a direct strike against the arrogance and condescension of the human mind, lying bare in essence, the inability of the human being to do or accomplish anything.
Speaking about why Blue Sax chose to record this cover, the band's founder Talha Ali Kushava says,"Layee Hayat has been a part of my musical journey since the beginning. I used to hear KLSaigal's version from my Uncle's collection, which can also be heard in the beginning of our version. I have been performing this song at live events for years now, which later became a part of Blue Sax's live set. It was only natural we recorded an official version of this cover. I hope the audience enjoys our cover as much as we did while recording it".