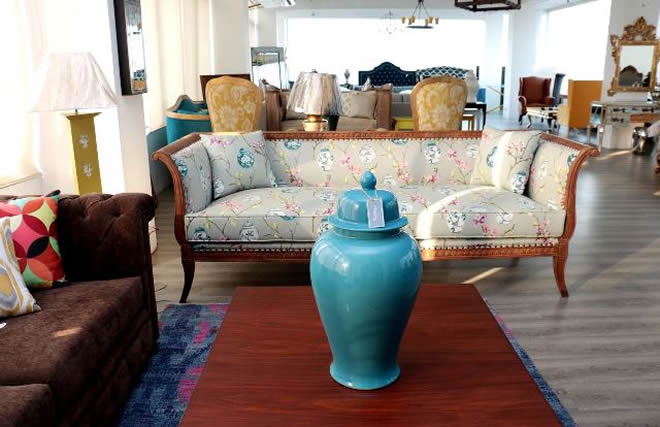 Premium furniture and interiors brand Home Couture is set to celebrate their fourth anniversary with the launch of their limited edition winter trousseau collection at a two day exhibition scheduled for the 25th and 26th of November, 2016 from 11am to 7pm at the Home Couture flagship store, located at 2B Mahmood Kasuri Road (Above Cinnabon, Near Hussain Chowk, Gulberg 3) in Lahore. The exhibition will also feature a sample sale on pieces from previous collections at heavily discounted prices.
Home Couture's winter collection appeals to the seasonal craving for warmth, indulgence and sophistication that the festive season brings and is inspired by the broad eclecticism of tastes that has come to define the brand. From traditional hand crafted carved designs, signature "sink into" sofas, contemporary drawing room settees, quirky marble inlay to luxurious trousseau items for the modern bride, one can expect to find a wide array of home furnishings for all tastes. In addition to this, there will also be a variety of lighting arrangements, accessories, marble flooring, Sample sale furniture items from their previous collection 'Celestial Gold' such as Mother of Pearl inlay tables, an antique gold dining table set, fully upholstered beds, carved mirrors along with more exciting products at discounted prices.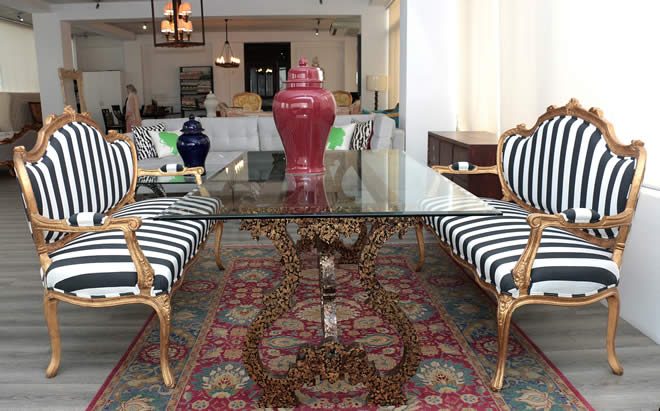 Speaking about the launch of their Trousseau collection and sample sale, Creative director of Home Couture Attiya Rashid said "Furniture should be an organic expression of an individual's personality and style. Interiors should harmonize and integrate the inner workings of a house and make it in to a home. Just like clothes and apparel make a statement about who you are as an individual – your home makes a statement about how you live, think, and feel as a person. In this same vein, we are delighted to launch our latest Trousseau collection, crafted for the winter bride.  Deep burgundy and cerulean blue are this season's favourite colours which you will see dominating our collection with hints of ever enduring gold. In addition to this, our sample sale will feature some of our hottest selling pieces from previous collections at significantly discounted prices".
Home Couture's creative director Attiya Rashid endeavors to bring in good energy and divine beauty to homes where the celestial inspiration intermingles with the finest craftsmanship in pieces hand carved and hand inlaid with the best materials nature has to offer. With the aim of crafting design-led and timeless pieces of furniture, Home Couture draws inspiration from classic pieces of furniture passed down through the generations.
The Home Couture team believes that such furniture acquires heirloom and vintage status. Using the finest seasoned sheesham, a heavy and hard indigenous wood of Punjab, Home Couture carves its furniture with a harmony of traditional and modern influences, aligned with their passion for rekindling the concept of furniture as a functional treasure. Indeed the team at Home Couture believe that long-lasting, high quality and aesthetic pieces should be available to everyone at affordable prices hence Home Couture also offers bespoke design services for interior spaces. This includes design and execution of Interiors from concept to finish.