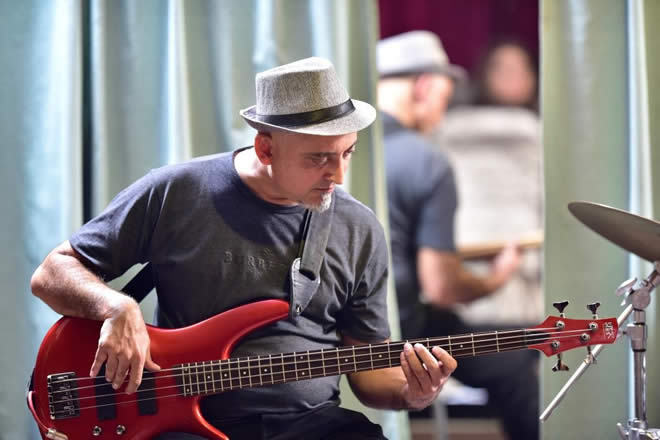 BlueSax, Pakistan's pioneer blues/ jazz band, made the past weekend quite exciting for Lahoris by performing at an exclusive gig held at The Guitar School.
Kicking off their performance with an instrumental cover of Inteha Hogayi Intezaar Ki, the band's set for the evening at The Guitar School included original songs Babu, Paisa, Mehmaan and Jaana. The band also performed covers of The Thrill Is Gone and Mustang Sally. Each tune was performed with skill, synchronization, precision, and professionalism to the hilt. The re-sponse from the audience was enthusiastic, making it a night of great music. Former lead vocalist of Junoon, Ali Azmat, who is part of the management of The Guitar School, was also in attend-ance.
The band has managed to introduce a unique sound; a fusion of blues/jazz with interesting Urdu lyrics which highlight social issues. Their live performances are stellar – one of their strongest points.
BlueSax was formed in 2011. The lineup of the band comprises Steve George on guitars, Sal-man Majeed on Bass, Nadeem Hassan Tafu on drums and Talha Ali Kushvaha on Saxophone and Vocals.
Speaking about their experience of performing at The Guitar School, founder of Blue Sax, Talha Ali Kushvaha says, "We love playing live as we connect with the audience and they connect with our music".