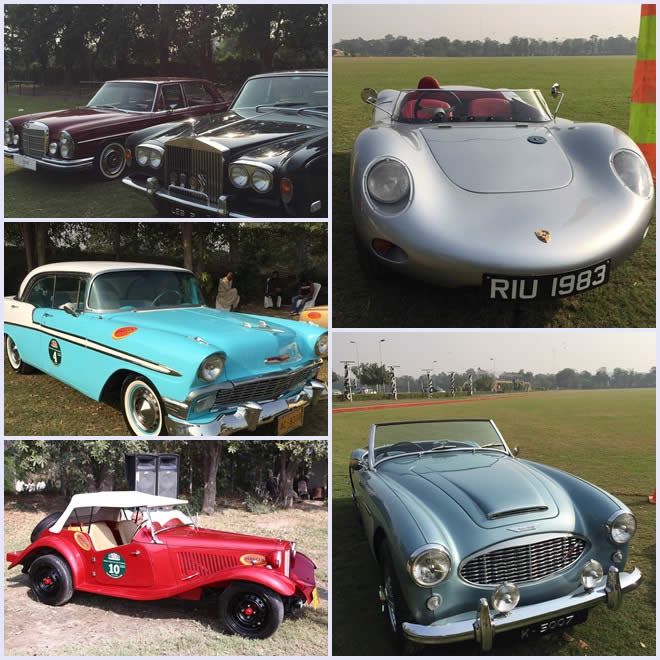 The Vintage & Classic Car Club of Pakistan (VCCCP), held the annual Lahore show as part of the Classic Car Rall. The rally commenced from Karachi on 11th November and is scheduled to end in Peshawar on 20th November.
At the event, more than fifty vintage and classic cars from all across Pakistan were showcased. Among the participating vintage and classic car models ranged from the 1950s to 1980s. Of particular attraction to attendees were 1957 Austin Healey, the oldest car at the event; 1949 MG Y, 1976 Cadillac Eldorado and 1986 Jaguar XJS, 1989 Ferrari, 1971 Rolls Royce, 1967 Mercedes Convertible, 1973 Mercedes Convertible, 1969 Alpha Romeo, 1960 Alpha Romeo Spider, MG TC, MG BGT, BMW 2002, Triumph Spitfire and more. Among the cars showcased was also the Daimler Limo used popularly by the Queen of England. The event was well-attended by socialites, media & car enthusiasts.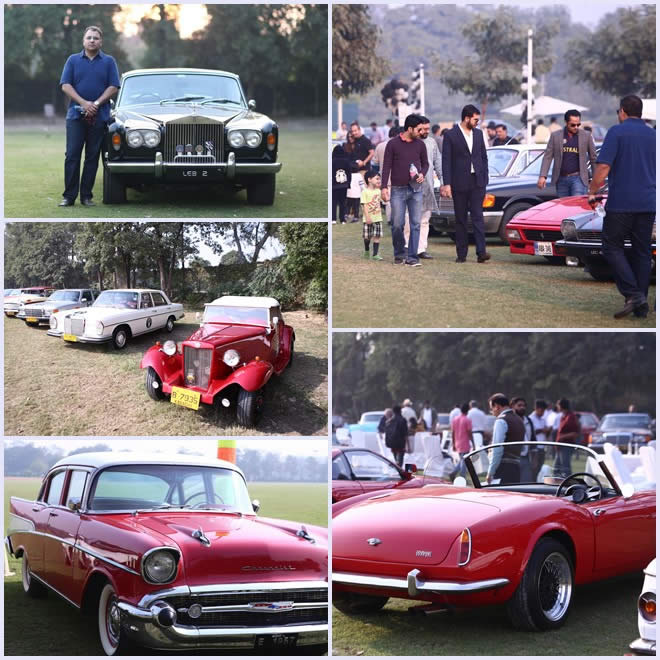 Speaking about the event, Mushahid Shah, President of the VCCCP – Lahore Chapter said, "We, at VCCCP, are avid lovers of vintage and classic cars. We began this organisation with the hope that we would be able to provide a reliable platform for people to showcase their collection of cars and for our patrons to be able to enjoy viewing these cars and learning more about their history and journey. Since the inception we have managed to successfully keep this vision alive by hosting numerous events throughout our journey. This is our 7th consecutive year hosting the VCCCP car rally and we hope to continue this tradition with the same passion in the future."
The Vintage & Classic Car Club of Pakistan (VCCCP) is the only club in Pakistan that acknowledges and pays homage to the automobiles of the bygone era and endeavors to create a common platform for classic car enthusiasts.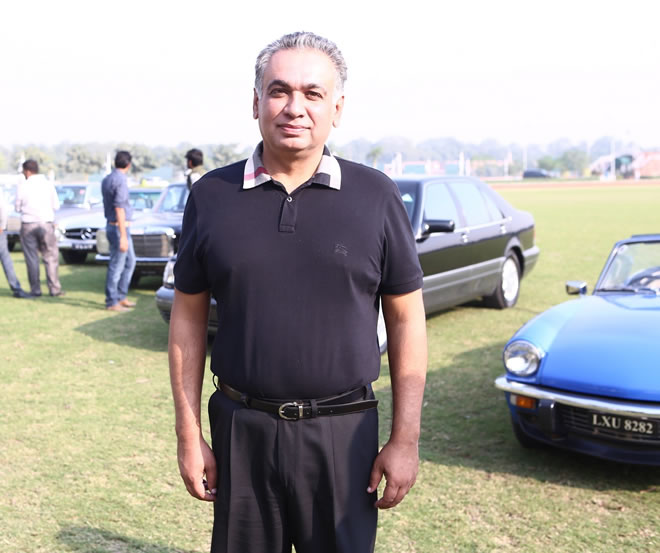 The club has been known to have organized numerous motoring and social events for its members creating awareness for vintage cars.