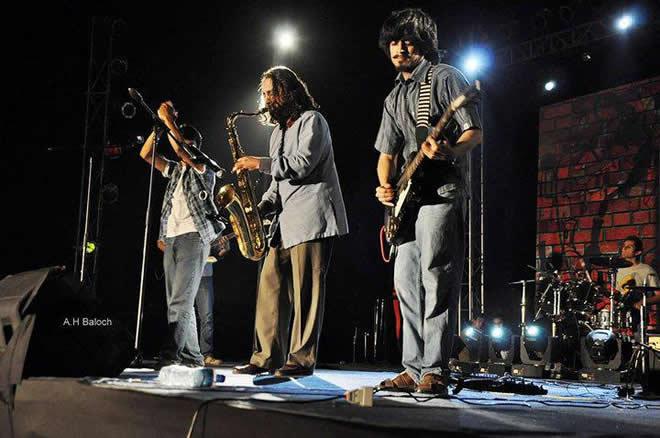 The Blues (Jazz), is a rare phenomenon in Pakistan. Blue Sax, the pioneer band of this genre in the country, is therefore a welcome breath of fresh air. Formed in 2011, not only has the band succeeded in localizing the sound of the blues, but they have also managed to incorporate themes related to social issues which make their music very relatable to Pakistan's audience.
Blue Sax's take on Blues is as in sync as their chemistry while playing together – we find Steve George on guitars, Salman Majeed on Bass, Nadeem Hassan Tafu on drums and Talha Ali Kushvaha on Saxophone & Vocals. What makes the band's music special is the fusion of the blues sound with hints of Eastern music. One of the band's fans called this interesting genre Desi Blues.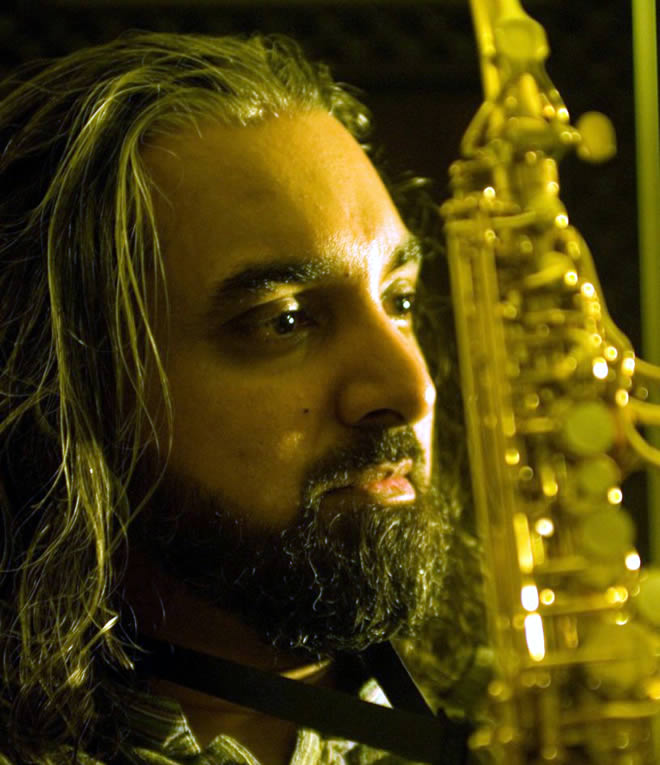 The true magnificence of Blues music lies in its catchy story telling lyrics, and Blue Sax has kept its lyrics interesting by singing in Urdu and touching upon socially relevant topics to reach out to a wider local audience and communicate important messages at the same time.
Since its formation, the band has performed at various events including corporate launches and intimate gatherings across Lahore. The band has managed to put together an interesting live set which enthrals music lovers everywhere they perform, showcasing the band at its truly best. Blue Sax has released several music singles so far, which have been very well received and which have also helped establish a loyal fan following for the band.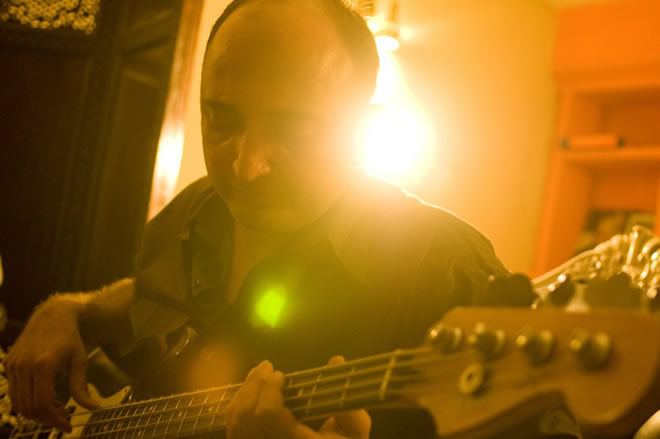 Speaking about the band's journey so far, Blue Sax's founder Talha Ali Kushvaha says, "We want to keep doing our thing and hope we can take our music to a wider audience in the near future".