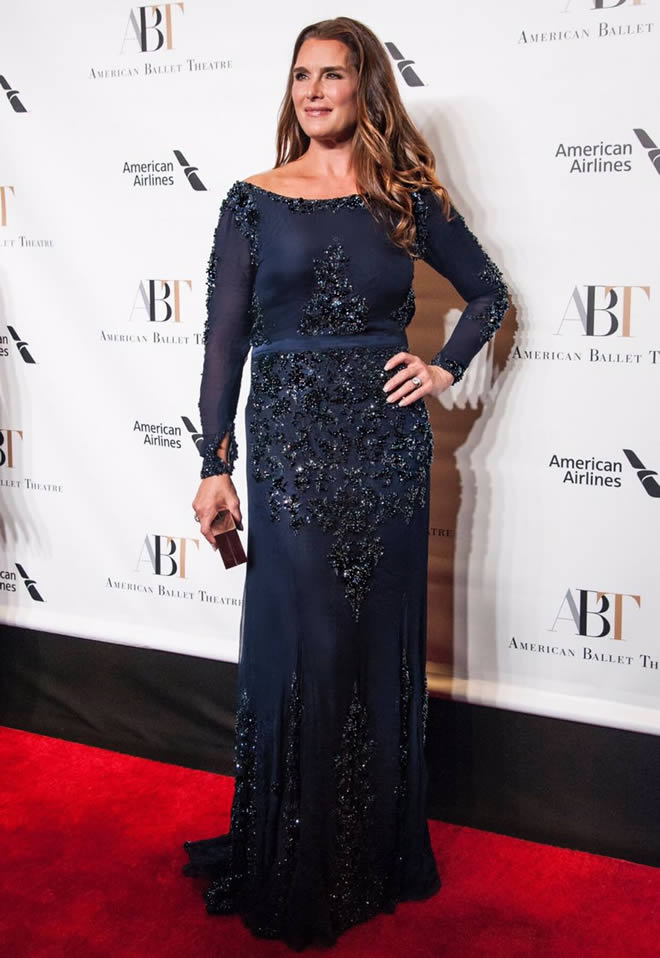 Hollywood Star Brooke Shields caught the attention of fans and fashion critics alike at the star studded American Ballet Theatre's 2016 Fall Gala last night at the Lincoln Center in New York City when she chose to wear a custom made navy blue stone encrusted gown created by Pakistan's iconic fashion force Hassan Sheheryar Yasin and his brand HSY. Indeed it is one of the only times in Hollywood's history that a leading actor has hand-picked a Pakistani designer to wear at a red carpet event.
The gala was attended by the likes of global fashion giant Calvin Klein, actor Julianna Margulies, Elizabeh Olson and Misty Copeland.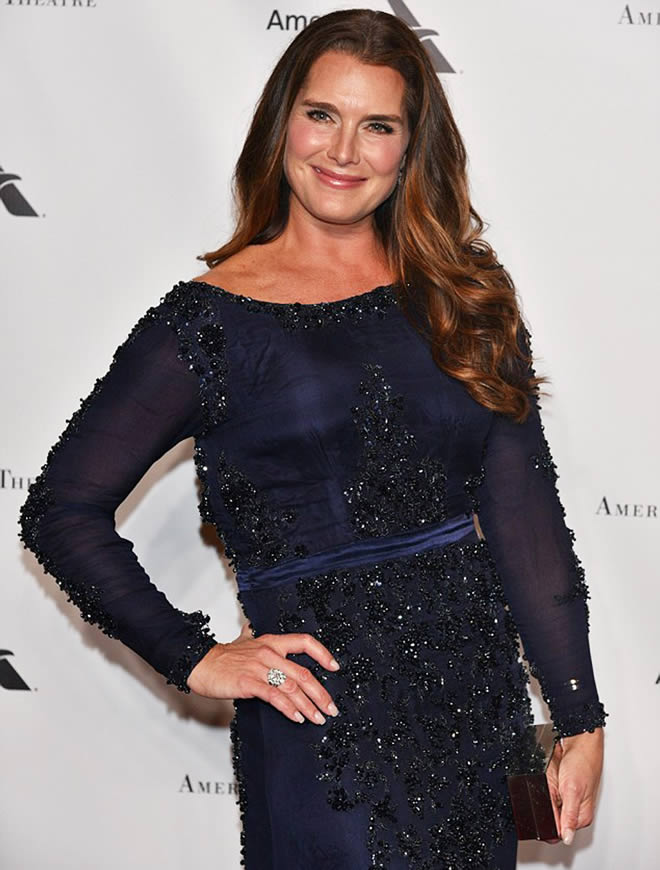 Indeed HSY recounts that it is Shields who hand-picked the gown herself online as she came across images from PFDC L'Oreal Paris Bridal Week released from HSY's 'Divine Decadence' collection; a collection created to mark his 20 definitive years in fashion.
"I am honoured that Brooke Shields chose to wear HSY, that too, at such a prestigious gala. When her team first reached out, I was floored, having always admired her for the multi-faceted force that she is and knowing the potential impact it has when someone of her incredible stature chooses to wear a designer from Pakistan. In a time where the politics of division is gaining traction, fashion truly recognizes no boundaries. That Brooke Shields hand-picked the gown from images she saw of my collection at PFDC L'Oreal Paris Bridal Week for me is manifest of the impact and resonance our fashion weeks have worldwide. We are very proud" said designer Hassan Sheheryar Yasin.