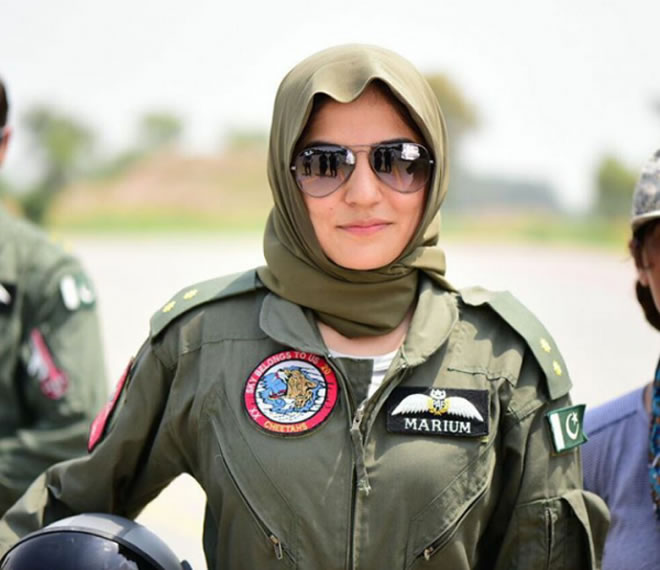 For the very first time, Paragon Productions brings in collaboration with Cinepax Cinemas-Pakistan's favourite cinema chain, an Urdu1 Pictures tele-film "EK Thi Marium" on the big screen releasing nationwide on the 21st October 2016.
Ek Thi Marium, a Pakistani biographical television film based on the first female fighter pilot Shaheed Marium Mukhtar, aired for the very first time on Defense Day this year on television.
Marium Mukhtar's title role is played by Sanam Baloch, while Hina Khawaja Bayat and Behroze Subzwari played the roles of Marium's parents. The telefilm is produced by Nina Kashif and directed by Sarmad Sultan Khoosat, complimented by the skilful writing of Umera Ahmad.
"It's just not a story of a real hero but the movie outlines a strong, positive message about parents who have confidence in their daughters and allow them to grow as strong individuals who are capable of achieving something big in life, of doing something extraordinary" says producer Nina Kashif.
"This initiative to bring Ek Thi Marium in theatres is an important step towards educating the society for letting women pursue their dreams and break social barriers" says Mohsin Yaseen General Manager Cinepax.  
Ek Thi Marium focuses on empowering women and educating them to follow their ambitions and not be brought down by societal pressures like dowry and early marriages.
Don't forget to watch Ek Thi Marium coming to theatres from 21st October.-ends-
About Cinepax Cinemas:
Cinepax is Pakistan's Favorite Cinema Chain which is currently running 11 cinemas with 28 screens in 8 cities across Pakistan including Karachi, Lahore, Rawalpindi, Faisalabad, Gujranwala, Murree, Gujrat and Hyderabad having total of 5,000 plus seats nationwide.